Naked Spas, Hello Kitty Cafes, and Couchsurfing in Korea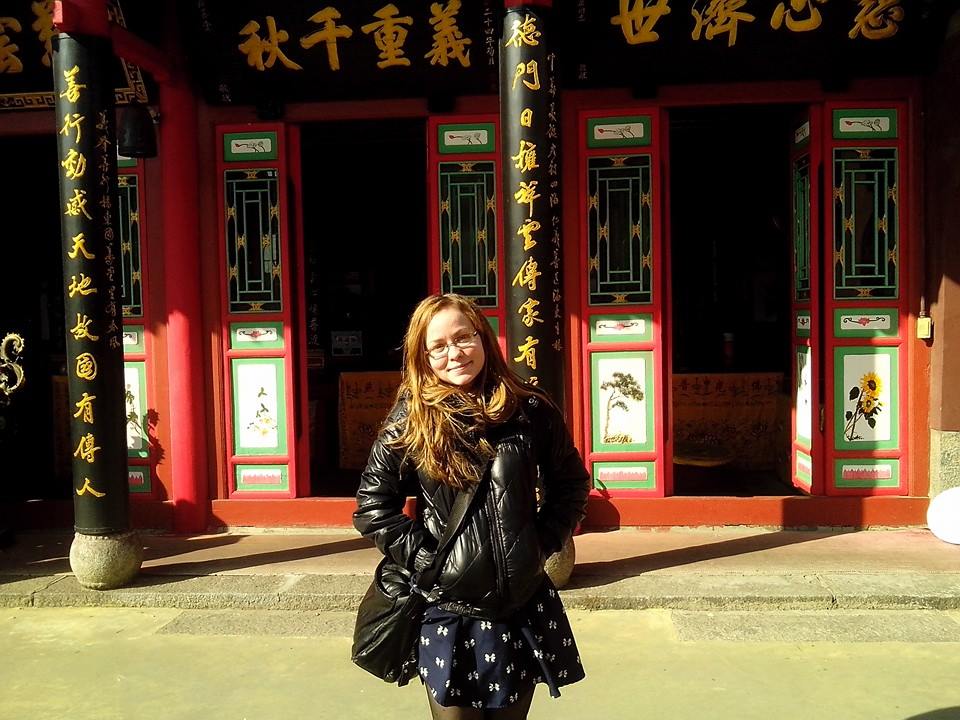 In many ways my South Korea travel experience and time living here has been normal and similar to the way I would live anywhere. I rented out a goshitel (basically a closet-sized room in a dormitory-like building). I go grocery shopping at the market where there's a woman who gives me free food. I meet friends for lunch, and I help people practice their conversation skills.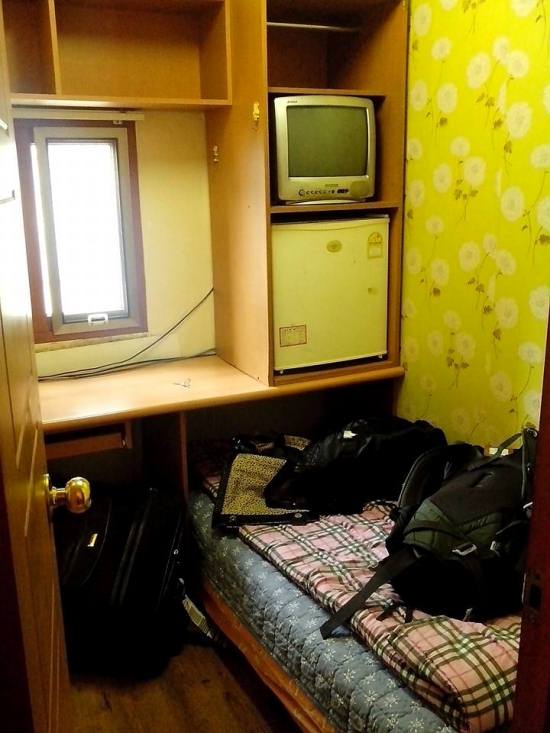 I had my first and second couchsurfing experiences in Korea. While couchsurfing in Korea, my hosts were the exact opposites of each other, which meant that I had two very different experiences. Atlas, my first host, was the kind of person with whom I would agree to drink snake-infused liquor (which wasn't as bad as he made it seem), as well as have refreshing debates.
Amy, my second host, took me out to find the best food on several occasions and with whom I had my first jimjilbang experience. A jimjilbang is a Korean spa, which has multiple hot tubs and various themed sauna rooms, like oxygen or coal. What makes it different from spas found back home is that as soon as you go to the changing room, you lose your clothes–for the whole time. Sure, you can try to cover up with the small towel they give you, but you'll just draw more attention to yourself. I hear a lot of people are reluctant to go for the first time, but I must admit, I was a little excited. Hey, who at home can say they got stark naked in a spa and walked around with a bunch of Korean ajummas?
While I made new friends, I was also able to visit some old ones. My friends, Bobo and Chris took me out for my first Korean chicken and beer experience, and oh my god, it was delicious! I now have cravings all the time. I also got to see my friend, Bryce who took me out to try my first Moscow Mule (yum!) and to a Hello Kitty Cafe. It was very pink and Bryce just looked absolutely darling in the middle of all of the Hello Kitty memorabilia.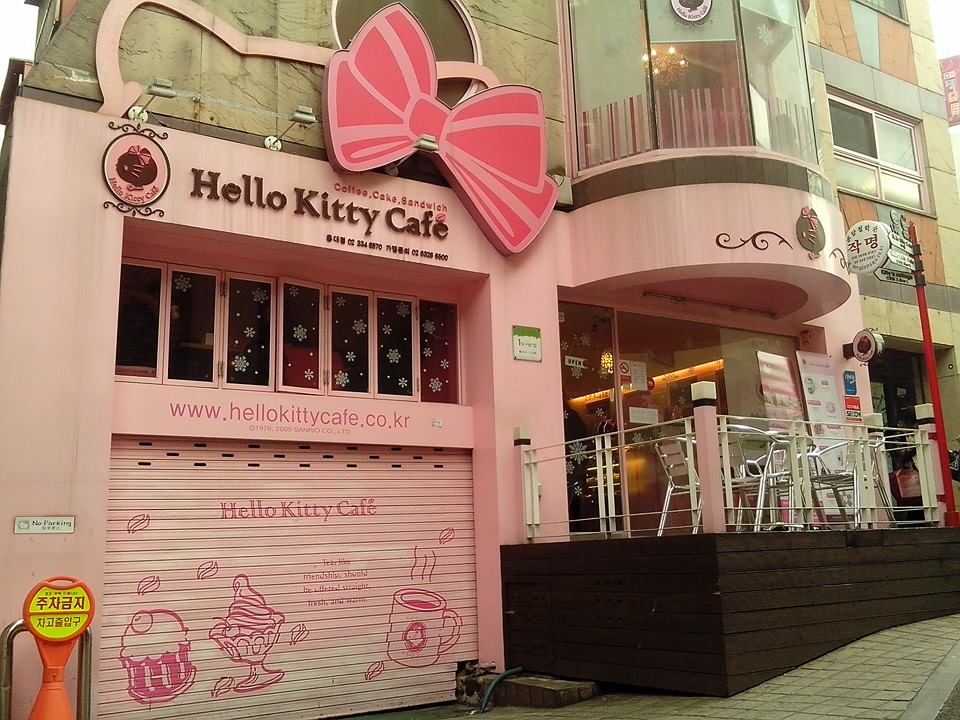 And, because it is a small world after all, I reconnected with a Korean student whom I had taught in Cambodia almost a year ago. We had a fun time reminiscing about the parts of Cambodia we missed and speaking the bit of Khmer we know.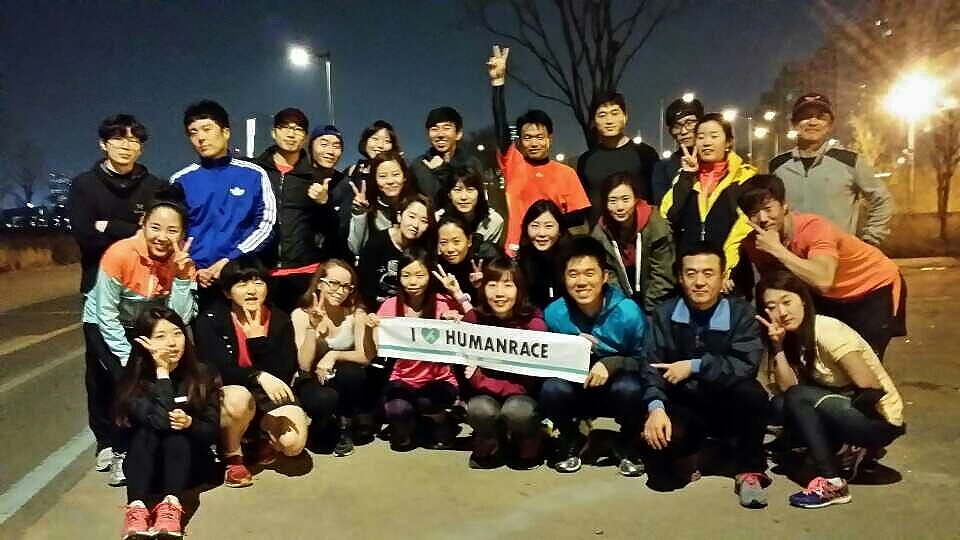 Now for the stuff that truly makes my life the comedy it is:
There was this one time where I, Meghan King, was apparently "saved." I agreed to go to a friend's church, and while I don't regret getting to see that person, the attempt to convert me to Christianity was a bit much, though amusing. I got to hear about the story of sin (even though I grew up Catholic), and learned that after all of my head nodding and smiling, I was now a daughter of God again. Hallelujah! (I apologize if I offend anyone with this story.)
There was this other time when I got a spiffy new haircut with side bangs! I wanted to recreate the magic the stylist used on my head, so I went out and bought a round brush to curl my new bangs. It seems I chose the wrong brush and used the wrong technique. In a matter of seconds I managed to get the brush stuck in my hair. I, along with the help of my very patient friend, tried everything we could think of for two hours to get my hair untangled–at which point I just wanted to give up and cry. But is crying going to get a brush out of one's hair? Nope.
There was only one thing left to do. I put on a huge hoodie and walked outside with my head down for two blocks, looking super shady. When I walked into the salon and removed my hood, everyone had a real laugh as I sheepishly slouched into the stylist's chair. What took me two hours, took him all of 10 minutes (he is a god!).
Afterwards the owner, Lucy, styled my hair for free and sent me on my way. Thank you, Lucy's Salon in Sinchon! Now that my hair is intact, I can look back and laugh at the ridiculousness of it all. In fact, I've toyed with the idea of turning this travel blog into a memoir of my embarrassing moments so that you, my audience, may get a good laugh every once in a while. Because as they say, laughter is the best medicine.