Eat Your Heart Out: Top 12 Phnom Penh Restaurants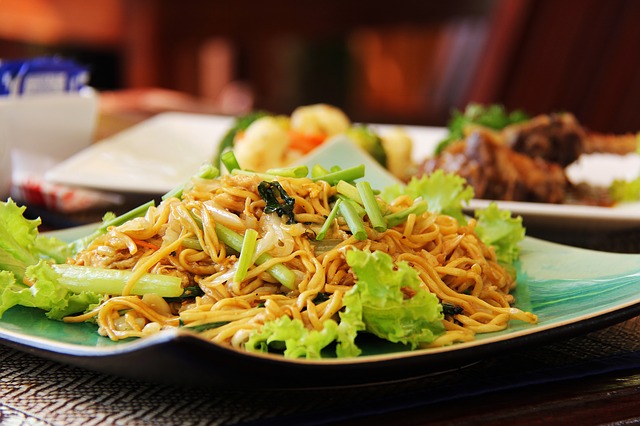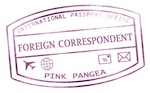 One of my favorite things to do is eat; it doesn't matter if I am back in my hometown, across the world, or somewhere in between. One of the best things in life is to eat delicious food around awesome people. Abroad, adventurous eating takes on a whole new meaning. It could be adventurous when you try the most foreign of the foreign food or when you go to a seemingly normal looking restaurant, with seemingly normal food, and then a couple of hours later the cramps and sweat hit you and you know you made a terrible mistake. Not only can food be an adventure, but it can also be one of the greatest comforts while traveling and living away from home.
While living in Phnom Penh, I have found some of my favorite restaurants. If you ever find yourself here you should check them out:
Eat Your Heart Out: Top 12 Phnom Penh Restaurants
1) Luigis
This pizzeria has with the best pizza in Phnom Penh. The owner is Sicilian and brought his delicious recipes with him. It is always busy and is one of the only places where you need a reservation. The thin crust and the variety of pizzas will leave everyone pleased. Pies run anywhere from $7 to $9, depending on size and style. It is located on street 308 off Norodom and this street, which is more like a long alley, is up-and-coming with bars and restaurants.
2) Chinese Noodle
This tiny hole-in-the-wall restaurant is located on Monivong and is cheap and delicious. The food is probably loaded with MSG, but don't let that scare you away. The dumplings and stir-fried green beans with mushrooms are favorites of mine. Don't forget to mix the sauces (chili, vinegar and soy sauce) however you desire for some awesome dipping. Twelve dumplings are $1.50 and green beans are around $2. (The rest of the menu falls within this price range as well.)
3) Katy Peris
This place is as famous as Luigis but for completely different reasons. This is the tuk-tuk late night pizza place. Since Katy Peris has turned its tuk-tuk into a wood fire oven, it's mobile. But it also has a home location on 51, a huge party street in the Penh. Because it opens at 10 pm, Katy Peris will be there for you if you are out on the town and need some food between 1 AM to 4 AM. They also have a bar off the side of their tuk-tuk where drinks are poured with a heavy hand. Pizzas are anywhere between $3 to $6.
4) Artillery
This restaurant should really be called a California girl's dream because I never expected to find an organic vegan/vegetarian/meat restaurant in Phnom Penh! There are two locations in PP: one on 278 and the other off of 240. They serve breakfast, salads, sandwiches, teas, coffees, shakes and desserts. It is all tasty, and the ambiance is amazing. Prices range from $2 to $6 for food and drinks. If you have been traveling and need something refreshing and light this is the place to go.
5) Boat Noodle
This is a cheap restaurant on 63 and 288. This restaurant has a mix of Khmer and Thai food and also has some awesome BBQ chicken (which I buy at least four times a week). The menu is expansive and everything is priced in Riel. It is cheap and delicious and usually busy.
6) Mama's New York Deli
This restaurant is owned by a Cambodian woman who once lived in New York. Everything that I have had here has been awesome. One of my favorite dishes is the salami sandwich. It has extremely thinly sliced salami with lettuce, onion, tomato, and deli mustard. I also like their chicken and tuna sandwich. Their coffee is strong, and their salads are also good. Prices are around $4 to $6 and well worth it if you are craving a proper sandwich.
7) Lonestar
Do not miss out on the fish tacos.
8) Viva
Because I am from California, Mexican food is one of my favorites and is something that I regularly crave. I was beyond stoked when I was taken to Viva for the first time. They have an awesome happy hour ($1.50 margaritas and $0.60 beers) and their food makes me feel whole again. I always order the chimichanga with either chicken or pork (both are awesome). The only thing I had here that I didn't like were the tacos and that was purely due to the shell, but they didn't keep me away. I actually come here so often that the staff knows me. You can find Viva on Riverside, and prices range from $4 to $8. Another favorite place for Mexican is Taqueria Corona on 51. It is a bit more expensive but delicious. Both places deliver.
9) Angkor India
On St 278, this is also a place where the employees know me. They have awesome daily deals and I am in love with their food. If you like Indian food, I would definitely recommend it. Specials range from $4.50 to $6.50, and normal menu prices are a bit more expensive and well worth it in my opinion.
10) Sovanna 1 and Sovanna 2
These are Khmer BBQ places. Go to these restaurants with a group of people. The menu is extensive, and the food is awesome. I would recommend the beef, pork, whole fish, fried corn, frog legs and shrimp. I think everything on the menu is good and it is a really fun experience. Also, the bigger the group, the cheaper it will be. It is located on St 21. There is no difference between the two—both are right next to each other, but because they get so busy, they need all the space they can get.
11) Khmer BBQ on 310
I am not sure what the name of this place is because the sign is in Khmer except that it also has the numbers 310. This is another Khmer BBQ place, but here, you must barbecue your own food. Imagine an outdoor version of Benihana that uses a camper stove and where you need to do the cooking. The food is good, but this is definitely more of a place to go to for the experience.
12) Restaurant 63
This place has a nice mix of western and Khmer food, all of which are fabulous. Prices are cheap and the drinks are delicious. This place does not have quick service, so if you are in a rush don't come here. The owners are both Khmer and were trained at the Intercontinental Hotel in PP before opening up their own restaurant. I have never been disappointed here, so this is a good place to try Khmer food if you are nervous.
In regards to street food: I love the spicy noodles and pork with rice. I have not gotten sick from eating street food. With that being said, eat at your own risk—if it looks bad or smells bad, don't eat it. Also, it's always a good sign if a stand is surrounded by westerners.
Restaurants in Phnom Penh: Top 12 Phnom Penh Restaurants photo by Pixabay.