Living in Buenos Aires and Beginning to Embrace the Spirit of Porteños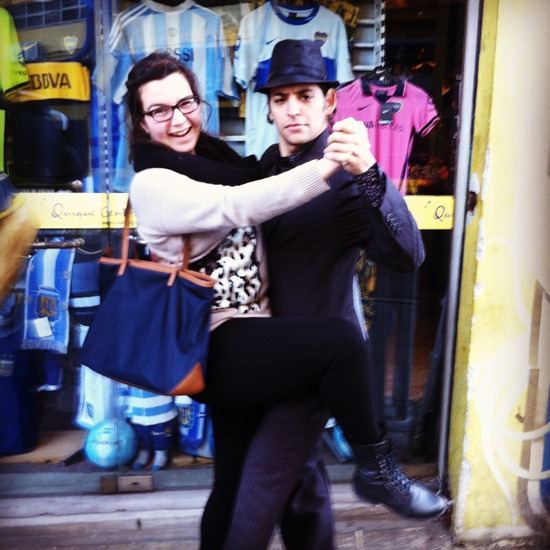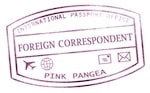 My first week in Buenos Aires was a whirlwind of being disappointed with my Spanish skills (or lack thereof) and confusion over the public transportation. With incessant rain, terminal exhaustion and an irrational fear that my two suitcases of clothing would not be enough to sustain me for the next few months, I began to doubt my decision to live and work in the city I had dreamed of for years. But then, a miracle happened: the sun came out.
On the first sunny day since arriving, a Saturday, a friend and I decided to take the Buenos Aires bus tour. It seemed innocuous enough, even if it was a little bit touristy for my taste. However, three grueling hours later, the only thing of substance I had learned was the locations of the nearest Hilton and Sheraton hotels, a subject of great importance to our pre-recorded tour guide.
As we stepped off the double-decker yellow bus and in to the bustling city street, we heard live music coming from the United Nations Plaza, home to the giant steel flower that towers above the park. In need of fresh air and adventure, we decided to explore.
What we had so haphazardly stumbled upon was a sustainability concert put on by the city for the youth of Buenos Aires. Featuring popular local reggae artists, the concert was being held in support of the city's initiative to create a more environmentally friendly Buenos Aires. While the lessons provided by the city on bicycle safety and the importance of recycling were all well and good, what I learned from the attendees of that concert was much more important.
I watched fathers kick soccer balls around with their sons and friends joke around with one another, singing along to the music. I saw boyfriends and girlfriends and brothers and sisters and a whole manner of people, and for the first time since my arrival, I fully understood the spirit of the people of Buenos Aires, los Porteños. The richness and passion with which people live their lives here is truly infectious. I experienced first hand the kindness and generosity of strangers, something I have continued to experience on a daily basis. I learned how deeply the people of this city want you to love Buenos Aires, just as they do.
Suddenly the missed buses, frustrating conversations in broken Spanish, and days of endless torrential rain seemed more like a badge of honor, something to be triumphed over, as opposed to something that might cause running back home in defeat.
I'm sure there will be many peaks and many valleys in my attempts to navigate this monster of a city throughout the next few months. However, I hope that, each time I begin to reprimand myself for the situation I've put myself in, I can embrace the spirit of the Porteños and march confidently and exuberantly onward.