Afros Abroad: How to Manage Curly Hair During Your Travels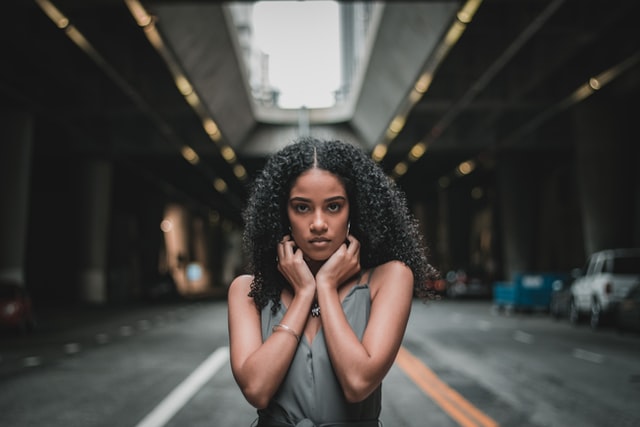 Any woman with curly hair will understand the struggles of dealing with their hair in everyday life, but knows it can become even harder when you're traveling. Dealing with the moisture, products and upkeep your hair consistently needs, can get tough when you're not living in your normal home or are on the road.
When I studied abroad in England in the fall and winter of 2011, I wasn't sure what I was going to do. I didn't know flatirons and curlers would die on me, and I thought getting my hair relaxed (chemically straightened) would be enough to get me through three months away from home. Well, within the first couple weeks, my heating products broke because of the high voltage, and I was getting frustrated with figuring out a routine for how to keep my hair looking cute and stylish, without too much stress.
My university had a few coupons to the local hair salons in town, so I went and got my hair dyed "Rihanna Red," bought a new flatiron, and suffered through the last couple months of my journey with the hope that when I got back to America, I'd be able to figure it out.
It's been three years since then, and I'm still trying to figure it out. But I've become much more knowledgeable on how to handle my hair, and know what to do with it when I live in London this year for graduate school.
I love the natural hair texture that I have on my head, but it really does frustrate me sometimes. I think any woman of color (or even Caucasian woman) with the afro-textured hair can truly relate when it comes to the struggle of ever knowing what to do. It can seem impossible to figure out, especially when you don't stick to one place for too long.
Here are my tips for dealing with your hair abroad:
Afros Abroad: How to Manage Curly Hair During Your Travels
1. Embrace your natural hair.
Curly hair is beautiful! I am an advocate for letting your hair not be a problem in your life and researching methods and testing out ways to fully appreciate and understand your texture. It may be harder than a lot of other approaches, but it means finding what works for you and then attempting to work with it as you travel the world. Most countries nowadays have hair care products for the curly girls, so it's not too much of an issue to find a store or hair salon in many places that will be able to help you. England has a lot of people from Africa, and definitely caters to their style of hair, which makes it easy to get by.
2. Find a hybrid style.
Many women (myself included) have been getting their hair relaxed. The only trouble with this method is that it's hard to be a traveler and be adaptive to the different plugs and voltages of other countries, which means a tougher time. This is what I did when I studied abroad and it was hard, but I could handle it. My hair was relaxed and a crazy color and I enjoyed how it looked when I could spend time on it. It got wearisome when I'd go on extended trips and couldn't straighten it after a shower, but I survived, and it was fairly cheap to do it this way.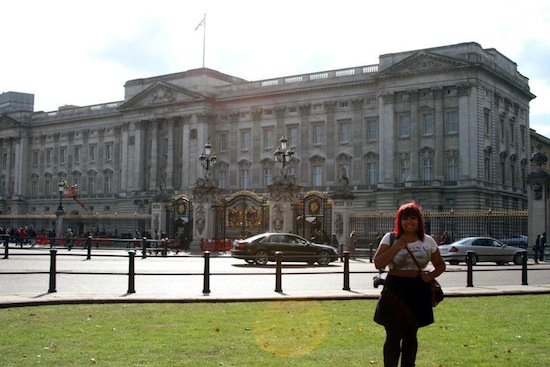 3. Go all out with a weave.
For London this year, I have opted for the most expensive option, which is to get a weave. A weave (or extensions) is when your hair is cornrowed and then hair is sewn onto the braids, to create a full head of hair that isn't yours. Some people only get partial weaves or attach clip-in extensions, but the easiest technique is to put it all away and only use other hair. I just got my hair done this way, and while it cost a lot, I will never have to worry about dealing with it on the road, except for every three months when I go to a salon to the cornrows tightened. This route isn't for everyone, but I know that my London and Europe travels this year will benefit because of it.
I am excited to see how my hair will hold up on this new journey, and hope all curly-headed women out there can figure out a way that's good for them to work with what they have. The media likes to tells us girls with different textures to be ashamed of our hair, but you really don't have to be. Still, it's natural to get frustrated with how to keep your hair healthy and looking cute, especially when traveling.
I hope you can find what makes you happy and feels right for your hair, because there is no wrong answer. England has many different resources for our type of hair and won't be a place that will lend to dissatisfaction if you can find products or a hair stylist who keep you (and your hair) happy.
Top photo by Unsplash.