Travel Japan: In Conversation with Claire Leatherbarrow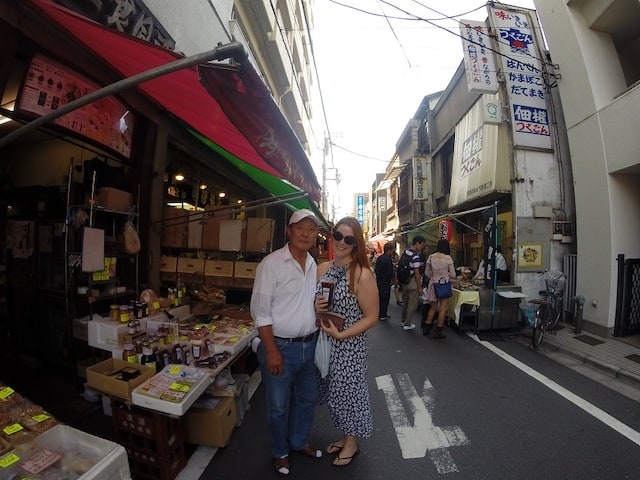 This month, we're interviewing women from all over the world and asking them about their experiences traveling to Japan. We had the privilege of speaking with Claira Leatherbarrow about her experience traveling through Japan. Here's a glimpse into our conversation.
Travel Japan: In Conversation with Claire Leatherbarrow
Tell us about yourself! What do you do when you're not traveling the world? Where do you live? What made you decide to go to Japan?
I am a ginger wanderer who wants to save the world and do what I can to make a difference. I am currently on a break from my job in the telecommunications business. Next year I will begin studying to become a paramedic so I can make a difference in my community in Hobart, Tasmania. I am currently in Japan which is my 13th country on my 20 week journey. I have dreamed of coming here since I learned about Japan 15 years ago and it is as beautiful as I imagined.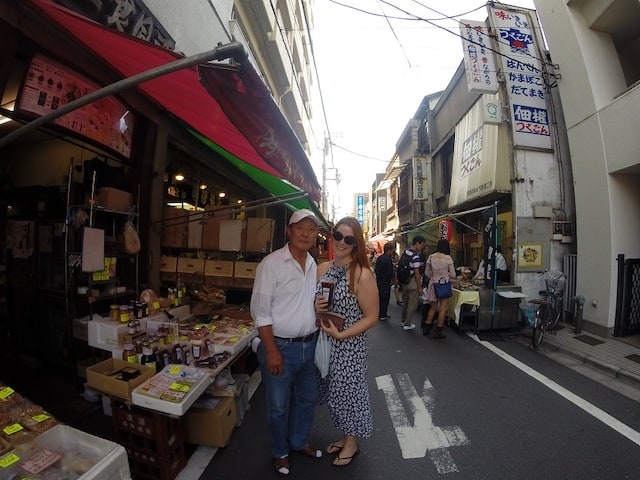 How long did you go for? How did you spend your time?
I am in Japan for 12 days and have spent my time wandering Tokyo, Osaka, Hiroshima and Kyoto, eating amazing food and immersing myself in Japanese culture.
What were your most memorable experiences? What were the biggest disappointments?
I am seriously in love with Japan and I want to list all my experiences as memorable because this country is incredible! If I had to choose I'd have to say the Hiroshima Atomic Bomb and surrounding area, Shibuya street crossing & Nijo Castle are my top picks.
Visiting Hiroshima was the most mentally exhausting, sobering experience I have ever had but at the same time it is so beautiful. It is very overwhelming to walk through the park and think about what happened in that very place.
Shibuya crossing is a insight into Tokyo's orderly craziness and seeing hundreds of people cross at this junction is absolutely epic. It's a must see while in Tokyo and you definitely cannot miss it when you arrive at Shibuya station.
Nijo Castle in Kyoto is full of beauty and is a must see when in town. The detail inside the castle is divine and the landscaped gardens surrounding the castle are incredible.
As far a disappointments I honestly do not have any. Japan is one of the most amazing countries in the world.
What do you wish you knew before you went?
I wish I knew just how amazing Japan is and that it's not possible to see it all in one trip. I wish someone had said, "Claire, you should spend no less than a month here…" because even a month wouldn't be enough time to explore the greatness it has to offer.
Any favorite restaurants/hotels/hostels/sites you'd like to recommend?
Bonsai Hostel in Osaka is cute and convenient and the employees are absolutely wonderful. As far as food goes EVERYTHING is DELICIOUS… and I mean everything!
What's next on your travel list?
Next for me is South Korea and I am so very excited to explore Seoul and the surrounding areas.


Travel Japan: A Conversation with Claire Leatherbarrow photo credit by Claire Leatherbarrow.