5 Tips for Couchsurfing Safety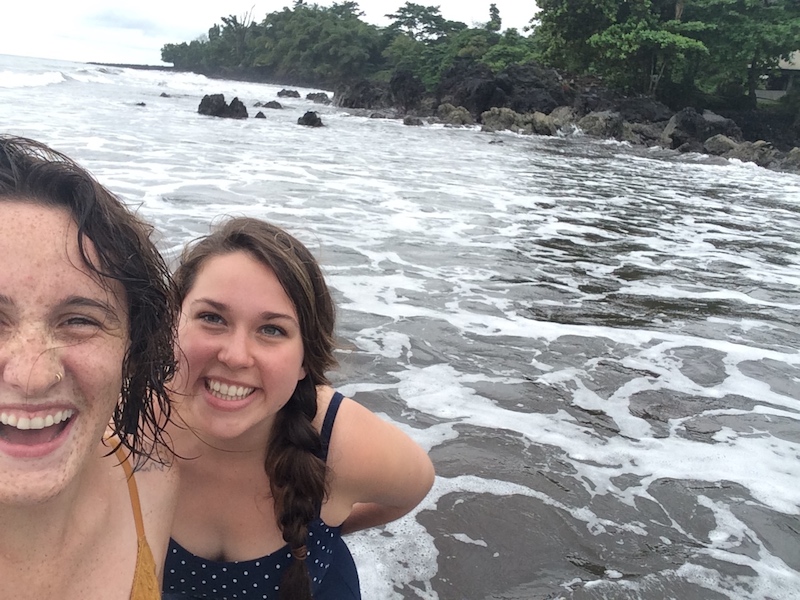 The first time I ever used Couchsurfing, I absolutely thought I was going to die. I had convinced two friends to do it with me for spring break, and as we drove further and further into the Santa Monica Mountains, as one by one we lost cell service, as houses became more and more scarce, it occurred to me that I felt completely responsible for their lives. When we finally got to the house, we were so certain that no one but a serial killer could possibly live there. We sat in the car and stared at the house. We took a moment of silence while one of us actually prayed aloud for our safety. We knocked on the front door.
Without going into too much detail, the couple of days we spent Couchsurfing at that house ended up being our best story from undergrad. The people we stayed with became friends rather than hosts. Without Couchsurfing, our trip would have been fun, but likely would have been far less noteworthy.
As a woman who frequently travels alone, I regularly encounter those delusions that the world is out to get me and other women like me. And I have to say that despite that, my numerous experiences with Couchsurfing have honestly been some of the safest nights of my travel repertoire, with some of the most hilarious, exciting, or meaningful stories. The reach of the CS community is wide and invaluable, and I see it far more as a tool for successful travel than as a safety risk.
Want to try Couchsurfing? Here are a few pieces of advice to ensure your Couchsurfing safety.
5 Tips for Couchsurfing Safety
1. Take your own profile seriously.
Rule number one is if you want to find good hosts, it's important that you really present yourself well. Stand in your potential host's shoes. Would you want to accept a request from someone who had clearly put no more than twenty minutes' worth of work into his or her profile? Definitely not. Taking the time to thoroughly fill your profile shows that you're serious about the CS mission and community.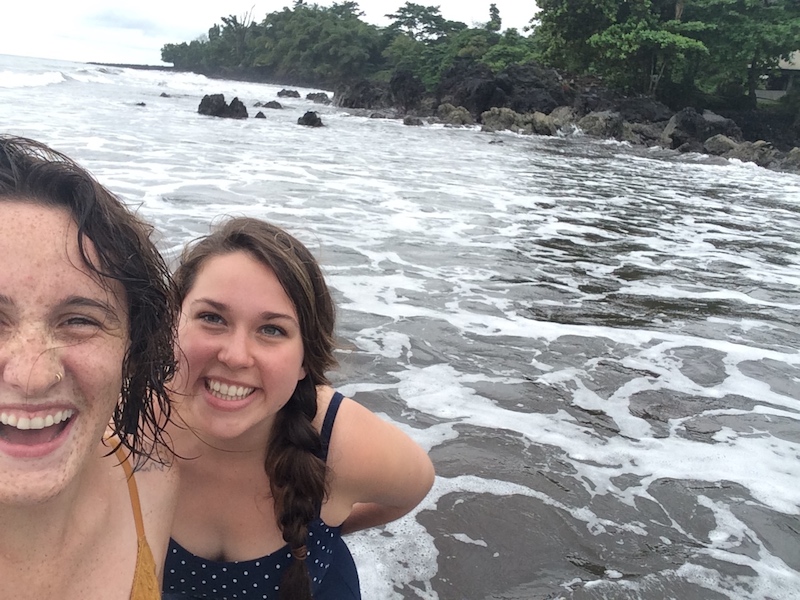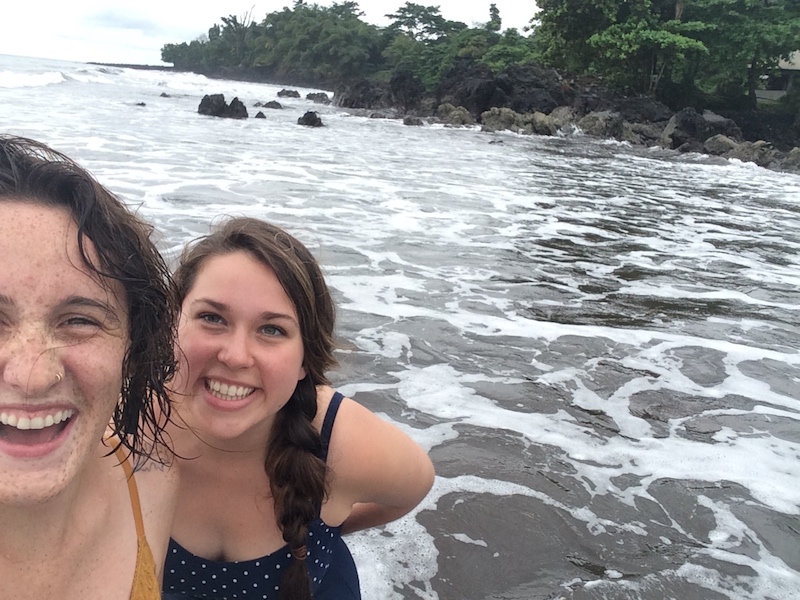 2. Don't bother with hosts who haven't taken their profiles seriously.
At first glance, this might seem like superficial advice. But my first rule when it comes to looking for hosts (or when evaluating potential guests) is that I need to see that they've put work into it. Uploading a photo is incredibly easy. Answering a few questions doesn't take so long. If a host can't be bothered to do that, then he or she may not be CS material.
3. References matter.
Everyone starts out reference-free, of course. And someone's got to decide to give you the first chance, whether as host or as surfer. But if you're a woman traveling alone, or even a woman traveling with other women, I recommend forgoing the newest members. In four years, I've never once had a remotely dangerous or even uncomfortable Couchsurfing experience, but why take the risk? Unless you can somehow vet the host another way, just don't stay with people without references.
4. Assess your comfort level and trust it.
Couchsurfing is an incredibly diverse community. Searches for hosts in metropolitan areas will yield everything from families of six to single twenty-somethings. Decide what you're comfortable with. If you're a woman traveling solo and your gut tells you that you'd rather not surf with a single guy, trust your gut. If you're headed to a less-traveled area, your options will obviously diminish.
Know when to pack it in and just stay in a hostel if you're not feeling comfortable with the choices CS is giving you.
5. Ask for advice from the CS community.
Recently, I CouchSurfed with a friend in Cameroon's Southwest region. While I was looking for hosts, I noticed that there was a German girl showing up on Southwesterners' reference lists who had been there only about two weeks before I was hoping to go. So I contacted her!
I sent her a message asking for more information about her visit than what she had included in her references. Within 24 hours she had responded and given me great advice on how she had chosen to spend her time there, as well as more information about the people she stayed with. She had also sent me the phone number of a friend of hers in the area who ended up meeting us for multiple nights of our trip.
My week CouchSurfing in the Southwest of Cameroon was spectacular. My traveling companion and I felt unworthy of the friendship we were shown by our hosts; it took approximately ten minutes for us to feel like we had known them for years. Instead of being hosted simply by the person whose house we stayed in, we were hosted by an entire community of friends. We hiked together, ate together, went to the bar together. And this, ultimately, is the beauty of the site and its system.
The kinds of people who use Couchsurfing are, by and large, the kinds of people you want to meet. They are travelers, storytellers, dreamers. Their communities are diverse and welcoming. They are kind and good, and they love others, even strangers. CS is so much more than just a way to stay for free, and it's not difficult to use it safely.
Got more CouchSurfing questions? I'm a four-year veteran who's happy to answer anything and everything you can throw at me. Especially if you're a woman prepping to use the site for the first time and you have any doubts or concerns, please don't hesitate to contact me.
My profile can be found here.
Happy surfing!