6 Essential Experiences to Have in Tokyo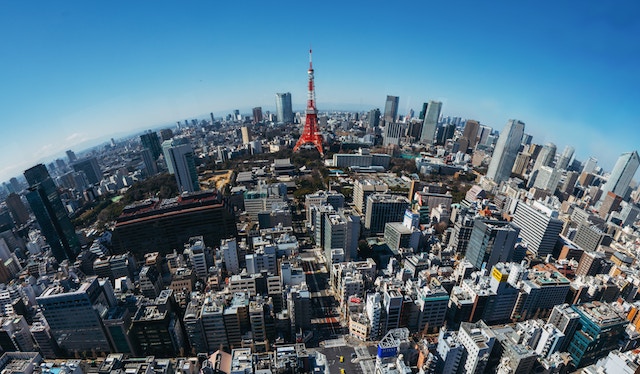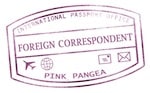 Tokyo is usually on the top any traveler's "must-see" list. It's difficult to decide what to do in Tokyo because there are endless amounts of things to do. So, where do you start? Luckily, it's a marvelous monster of a city that gives you something to do everywhere you turn.
Here are some suggestions of things to do in Tokyo:
6 Experiences to Have in Tokyo
1. Eat in Tokyo
Try everything from the freshest sushi you'll ever have in your life to surprisingly tasty snacks at local convenience stores. Almost anywhere you go in the city there will be endless and amazing food options. Family Marts have some amazing and cheap snacks, like onigiri and dorayaki. But, for the best sushi you'll ever taste you'll need to wake up very early and make your way to the world's largest and busiest fish market in Tokyo. Tsukiji Fish Market is very popular for many reasons and easy to get to by subway, so get in line around 6 a.m. to ensure you'll taste the best stuff around.
2. Sing in Tokyo
Make a playlist of your favorite songs to belt out to and sing karaoke all night long in a private room lit with disco lights and furnished with leather couches. Most places will charge a standard hourly rate that comes with unlimited drinks, which can be ordered over the intercom along with tambourines and maracas.
Lost in Translation fans: plan a night out at Karaoke Kan in Shibuya to relive that infamous karaoke scene. If done correctly, you may need a few cough drops for the next morning.
3. Play in Tokyo
Follow the fluorescent blinking lights and go to one of the hundreds of arcades in the city and let your inner child out to play for a little while. Fighting, retro and classic games, like Mario Kart, are in surplus. Most games will cost you around 100 yen (roughly 1USD), but more intense games have a higher price tag. If games are your thing, you may need to put yourself on budget because it can be quite addicting. Even if you've never been a big gamer, you'll surely be entertained.
4. Pose in Tokyo
Feel like a model for a day, or at least 20 minutes, and go to the top floor of an arcade or in plenty of shopping malls and find a photo booth that fits your style–anime characters to girly girl themes are among many other options. Locals seem to love purikura (photo booths) as they are all over Tokyo. What's great and different about the photo booths in Tokyo is that you can have your picture taken and then decorate them after with cute backgrounds and word bubbles. If you don't feel you look your best beforehand, most will have mirrors to touch up your make up, curling irons to fix your hair, and you can even rent wigs and costumes if you so pleased. Also, most will Photoshop you instantly for wider and bigger eyes, lighter skin, and a longer torso to seem slimmer. It's great fun with good laughs and a fantastic souvenir.
6 Experiences to Have in Tokyo.
5. Walk in Tokyo
Tokyo is huge, but it's also a pretty walkable city once you're in a certain area. It's also a confusing city, so when visiting Tokyo tourist attractions, you're going to get lost. Very few streets in Tokyo have names, addresses are optional and don't really follow any numerical order, and any directional signage will most likely only be in Japanese. Seems daunting? It can be, but you just have to go with it and realize locals get lost, too… well, probably.
Walk around, take photos, and pop into any shop, gallery, or shrine you see along the way. You'll eventually get where you need to go. But do try to make your way to the Shibuya Crossing. Take a walk across the famous intersection outside the Shibuya Station and experience the very organized hustle and bustle. At this busy intersection, all the lights turn red at the same time in every direction, so traffic stops completely allowing pedestrians to scurry across quickly.
Walk through it first and then observe it from the Starbucks just outside the subway station.
6 Experiences to Have in Tokyo.
6. Stay up in Tokyo
Who wants to call it a night at midnight? Subways close around midnight and taxis are insanely expensive. So, do as the locals do and just stay out until the subways open again early in the morning – usually around 5 a.m. It's an exhausting but memorable night. Head out to Roppongi for plenty of late night options and many ladies night specials. Make sure this night out is spent with a group of friends – firstly for fun and more importantly for safety. Even though Tokyo is a relatively safe city, it's not the best idea to be a women traveler out alone in the wee hours of the night–especially if you've had a few drinks.
Experiences to Have in Tokyo photo credit by Unsplash.