Things to Do in Seoul: Your 48-Hour Adventure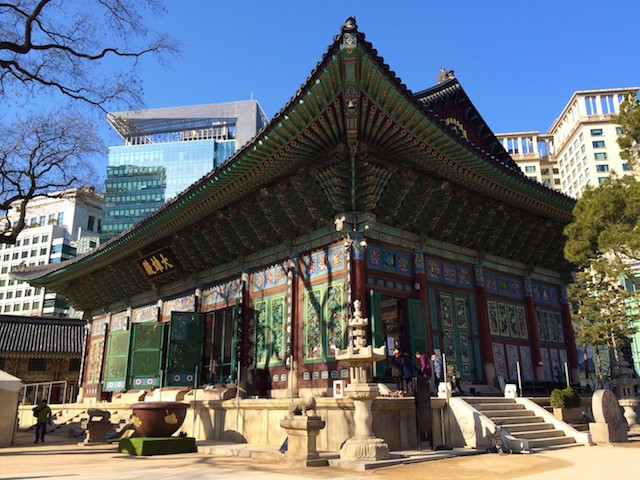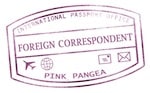 Though it's known as the Land of the Morning Calm, you can feel the country's pounding heartbeat in Seoul. In 1953, the city lay in ruins from the Korean War. The government went into over-drive to transform Seoul into one of the most cosmopolitan cities in East Asia. Whether your interest is touring one of the palaces or shopping in Namdaemun Market, there's a plethora of things to do in Seoul during your 48- hour adventure!
Things to Do in Seoul: Your 48-Hour Adventure
Day One
1. Breakfast
Depending on your hotel's location, for a quick breakfast seek out a local coffee shop, or one of the larger chains like Paris Baguette or Yoger Presso. They serve a variety of breakfast pastries along with coffees, juices and teas.
2. Seodaemun Prison History Museum
Seodaemun Prison is where Korean pro-democracy and independence activists were imprisoned during the Japanese occupation. Many detained activists were executed, tortured and died here.
The prison first opened in 1908. The grounds include an exhibition hall, the central prison building, leper's building, labor building, cook house and the execution building. From the outside the prison looks massive, but once inside it's easy navigating your way through the various buildings.
While not the most cheerful site, it is interesting. As you walk through the prison and execution buildings, you cannot help but reflect on what prisoners endured while being locked up in confined spaces.
Compared to the other museums I have visited in Seoul, this is one of my favorites because of the historic nature: activists were fighting for what they believed in and wanted freedom from Japan's power.
3. Namdaemun Market (and Lunch)
For a truly unique shopping experience, Namdaemun Market is the perfect shopping adventure. Stalls and stores sell practically everything: clothing, jewelry, home furnishings, toys….the list is endless! There are numerous food stalls as well, tempting you with tteokbokki (spicy rice cakes), odeng (fish cakes), roasted chestnuts, and chicken skewers. Even though the market may feel overwhelming to a Namdaemun newbie, soak up the atmosphere and don't be afraid to get lost!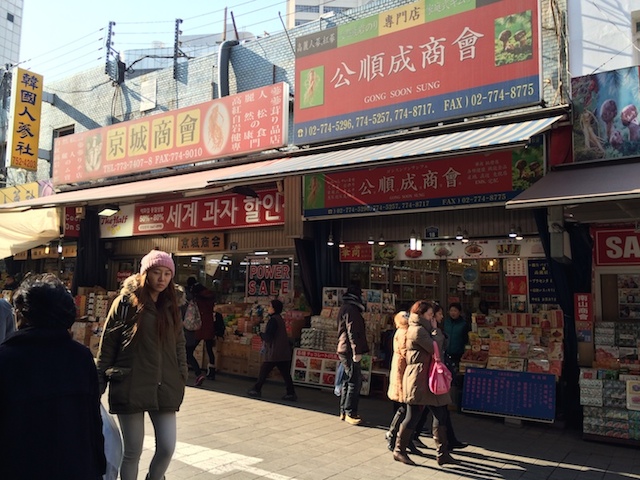 4. National Gugak Center
If your feet need a break from the walking, stop by the National Gugak Center. The center has various types of traditional Korean dance and music shows. On Saturday afternoons these performances are quite popular with tourists.
5. Dinner
Having an authentic Korean barbecue is a must. Korean barbecue restaurants are easy to find, as they are pretty much everywhere! You can choose from a variety of meats like bulgogi, galbi or samgyeopsal. After the waitress brings the side dishes and meat to the table, it's your job to cook it up! Be sure to wrap up the meat in some fresh lettuce with sauce– delicious!
6. Nightcap in Hongdae
Two neighborhoods well-known for their bars and clubs are Hongdae and Sinchon, as both neighborhoods are university districts. On weekend nights, they're chockfull of backpackers, students and expats. Drink and dance until the wee hours of the morning!
Also, if you have an itch for singing then noraebong is a great Saturday night activity. Noraebong is Korea's version of karaoke where you have your own private singing room, and can choose from a variety of Korean and English songs.
Day Two
1. Pick a Palace, Any Palace
For over five centuries, the kingdom of Korea was ruled under the Joseon Dynasty. To truly understand and appreciate the country's history, a visit to one of Seoul's main palaces is a must!
After breakfast visit one of the city's palaces, such as Gyeongbokgung Palace, located off subway line 3. Gyeongbokgung is the most extensive of the city's five major palaces. Wander through the landscape and admire structures that were once the king's quarters, a library, banquet hall and much more!
If you prefer something smaller, take subway line 2 to Deoksugung Palace. The cool thing about Deoksugung is that while exploring the palace grounds, you can't help but notice outside the palace gates all of the city's modern office buildings. Deoksugung provides a pleasant atmosphere, as gardens are on the grounds, along with the National Museum of Art.
2. Bukchon Hanok Village
Bukchon Village is filled with hanoks (Korean traditional style houses). The village dates back over 600 years to the Joseon Dynasty. During this historic period, many high-ranking officials and aristocratic families settled in Bukchon.
Many hanok homes are painted a bright white, decorated by wooden beams or brick, along with gray tiled roofs. Devote at least a couple of hours to exploring the alleyways. Also, be sure to stop in at one of the quaint museums like the Gahoe Museum or the Hansangsu Embroidery Museum.
3. Insadong and Jogyesa Temple
While Insadong does have a "touristy" feel to it, it's still fun to check out the boutiques, galleries and tea shops. There are numerous alleys filled with eateries, so grab lunch here before heading a block over to Jogyesa Temple.
Jogyesa Temple is a major Zen Buddhist temple in Seoul. It was built in 1395 during the Joseon Dynasty. Take your time admiring the variety of colors and intricate designs. Take a few snapshots of the outer temple walls, as the paintings depict religious worship scenes.
Things to Do in Seoul: Your 48-Hour Adventure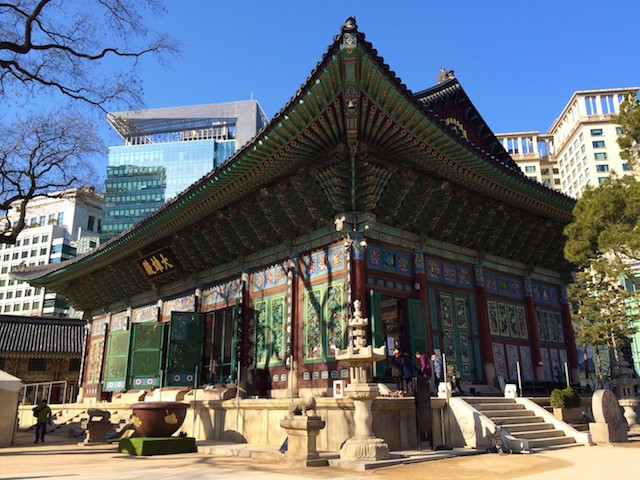 4. Dinner in Itaewon
Itaewon is Seoul's "global neighborhood." It's filled with expats along with the U.S. army base. Visitors' tastebuds will be satisfied, as one can find Indian, Mexican and Turkish restaurants. As you walk along the main drag (Itaewon Street), you'll notice the shapes of various countries ingrained into the sidewalk.
The countless street hawkers will do their best to tempt you with Hangul-printed scarves, postcards and handbags. While in Itaewon, remember to check out the side streets where many bars, clubs and restaurants are located.
Things to Do in Seoul: Your 48-Hour Adventure
Have you traveled to Seoul? How was your trip? Email us at [email protected] for information about sharing your experience and advice with the Pink Pangea community. We can't wait to hear from you.
Things to Do in Seoul: Your 48-Hour Adventure photo credits: Rebecca Biage