New York City Trip: 16 Things You Won't Want to Miss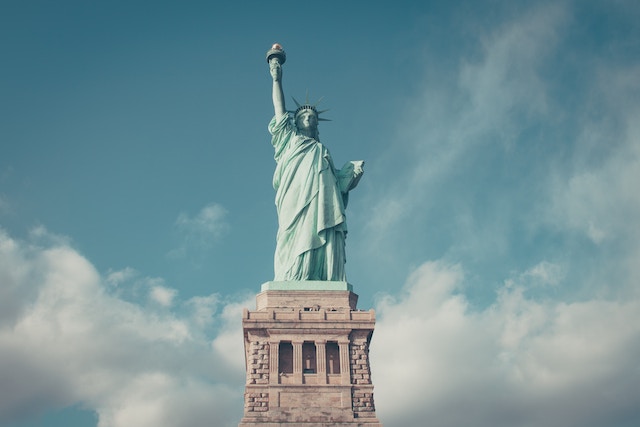 During our two weeks in New York, my friend and I were really impressed by the city. There are so many things to discover and each district is completely different from the next. Here are the 16 things I enjoyed most during New York City trip:
New York City Trip: 16 Things You Won't Want to Miss
1. Relaxing in Central Park
When we went to NYC, it was September and the weather was still great–around 27 degrees celsius (80 degrees fahrenheit) and sunny! If the weather is like that, you should not miss out on Central Park. Grab some ice cream and just relax on the grass, admiring the huge buildings from afar.
2. Drifting along the streets of Manhattan
Walk from Amsterdam Avenue to Columbus Circle along Broadway to Times Square, visiting the Hard Rock Café and small cake or hat shops, adoring the beautiful old buildings, and taking a rest in one of the churches or small parks with nice fountains. Wander through the never-ending streets of this big city and you'll be impressed by so many things–the Empire State Building, Rockefeller Center, the crazy teddy bear shops, street markets, old graveyards, and the NYC Public Library.
Walk along the Hudson River, and then make sure to have a coffee or two at a little café in SoHo. You´ll find great street art and amazing architecture–just take your time to discover it all. Also, keep in mind that if you want to reach a specific place quickly, you may want to take the subway.
3. Eating huge street bagel with coffee for breakfast
Each morning, I looked forward to a huge bagel with egg, cheese and ham, and a coffee with milk from the street vendor around the corner. It was the perfect start to our day–and cost no more than $3 USD.
4. Watching a Yankees baseball game in the Bronx
Thanks to free tickets that we received from a friend, we were able to see a real baseball game! It was really funny and entertaining just like in the movies! People seemed more interested in eating hot dogs, burgers, french fries, and chicken wings (all very expensive) than in watching the game itself. In the stadium, you can buy every Yankees item imaginable, including baseballs caps, t-shirts, wallets, umbrellas, teddy bears, shoes, and more! There is also a museum with a free entrance–and a very long queue!
5. Visiting Times Square
Times Square is one of the craziest parts of the city and one of the most famous ones. I was just overwhelmed by all the lights, advertisements, people, cars, and last but not least, the famous naked cowboy!
6. Visiting the 9/11 Memorial
In contrast to the bubbly Times Square, the 9/11 memorial is very calm and spiritual although it is also filled with people. The entrance is free but you have to get tickets in advance. The memorial is impressive, with huge fountains of water that flow into a dark ground, enormous new buildings in the background, and the names of the victims written around the fountains. The "Life Tree," which survived the attack, now stands in the middle of the site.
New York City Trip: 16 Things You Won't Want to Miss.
7. Watching stressed-out managers on Wall Street
Wall Street is paradise for bankers and investment brokers. I liked to stand still in the middle of the huge and elegant bank buildings and watch these busy professionals buy their bagels and coffees and then quickly finish them on the way back to the office. Tourists love snapping their photos with the huge bull in front of the New York Stock Exchange building.
8. Running along the Hudson River
If you are always looking for a great run, the Hudson River path is a good option. It's beautiful, easy to reach and there are not too many people around.
9. Getting lost in a huge costume shop
You can find many costume shops in NYC, and it's really fun to slip into different roles. In a costume shop in NYC, you can really find everything that you're looking for.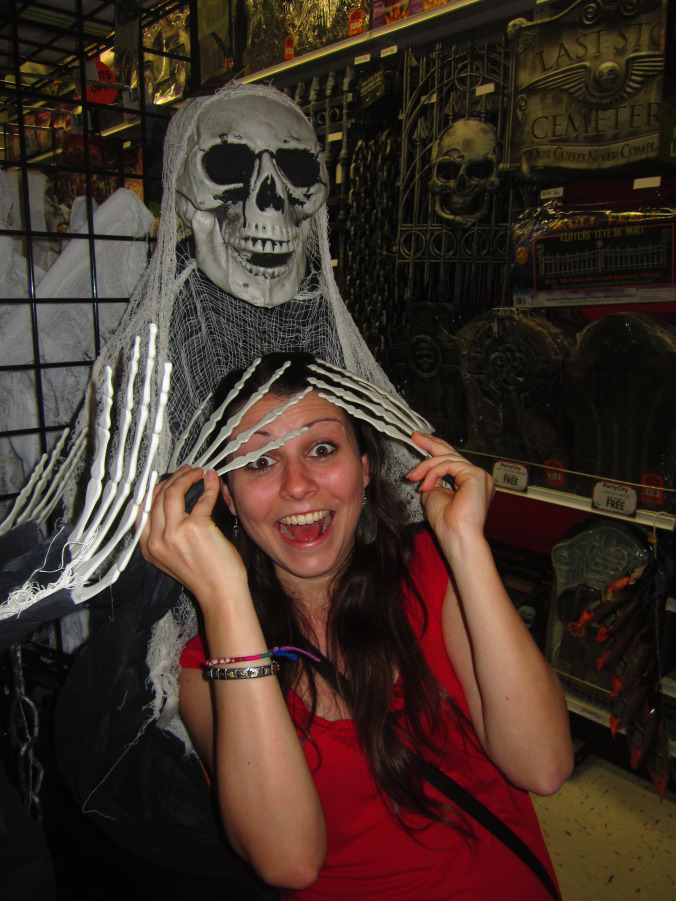 10. Walking on the High Line
The High Line is an old 30-feet-high railway for freight trains, which has been transformed into a nice public park. It runs from the Meatpacking District to West 34th Street, between 10th and 11th Avenues. It's a really creative and useful project that has helped utilize areas in the city, which are endangered by degradation, and has transformed it into a green area for everyone. We really enjoyed lingering there, while admiring the buildings around us.
11. Taking the ferry to Staten Island
The ferry to Staten Island is free–though we didn't realize that at first! We took the subway to the last station in the very south of Manhattan (M1, South Ferry Loop), and began desperately looking for a box office to purchase tickets for the Staten Island Ferry. When we realized it was free, we, along with 300 other people, boarded the ferry. From the ferry, we were able to perfectly see the Manhattan skyline, along with the Statue of Liberty.
Staten Island is completely different from Manhattan. It looks like a village with family houses, gardens and small streets.
12. Walking on the Brooklyn Bridge at sunset
After returning from Staten Island, we walked along the FDR Drive to the Brooklyn Bridge. In order to get there, we had to walk a long distance in the north-west direction, along Dover Street and Frankfort Street. We reached the Brooklyn Bridge by sunset, and got a perfect view of the Manhattan skyline and the Manhattan Bridge.
13. Dismounting in a gay coyote ugly bar
One evening, we went to a gay bar and turned out to be the only women among many gay guys. But everybody in the bar treated us nicely. Later in the night, the three bartenders performed a great coyote ugly show. Later, an Australian man who wasn't gay but was accompanying a gay friend stopped by our table. He told us that he was happy to not have to flirt for a few minutes!
14. Walking through Harlem
When I used to imagine Harlem, I pictured beautiful little churches, black people and the Harlem Shake. Harlem was exactly as I expected it to be. I loved it! We got there by walking along Amsterdam Avenue on the Upper West Side, and visiting the beautiful campus of Columbia University and the Cathedral Church of St. John the Divine along the way.
15. Visiting the American Museum of Natural History
I really adored this museum and one day is definitely not enough to explore all areas of this museum. It covers animals, cultures, countries, expeditions, nature, humans, and more. Normally, the entrance fee is quite expensive, but since we didn't have enough money with us, the cashier told us that we could just pay as much as we could.
16. Enjoying the smells of Chinatown
New York's Chinatown is huge, and once you there, you may think you're in a different country. The smells, the people, the level of hygiene, the noises–everything is completely different from other areas in NYC. For people who have never experienced Asia, it can feel challenging to navigate. It's amazing to see how Chinese people have been able to transfer a part of their own culture to a western country.
Of course, there is so much more to do on a New York City trip. What else do you recommend? Comment below!