8 Tips for Survival When Traveling in Peru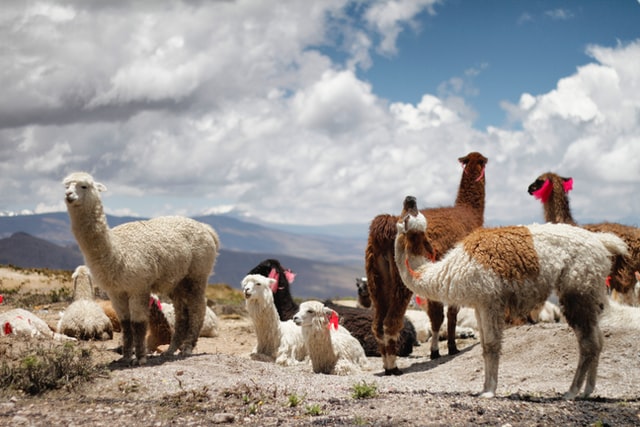 I crossed the border into Peru two weeks ago and have nearly spent more time on buses trying to get to places and dealing with things going wrong than actually enjoying my time here. From landslides delaying buses to bad directions and inappropriate men, it has been a challenging couple of weeks, but I am now learning the best way to get around.
In an effort to keep fellow travelers from making the same mistakes, follow these survival tips in Peru:
8 Tips for Survival When Traveling in Peru
1. Check the weather
After a horrendous journey navigating around landslides, I finally arrived in Chachapoyas in northern Peru. Although I was raring to trek, the heavy daily rain made it impossible. I would advise planning your trip to Peru in the summer to be able to do everything you want to. If you are here in the rainy season, accept that things won't always run like clockwork.
2. Buy bus tickets in advance
The buses are great, but shop around for tickets and try to buy them as far in advance as possible to save money and get the best seats. Also, check where the different bus companies stop, as the terminals are all in different places.
3. Be firm with the men
I have had the most problems with men in Peru, and feel like everyone in the streets wants to talk. Try and be polite, but be firm and say what you have to say, even if this means being rude. Unfortunately sometimes this can be the only way to get the message across. The hassle is a lot less if you are with other people, especially a male. Don't tell people your name, your relationship status, or where you staying if they don't need to know!
4. Acclimatize
A lot of Peru is at high altitude so don't ruin what could have been a lovely trek or visit by not acclimatizing properly.
5. Clarify information
Write down names and exact details so you do not get lost. Locals forget that not everyone knows the area as well as they do, and therefore directions are sometimes vague. It can also help when asking for directions or sorting out transport when there is clarity.
Be firm with people about where you want to go, as taxi drivers often want to take you to a different hotel, as they get commission. Tell them you have a reservation and insist on going where you want to, not where they want to take you.
8 Tips for Survival When Traveling in Peru
6. Plan
Peru is a BIG country, so get the most out of it by having a rough idea of what you want to do and the distances between things. Things look close on the map, but the roads may not take you directly where you want to go.
7. Take time in between traveling
The distance in between cities can result in horrendous bus journeys, so take time to discover every location and spend a couple of nights in a place before moving on.
8. Respect street vendors
It is frustrating when you are walking around and people are trying to sell you anything from a tour and massages to jumpers and paintings, but these people are only trying to make a living, so offering a simple "No, thank you" is the best way to go.
8 Tips for Survival When Traveling in Peru photo credits: Unsplash.
Have you traveled to Peru? How was your trip? Email us at [email protected] for information about sharing your experience and advice with the Pink Pangea community. We can't wait to hear from you.