A 24 Hour Stopover In Budapest, Hungary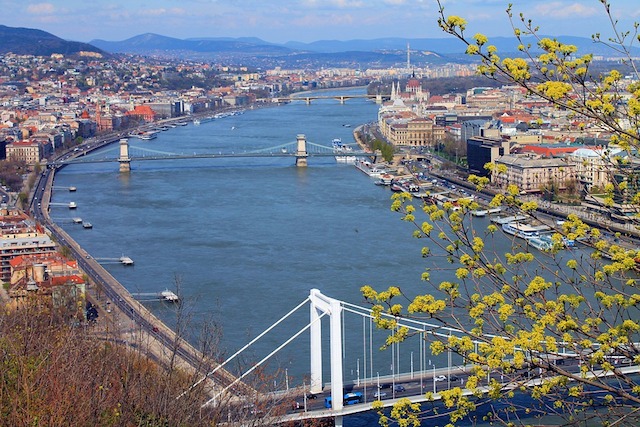 Along with four other girlfriends, I headed to Budapest last month, rewarding myself with an end of term vacation. As students we were keen to experience another side of Europe, one that was away from the more expensive tourist hot-spots. To this end, we managed to snag the perfect trip, paying only £81 each (including flights) for 3 nights in a 3-bedroom apartment with a balcony.
If you only have 24 hours in Budapest, here's my recommended itinerary:
A 24 Hour Stopover in Budapest, Hungary
Morning
The most eye-opening museum I have ever come across is the House of Terror. Set in the old headquarters of the secret police, the museum takes you on a journey of Hungary's Nazi, then Soviet, occupation. During this time, many people lived a life of terror, something that the museum wishes to communicate to modern day visitors. Tickets are 2,000 Forint (1,000 Forint if you're under 26 and a citizen of an EU country).
There is also an option for an audio-guide. The basements were for me, the most shocking part, as they have been recreated to resemble what they were like during occupation, complete with a solitary confinement cell. My friends and I visited this museum shortly after the museum opened at 10 am (it's closed on Mondays). We found two hours was plenty to take it all in. When we left, it was clearly starting get busy, which is why I'd recommend going in the morning.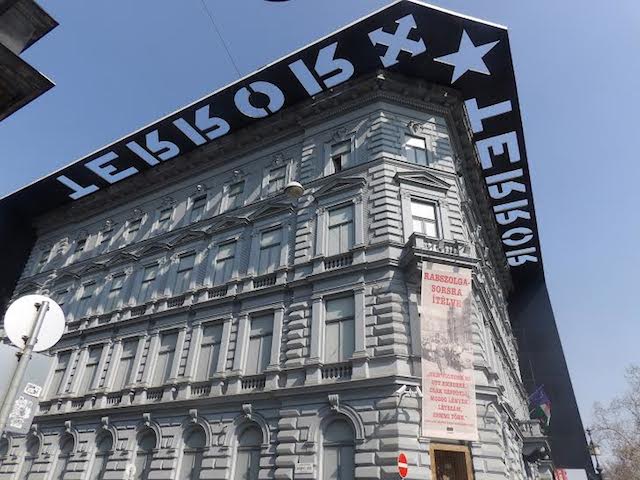 Early Afternoon
After a morning engrossing yourself in the history of Budapest, it's only fair that you're rewarded with some retail therapy. While I usually try to avoid doing shopping on short breaks, purchasing a few local items is a great reminder of your holiday. I have a scrapbook full of postcards from places I've visited, and I wanted to add to the collection. My friends and I noted that we hadn't seen much tourist memorabilia in the city, so a stop at the large local market was necessary.
Central Market is the biggest and most popular indoor market in Budapest, offering culinary delights as well as typical tourist bric-a-brac. Downstairs, there are foods of every variety; cheese, meats, oils, wines, and of course plenty of the traditional Hungarian paprika. Grab a snack or even something for the family, if they (like most) are curious about what Hungarian food entails.
Upstairs, you can find your more typical souvenirs. I picked up some postcards and a lovely pair of handmade vintage-looking earrings. My friends were also tempted by the jewelery. Shot glasses, mugs, t-shirts – anything and everything with 'Budapest' printed on it, exists in order to remind you of your trip.
If you only have 24 hours in Budapest, here's my recommended itinerary.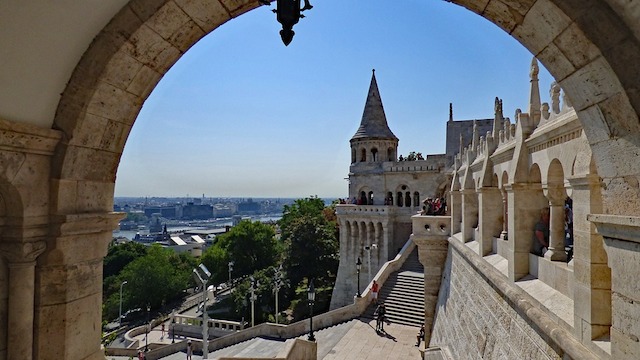 Late Afternoon
There's no better way to unwind after a day of being on your feet, than at one of the many famous thermal baths. Being students, we often lack the funds to treat and pamper ourselves. A haircut is sometimes considered a luxury for us. Therefore, my friends and I were excited to learn of the cheap price of the baths, and made room in our schedules to spend a couple of hours unwinding.
We decided to visit the most popular in the city – the Gellert Baths. These are the most expensive baths. Yet, they still only came to the equivalent of around £11 entry, which is much less than you'd pay for any spa in the U.K.
The baths were definitely my highlight of the trip.
While the pools are labelled 'men' and 'women', don't be put off – we were told by a member of staff that this is the labelling from many years ago, when males and females were not allowed to bathe together. Nowadays, you are free to pick whichever pool or steam bath you'd like!
At Gellert, there are indoor and outdoor thermal pools, massage rooms, a sauna, as well as a large swimming pool. The baths were definitely my highlight of the trip. It was particularly nice to sit outside in the thermal pool whilst the sun was beginning to set, and admire the Hungarian architecture!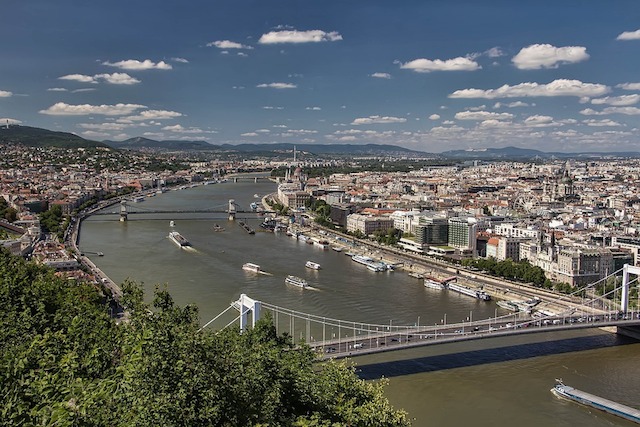 Evening
For dinner, I'd advise venturing towards the Jewish Quarter (where we stayed). Or, going out near Saint Stephen's Basilica – there were plenty of restaurants, offering a range of cuisines, if you (like me) are not yet sold on Hungarian food. For evening entertainment, there's only one place to go in Budapest – Szimpla Kert. It's been voted one the best bars in Europe. It's also part of the many 'ruin pubs' that the city offers.
Budapest Hungary: 24 Hours in Budapest
Related Reading
Travel to Budapest: A Coversation with Katie Mowery
Have you traveled to to Budapest, Hungary? How was your trip? Email us at [email protected] for information about sharing your experience and advice with the Pink Pangea community. We can't wait to hear from you.
Budapest Hungary: 24 Hours in Budapest photo credits: Maria Feria