How an International Student Does Spring Break Miami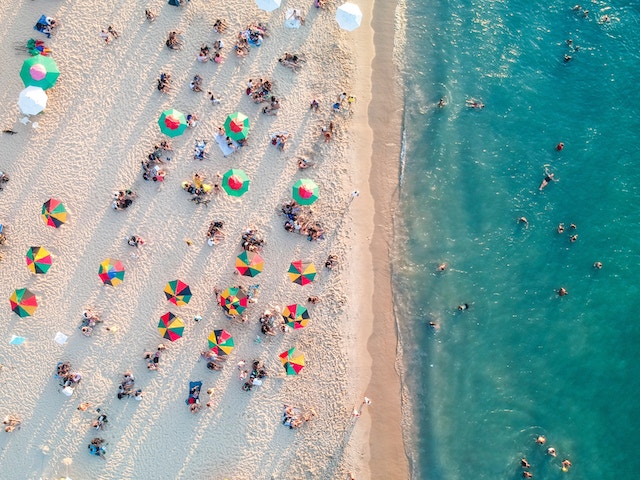 For my first Spring Break in the USA, I went along with nine other girls and three guys to Miami Beach, Florida. We're all international students in New Orleans and we come from all over the world – the UK, Austria, Columbia, the Netherlands, France, and New Zealand for spring break Miami.
After watching the cast of Geordie Shore go to Cancun during Spring Break, I was reluctant to go on that kind of holiday. In the UK, students typically go on a beach/clubbing holiday after they finish secondary school to somewhere like Magaluf or Zante. I did not really think that it was my thing, but Miami seemed like it would be different.
It was hard initially deciding on a place to go and finding somewhere to stay for so many of us, so it was good to have some people in the group who could say, "I'm going to Miami. If you want to come with me then that's fine!' Otherwise we probably would have spent even longer looking up flights for various destinations.
I heard very mixed reviews about Miami before I got there. Some people said it was superficial, but I was happy to discover that there was a lot of art in the city as well as beautiful beaches, and bars. Ready for your Spring Break Miami experience? Here's what I recommend.
How an International Student Does Spring Break Miami
The Beach
I visited South Beach and Nikki Beach. Nikki Beach was a bit calmer and my friends and I generally preferred it. We experienced some Jersey Shore type boys on South Beach who were blaring old chart music and told us "we sucked" for sleeping in Miami (we were sunbathing on the beach). The people on Nikki Beach seemed to be more relaxed.
Food
Everyone warned me that restaurants in Miami are super expensive, so I was very pleased to discover that Miami Beach International Hostel served three free meals a day. Unfortunately the breakfast was served from 8am-9am and the lunch and dinner were pretty disgusting so I ended up having to eat out most days.
I found a really nice place that I would highly recommend called Sofi Cafe, on South Point Drive, that served healthy food – smoothies, brown rice, quinoa, and fruit. It was all very reasonably priced and they gave large portions (like most places in the States).
Drinking
Our hostel had some good deals including unlimited alcohol if you pay $10 or $20, which also included entry to a bar and club. On our first night out, we went to a rooftop bar with a jacuzzi and then to Nikki Beach (there is also a club there) for the after party of Ultra Festival, which was just finishing when we arrived. Be wary of open bars; our hostel served punch that you could hardly taste the alcohol in and everyone got very drunk, very fast.
Exploring
After asking some friends for recommendations, I decided to go to Wynwood Art District. I saw Wynwood Walls, which is a huge graffiti display. Graffiti in Wynwood goes on forever, it covers most of the walls in the area!
Our Australian roommate from the hostel came along with my friends and I, and we stopped off to get a drink at Boxelder Craft Beer Market, which opened about a month ago. The service was quite slow as they haven't been open very long and there was just one woman working. But the beer was great and they had outdoor seating. I would have liked to go back to Wynwood, but as it was a 20-minute drive from our hostel and we had to take a $25 cab ride, we only went there once.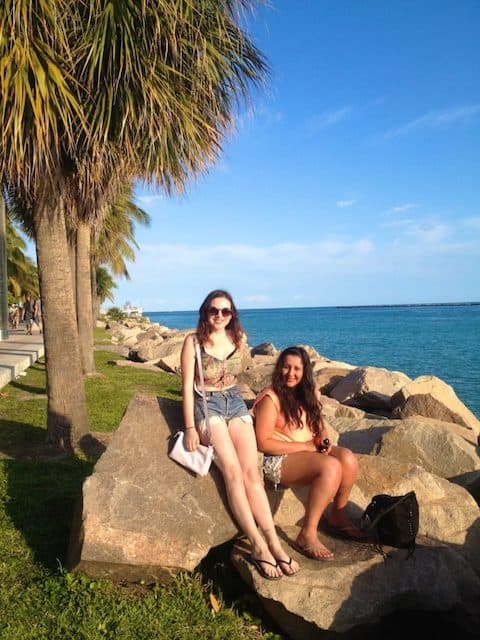 How an International Student Does Spring Break Miami
Being Spontaneous
Our group split up a few times to go on different trips. Some of us traveled to Key West for a day, and the Everglades. On the other hand, I went along with four friends to Universal Studios. We planned it the day before, all very eager to see the Wizarding World of Harry Potter. We rented a car with Hertz, as they seem to be the only company that allows people under 21 to hire cars.
We planned to leave at 8:30, but Hertz didn't have the car we booked so they sent us to a different location and it still wasn't there. Two hours, and a McDonald's breakfast later, we managed to get a car – smaller than the one we'd asked for – but at least we were going!
We managed to go on about four rides, three of which were Harry Potter, and the other was the Hulk. I'm usually terrified of roller coasters, but I managed to suck it up and enjoy it, without screaming too much. It was amazing to see the Harry Potter World and to visit Diagon Alley, drink Butter Beer and go inside Gringotts and Hogwarts.
One of my friends even forked out on a Gryffindor cloak. I've only ever been to one theme park before (Parc Asterix in France), so this definitely made up for never having gone to Disneyland as a child!
Have you traveled to Miami? What were your impressions? Email us at [email protected]pinkpangea.com for information about sharing your experience and advice with the Pink Pangea community. We can't wait to hear from you.
How an International Student Does Spring Break Miami photo credits: unsplash and Ciara Cohen-Ennis