7 Reasons to Plan a Girls Getaway to Bermuda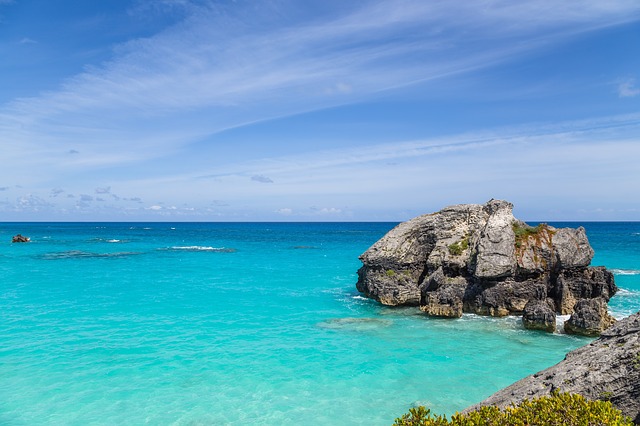 Have you had a rough day in the office? Long day watching the kids? Do you catch yourself day dreaming about being stretched out on a beach towel catching rays on a tropical island with a cool drink in your hand?
Most people have!
Taking a trip with your girlfriends can lead to one of the best memories of your life. It's a way to detox from the regular day-to-day hectic life and give yourself a break from that 9-5 schedule. Taking this valuable "me" time can help with mental health, physical exhaustion, depression, and more. There are many valid reasons why investing in a good vacation is a great way to achieve happiness in life.
Bermuda is the perfect location for your girls getaway. Here's why:
7 Reasons to Plan a Girls Getaway to Bermuda
1. Natural beauty
The combination of pink sand and multi-color water makes for not only a scenic location but an amazing beach day! Tan, swim, and sleep. Once you've done this, you'll find you and your girls refreshed, bronze, and happy!
2. Safety
It's one of the safest (and friendliest) places on the planet. Try drinking and walking back to your hotel in New York City at night–you won't feel nearly as safe as you will in Bermuda. The island vibe is pretty chill, and as long as you have common sense, the likelihood of anything bad happening is slim to none.
3. Island time
Bermuda unofficially runs on "island time," a relaxed approach to the normal hustle and bustle you find elsewhere on the planet. The schedule isn't nearly as rushed so you and your girlfriends can take your time as you browse the shops, eat at the local cafes, and dance at the bars. Just make sure that if you plan on taking a cruise, you aren't late or they'll leave without you!
4. Kindness of locals
Bermuda locals are super helpful–all you have to do is look like you're lost and locals will ask if you're okay or if you need directions/information. It's in their nature. If you're riding a rental bike with your map out, it won't take more than a few minutes before someone pulls over to see if you need directions to the beach!
5. Delicious food
Bermuda has a reputation for good eating, and it's not rare to enjoy a meal with the backdrop of a beautiful sunset over the ocean. Pair that with a nice bottle of wine and some good fresh local seafood and you and your ladies will feel like you're in heaven on earth!
6. Fantastic nightlife
The nightlife is relaxed, and the drinks are yummy and fruity. The national drink is the "Rum Swizzle," which is a delicious mix of fruit juices and Bermuda's very own Gosling's Rum. Swizzle is famously made at the Bermudian pub, "Swizzle Inn," which is located just past the causeway when you land at the airport.
7. Water activities
If all of the above doesn't convince you (and I'd be shocked!), there is also a wide range of activities that can be enjoyed on the water. Jet skiing, water skiing, glass bottom boats, snorkeling, scuba diving, ship wreck tours, paddle boarding, and whale watching are just some of the activities you can enjoy while on vacation in Bermuda.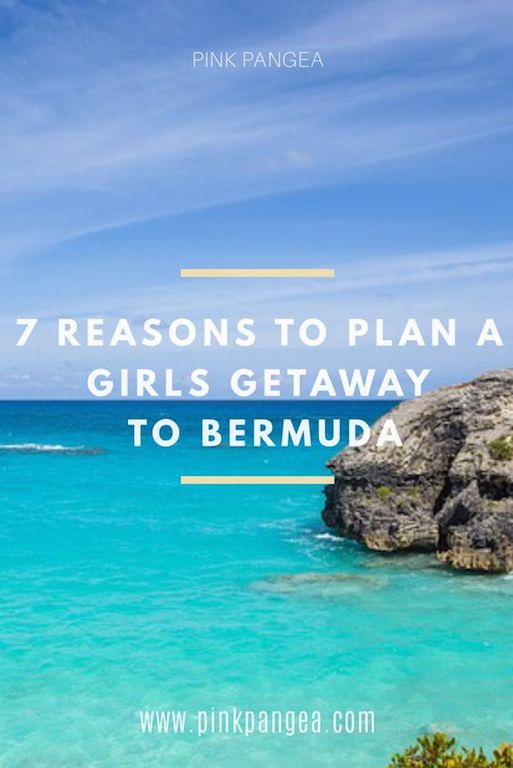 7 Reasons to Plan a Girls Getaway to Bermuda photo credit: unsplash.com
Related Reading
Bermuda Travel Tips: Julia's Take on Health, Safety and Romance
Indulging in Bermuda's Island Flavor
6 Things to Do in Bermuda That You Probably Never Considered
Have you traveled to Bermuda? Email us at [email protected] to share your experience and advice with the Pink Pangea community. We can't wait to hear from you.