Visit Atlanta: Nature, Hikes, and Coca Cola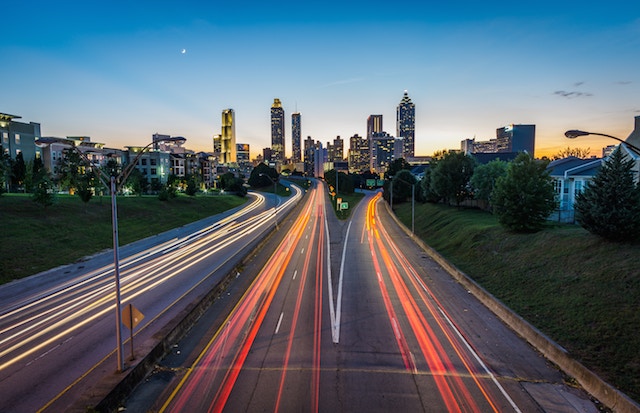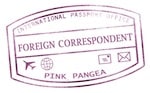 For spring break, two friends and I decided to visit Atlanta, Georgia. I had been to Atlanta before, but only for a short time. My first impression of Atlanta was that the city was covered with trees, and full of fancy mansions. This time, I wanted to enjoy the city and nature with my friends.
Before our trip, we made a list of activities in Atlanta and decided what we were going to do. My friends and I, all nature-lovers, decided to take day trips from Atlanta to visit the Kennesaw Mountain National Battlefield Park, Blood Mountain and Stone Mountain in order to go hiking in Georgia. We also visited the world's largest Georgia Aquarium and the famous Coca-Cola Company.
Visit Atlanta: Nature, Hikes, and Coca Cola
Stone Mountain
We went to Stone Mountain State Park, the most popular park among the locals. The park provides everything for families and children including boating, mini rock climbing, sightseeing in an old train, a variety of playground equipment, and it holds the world's largest Laser Show Spectacular. In order to avoid the crowds, we took the less crowded Cherokee Trail, a five-mile loop.
Compared to many man-made attractions in this park, we appreciated its natural beauty most of all. It was early spring but winter was not willing to leave and the cold wind made me shiver. We passed through the oak and pecan forests with many clear mountain streams along the way. There was a tranquil lake, where the Canadian geese swam. We rested for a while and appreciated the peaceful picture in front of us. At first, the trail was steep and rocky. Later on, it became flat and gave me more time to enjoy the scenery. Compared to the Kennesaw Mountain Pigeon Hill Loop that we had hiked the day before, this trail offered more beautiful scenery. Plus the sun finally came out after several cloudy days. It was March, and the green leaves, bright yellow primroses, snow-white cherry trees, and red jequirity beans were all blooming.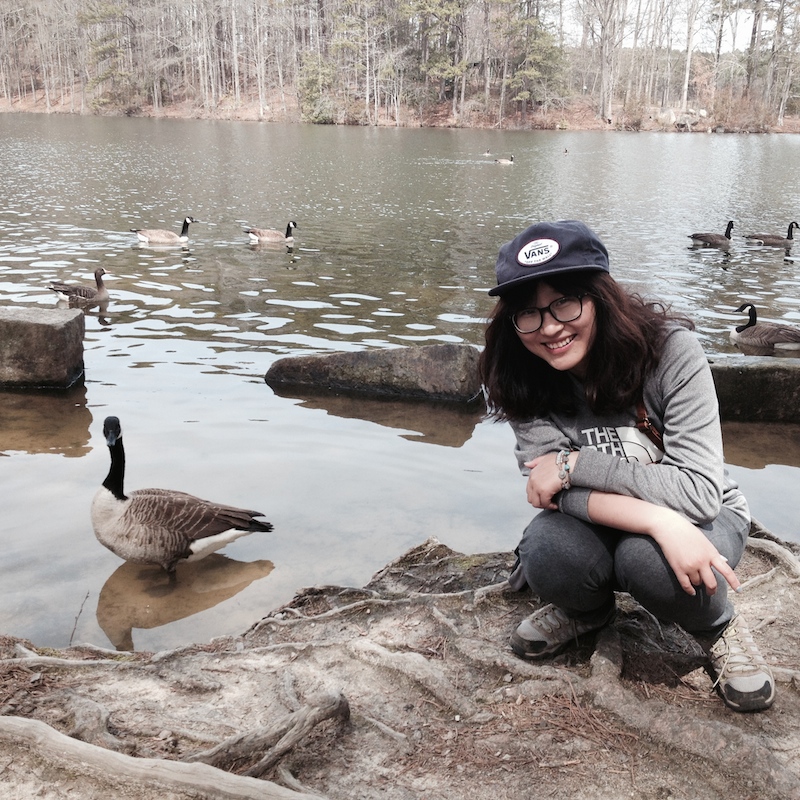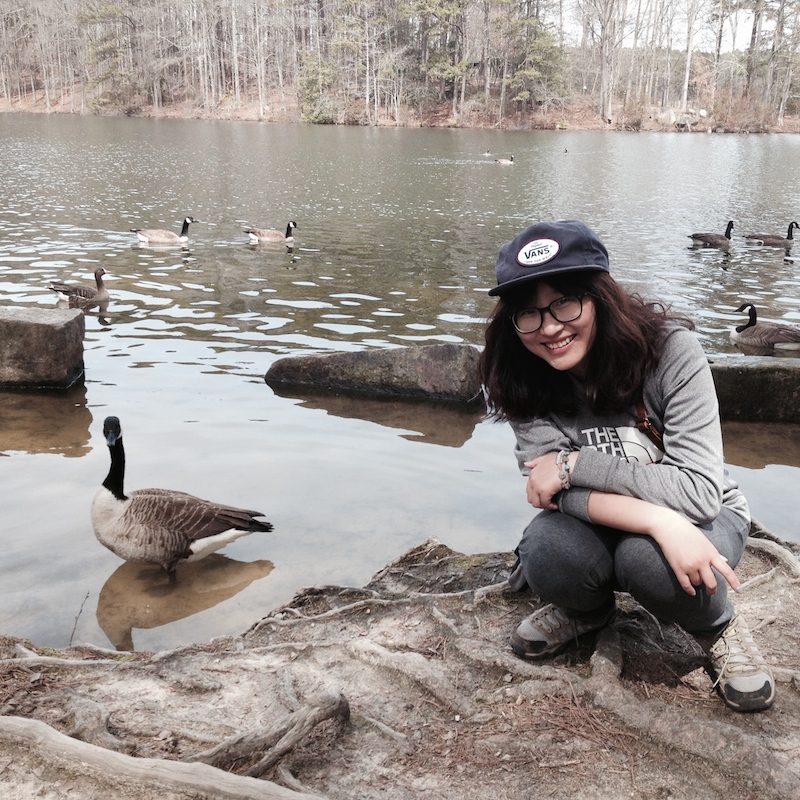 The trail provided us with a great view of Stone Mountain from different angles. Stone Mountain has the largest bas-relief in the world. The majestic carving depicts three figures of the Confederate States of America: Stonewall Jackson, Robert E. Lee, and Jefferson Davis. The famous engraver is Gutzon Borglum, who also creates the monumental presidents' heads at Mount Rushmore. It was hard to imagine how he created art on this huge rock. As we walked, we saw a group of deer leap in front of us. We stopped talking and followed them with our eyes.
Later in the afternoon, we took the two-mile walk up the trail. Stone Mountain is a huge, solid, dome-shaped mountain with exposed rocks and sparse plants. The trail to the top takes less than 30 minutes. The summit was crowded with people. We sat down and waited for the sunset. From the top, we could see both downtown Atlanta and dense forests.
Blood Mountain
When we arrived at the parking lot, located under Blood Mountain, I saw an interesting tree with lots of worn-out hiking-shoes hanging on its branches. The shoes belonged to past thru-hikers, who had hung them there to celebrate their accomplishment of finishing the whole trail. For many hikers, March was the month to start.
We walked along the winding trail. The trail was very steep, so even though the round trip was less than 2.5 miles, it was still challenging. When we hiked up, the trees were still naked, revealing a bold landscape. After an hour-and-a-half, we reached the top. On the summit, there was a hub for the hikers. Inside the hub, hikers inscribed their names on the wall. We found a small notebook that recorded people's hiking experiences. There was a diary that recorded one night when a bear "visited" a group of hikers and raked over their trash outside the hub. They were scared and did not even dare to breathe. The American black bear can be found throughout the Appalachian Trail. Even though they look adorable, when they are terrified, they will show their most violent side.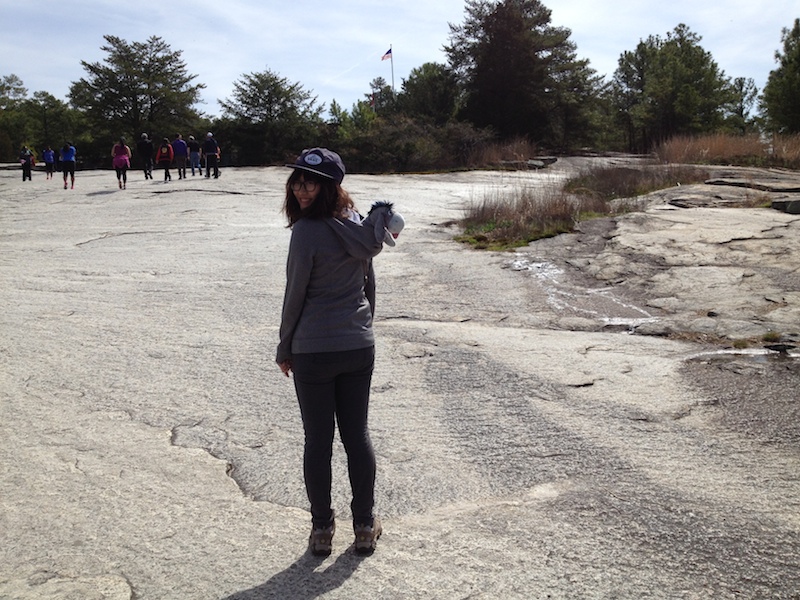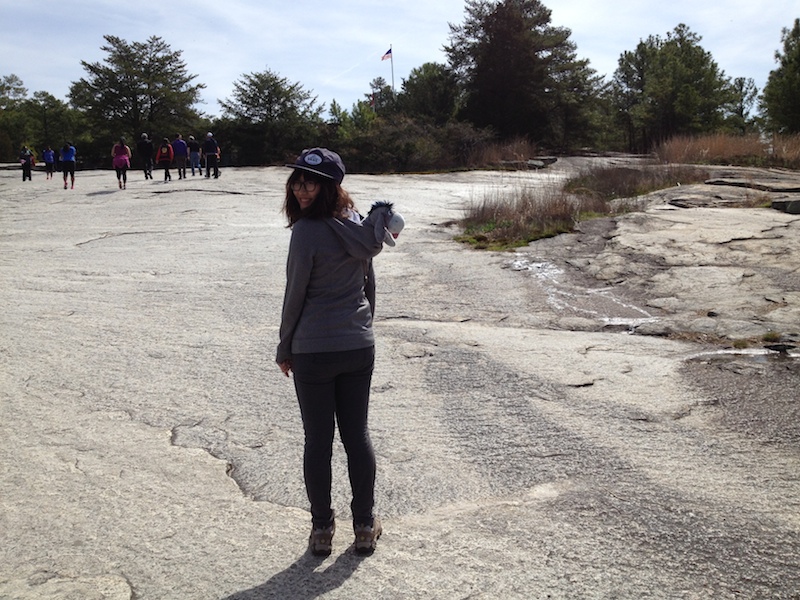 We met three thru-hikers on the summit. They came from different parts of the world: England, Germany, and Florida. It was their first very long hike. Three of them looked tired due to the humid weather, which made it difficult to sleep last night. I chatted with them, asking about their motivations for hiking the Appalachian Trail and how they felt now. It was only a few days before they started, and they were still excited and ambitious. Later on, they may become homesick, or want to quit. However, everyday they embraced the nature surrounding them. I, too, would never get tired of the nature. One of my dreams is to finish the whole trail with my favorite person. After the hikers left, we laid on the big rock and bathed in the warm sunlight.
During the last night of our girls getaway, we went back to the hotel very late. We were tired and hungry from a whole day of sightseeing in the city. Like hunters, we roamed the streets and searched for good Atlanta restaurants. We craved fried chicken and fries. We went to KFC, bought the fried chicken and French fries, and went to a gas station to buy alcohol. Back at the hotel, we ate, drank, listened to music, and chatted all night. No one cared about how much weight we would gain from the fast food. We were excited and forgot to sleep. It was one of the most memorable nights of my stay.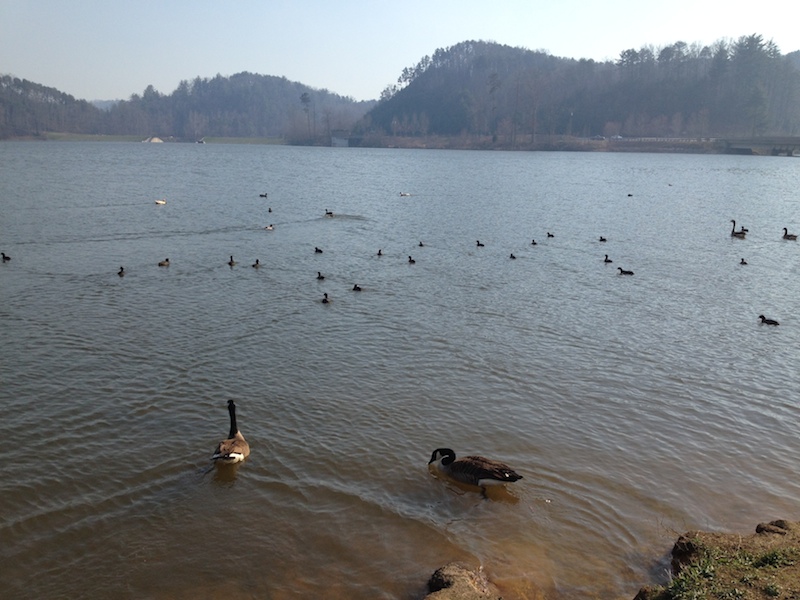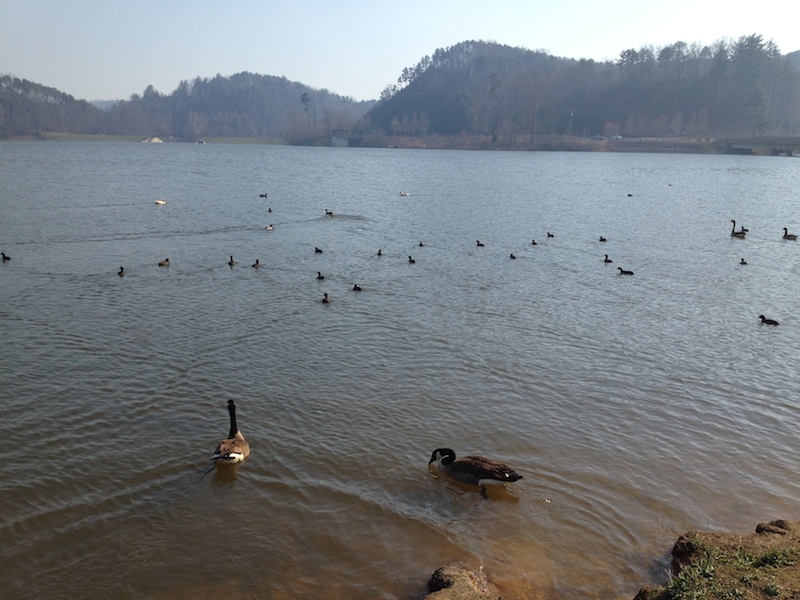 Top photo by Unsplash.