Living in Brussels: The Real Deal with Jessica Van Dop DeJesus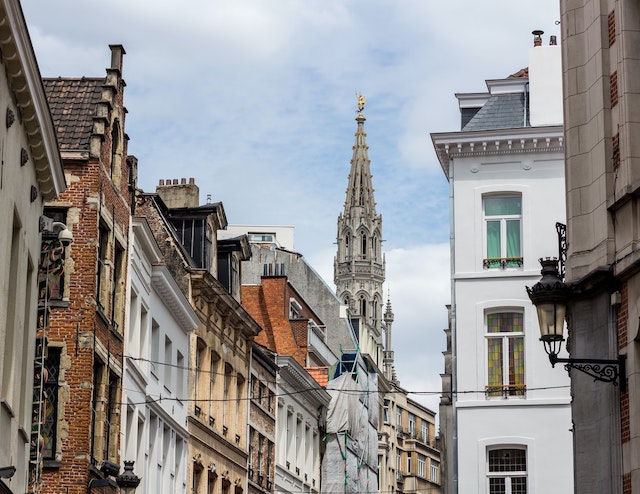 Interested in living in Brussels? Here, Jessica van Dop DeJesus shares the highlights and challenges, as well as her tips for an amazing experience abroad.
Tell us about yourself! What do you do when you're not traveling the world? Where are you from? Where do you currently live?
I have several jobs! I just left my job as an IT analyst for DoD to pursue my love for travel and food writing. In fact, I currently have a blog called The Dining Traveler, I work independently providing content and digital marketing to others, and I write for other outlets as well. I am also an officer in the Marine Corps Reserve.
I grew up in between Western New York and Puerto Rico. And I went to college in Albany and after college, I traveled the world with my job as a Marine Officer. I now live in Washington, DC with my husband.
What made you decide to move abroad? How long did you live there for? Tell us about how you spent your time in your new destination — whether you worked, studied, traveled, or did something else.
Before moving, I was a Marine Officer on active duty. In 2005, I was deployed in Baghdad, Iraq. The deployment left me emotionally and physically exhausted. It was then when I decided to get divorced (during war you really get to see people's true colors), sell all of my belongings, and move to Europe. One of my goals was to get my MBA before I turned 30 and Boston University had a great program in Brussels. I was accepted into the program, got my student visa, and moved to Brussels!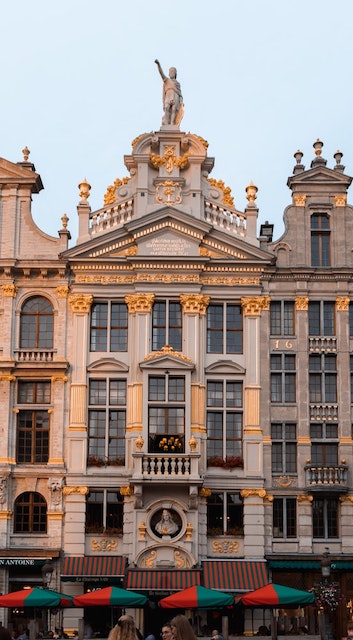 In 2006, I moved to Brussels to go to graduate school. What I initially thought would be just a year-and-a-half of my master's program turned into a six-year stay of studying and working abroad. At first, I was just studying for my master's through an international program of Boston University in the city (now defunct) and also enrolled in an intensive French course at Alliance Francaise.
Then, I began working at my graduate program as the manager of student affairs. In 2008, I took a job in Germany with the US military for a year. I returned to Brussels to work for NATO as a security analyst and a manager on their International Civilian Staff. During my whole time in Europe, I also was in the Marine Corps Reserve, which allowed me to travel quite a bit on short assignments. I spent 45 days in Senegal on a humanitarian mission and a month in Thailand supporting a multi-national training exercise.
What were some of the biggest challenges you experienced while living abroad? What were some of the greatest highlights?
Although it was not my first time living abroad, it was my first time completely on my own. I had lived previously in Japan and South Korea with the military but everything is provided for you. You usually have a sponsor (a co-worker who helps you settle in) who takes you around, as well as services on base that handle everything from phone service to utilities.
In Brussels, I was completely on my own. The language was a huge barrier as some people refuse to even try to speak English to you. That inspired me to invest in French courses to be able to do my own errands without help. The biggest challenge for me was being so far from my family. I am originally from Puerto Rico, where we have strong family ties. Being so far away from my parents really weighed deeply on me. I loved living in Brussels but my love for them is greater and I decided to move back to the US to be closer to them.
There were also tons of highlights! First of all, the travel! When I lived in Germany, I gifted myself a BMW for my MBA graduation. I drove that car everywhere! It has been to eight countries! Whether it was a weekend in Cologne or a 12-hour drive to Austria, I enjoyed being on the European roads!
As an expat in Brussels, I met a lot of people who were on short assignments for the EU or other agencies so I would spend a weekend in Madrid visiting friends or I'd drive to Stuttgart to visit old co-workers. I always felt that my travels had become more authentic when the purpose was to visit friends who were living there.
The quality of friends I made was amazing. I made friends from all over the world: Bolivia, Congo, New Zealand, China. I learned so much from all the lovely people I encountered. Last but not least, I met my husband in Brussels. Funny that I arrived to the city broken hearted and almost upon my departure, I met the love of my life.
What do you wish you knew before you moved?
I would say I wish I spoke more French or Dutch before arrival but then again, I met some of my best friends through French class! In fact, I think the beauty of moving abroad is the fear of the unknown and being open to new experiences. I think that if I would've been savvier, perhaps I would've missed out on some of the experiences I had.
Any favorite restaurants/events/sites that you'd like to recommend? Tell us what made them great!
Place du Chatelain on Wednesdays: This local square has a afternoon farmer's market and afterwards you can stay for a drink at one of the many bars and restaurants which surround the area. Actually, I met my husband there!
Great restaurants include:
The Gramm: On my last trip to Brussels I discovered this new restaurant on Rue du Flandre. The chef is Japanese-French and brings that style to his cuisine.
Winehouse Osteria: My friend Pietro owns this tiny restaurant near Place St Gery. Be sure to make a reservation. It gets booked pretty fast!
For Belgian classics, I love Volle Gas at Place Fernand Cocq.
You'll find the best pastries at Gaudron at Place Brugmann. It's very far away from the tourist center but it's worth spending the morning or afternoon in this neighborhood.
For long runs, I love running at Bois de la Cambre park. I like going on short runs at L'etang d'Ixelles.
Saturday is a great time to go to Place Saint Catherine. There is a mojito truck in front of the church. Enough said!
Living in Brussels: The Real Deal with Jessica van Dop DeJesus.
Are there any tips you'd give someone else considering a similar move?
Be open and receptive. I dealt with a lot of naysayers. I was at the peak of my career and people though I was crazy for leaving my active duty post with my steady paycheck and guaranteed pension. Taking a year off for school was financially hard, given the fact I was 28 and had been working for five years and was accustomed to a certain lifestyle. In many ways, it was like starting over again.
Maybe it is my military background but it was very important to me to have an objective in regards to my move. To be in graduate school gave me a purpose. It also opened a lot of doors both personally and professionally for me.
Be part of a network! InterNations is a great way to meet other expats. Join a club, take language classes, or volunteer.
Is there anything that women specifically should know before they move to your destination?
Security is key! Register with your country's embassy and get to know some of the people who work there. In case of an emergency, you can be accounted for and you can be evacuated in case of a natural disaster. Research the security situation with the Embassy's Security Officer or website. Unfortunately, Brussels has a lot of petty theft. Make sure to be alert at all times. Then again, that's also applicable in any big city!