My Wanderlusty Life with Blogger Ashley Smith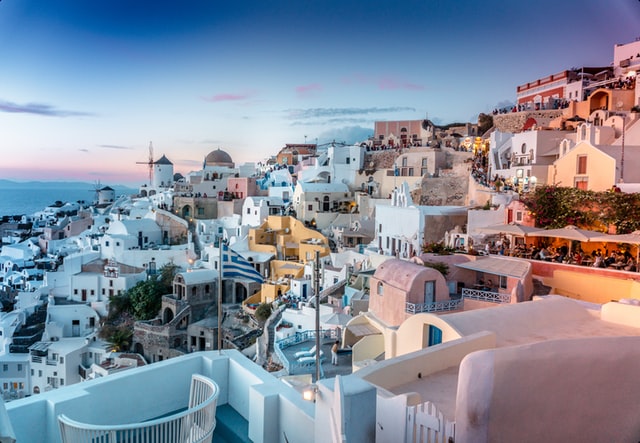 Ashley Smith shares why she went forward with My Wanderlusty Life despite all of the "hatin'" and why she encourages you to do so, too!
Tell us about yourself! What do you do when you're not traveling the world? Where are you from? Where do you currently live?
Hi, I'm Ashley. And I'm a travelholic. When I'm not getting my fix, I'm writing about it at My Wanderlusty Life. Unlike a lot of travel bloggers, I work a full-time job at a building that I drive to, I volunteer at a homeless shelter for cats, and I write "freelancelingly." I also make up words. I'm originally from Memphis, Tennessee but currently based in Boston where I eat lobster rolls and shovel snow all the live long day.
What first inspired you to start your blog? Since then, which destinations have you covered?
I had been writing since childhood and considering blogging for a while but wasn't sure what to focus on. Traveling has been a driving force in my life for years and I finally came up with a brilliant idea: "I know… I'll start a blog and write about all of the places I travel! I bet no one has done that before!" Obviously I was wrong but that didn't sway my decision one iota.
In my first year of blogging, I have covered Taiwan, Venezuela, Germany, Italy, Switzerland, Iceland, Spain, Czech Republic, Canada, and the United States, and I have some great destinations and features planned for the upcoming year.
What is the main purpose of your blog? Is there a message that you're trying to convey to your readers?
The main purpose of my blog is to share my personal experiences traveling the world on a time budget. I have a full-time job among many other time constraints with only 10 days allotted for vacation time each year. I want to show readers that it is possible to travel the world with such little time and miss out on nothing. Stop making excuses, people!
My Wanderlusty Life with Blogger Ashley Smith.
What gets you into the writing mode?
Well… I'm always in writing mode. Always. I'll watch a TV show and critique the script, coming up with better/funnier lines and dialogue. I read books religiously, and I'm constantly making mental notes of ideas, story structure, and descriptive methods. The notepad app in my cell is bursting with random thoughts I have throughout the day that I don't want to forget!
What are some exciting partnerships, connections, or opportunities that have come out of your blog?
I'm not going to lie, I think they're all fantastic. Travel blogging and partnering with companies/brands/etc. in an effort to encourage others to travel is kind of the dream, am I right? Forming friendships with other bloggers is a great bonus as well. One of my best friends now is a travel blogger who just so happens to live in Boston. I made a simple comment on one of her blog posts and soon we'll be working on our first collaborative trip!
Is your blog a business? If so, what are some of the ways that you monetize it?
If you can make a living off of $1.18, then yes, my blog is a business. And if you can, share your secrets! At some point, maybe, my blog will be a significant source of income but for now it's simply (not at all simple) my pet project. It's where I get to write, show off pretty pictures, and make people laugh until they piss themselves.
What advice would you give to other women who are interested in launching a travel blog?
Ignore everyone. If I had known just how many travel blogs existed before I had my "brilliant idea" would I still have gone through with it? Yes. But not everyone can say that. There's a lot of hatin' out there: there are too many travel blogs, you're selling out, you can't make money doing that, blogs are stupid, you can't travel if you're going to have children and you're going to have children, right? And the most popular, you're fat. Ignore them all! Write what you want to write, pitch who you want to pitch, and don't allow yourself to feel pressured or shamed into anything. The beauty of blogging is that it's all yours.
Photo for My Wanderlusty Life with Blogger Ashley Smith by Unsplash.