The Overpacked Suitcase with Blogger Annie Pryatel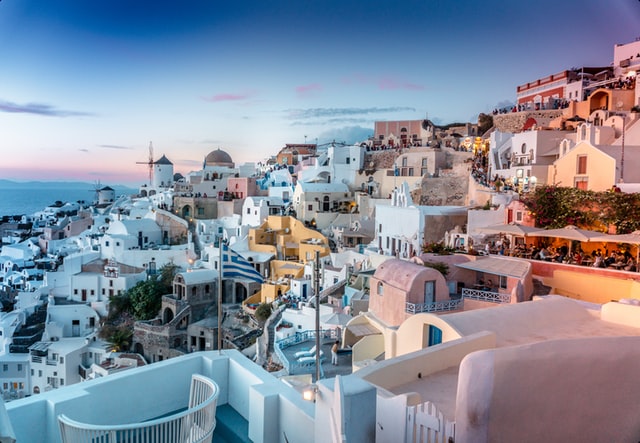 On The Overpacked Suitcase, Annie Pryatel shares stories about her travels, Airbnb reviews, and more!
The Overpacked Suitcase with Blogger Annie Pryatel
Tell us about yourself! What do you do when you're not traveling the world? Where are you from? Where do you currently live?
When I'm not traveling, I work as a brand strategist in Cincinnati, Ohio. Being a brand strategist means I get to understand consumers as people and use my findings to tell great brand stories. I'm also a go-to person for many of my friends' and family's travel plans. Need advice on where to go? I've got you covered!
Who has the cheapest flights to Milan? Let me tell you! You'll also find me brainstorming new ideas (Free Ideas And Insights), meeting with new people in the advertising industry to learn more about my field of work, and spending time with my cat, Lincoln, who unfortunately does not like traveling (he's a homebody).
What first inspired you to start your blog? Since then, which destinations have you covered?
I've always enjoyed writing and traveling, but I never imagined I could combine both into a passion project. My first trip out of the country inspired me to start my blog, The Overpacked Suitcase. I traveled to Venice, Rome and Florence. I took lots of videos and pictures of everyday life rather than monuments and famous places.
In Rome, I stayed with a wonderful couple who owned am Airbnb bed and breakfast. We had nightly conversations about the world and culture and how we were so different, yet so the same. This inspired me to start writing about all the valuable lessons I learn and people I meet when I travel. I sprinkle in travel product and Airbnb reviews too!
The Overpacked Suitcase with Blogger Annie Pryatel.
What is the main purpose of your blog? Is there a message that you're trying to convey to your readers?
I want to inspire travelers to meet people when they travel. Visiting a monument or eating a delicious meal will create great memories, but learning a valuable lesson from a stranger when you travel will create unforgettable memories. Traveling has made me realize that the world is small!
We may all be divided by country and state borders, laws, war, and culture, but we are all humans with similar minds and hearts. We're more alike than we are different! I like to think that I'm more of a travel journalist than a blogger, helping to share the stories of all the people I meet on my trips. If I can bring the world a little closer together through my writings, then I'd say my blog has fulfilled its purpose!
What gets you into the writing mode?
Being in the moment. I started writing many of my blog post drafts when I was in the moment of the story. I use my phone to jot down my notes and thoughts.
Talking to strangers. You can learn so much from a stranger. I've had wonderful conversations with people on my travels. Sometimes we don't even exchange names. We just exchange thoughts and stories and you can just feel a human connection. It's inspiring.
Music. I enjoy listening to Spotify's viral playlists from other countries. I feel like I'm teleporting to a new culture.
What are some exciting partnerships, connections, or opportunities that have come out of your blog?
I was featured in a Mashable article about traveling with friends, which was very exciting. I'm trying to build my presence in the travel blogger community as well. My blog is pretty new, so I have had any partnerships come through yet.
Is your blog a business? If so, what are some of the ways that you monetize it?
I wouldn't consider my blog a business right now, but someday I'd love to make it a business so I can travel full time and continue to write. It's really important for me to find ways to connect with the world through my writing and if that turns into a business opportunity then great! If not, I'll still continue to write.
The Overpacked Suitcase with Blogger Annie Pryatel
What advice would you give to other women who are interested in launching a travel blog?
Just start. Don't worry about the angle at first. Just write and write and write whatever is in your heart! Eventually, you'll be able to determine which content is gaining traction with the community and which content is too much like other blogs. Write from your perspective and you're sure to find someone who will read your writings. Be bold! Put yourself out there. Be prepared for people to judge your content, but don't let it hold you back. Write about what you love and you'll find someone to love it too!
Photo for The Overpacked Suitcase with Blogger Annie Pryatel by Unsplash.