How to Make Bolder Travel Choices: The Real Deal with Janice Holly Booth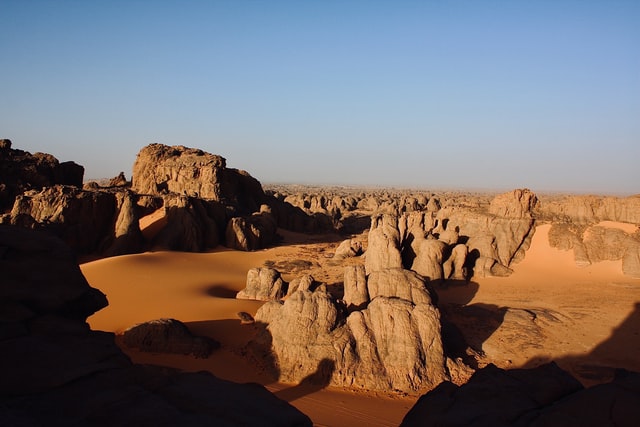 Blogger Janice Holly Booth shares her thoughts on why it's important for people to let fear push them to transform.
Tell us about yourself! What do you do when you're not traveling the world? Where are you from? Where do you currently live?
When I'm not out having adventures, I'm a freelance writer and a motivational speaker on the topics of overcoming fear and becoming ever more brave versions of ourselves. Originally from British Columbia, I've also lived in New York State; Bellagio, Italy; and I currently reside near Charlotte, North Carolina. I live inside my mind a lot too, always plotting the next excursion.
What first inspired you to start your blog? Since then, which destinations have you covered?
I started writing my travel blog when National Geographic published my travel memoir called, Only Pack What You Can Carry. The blog was part of the marketing push, but it really grew from there when I discovered that readers were hungry for insight and advice on how to become bolder in their travel choices.
My blog has covered not just destinations of place, like the American Southwest, Italy, South Africa, Canada, the Caribbean and more, but destinations of mind, and how to push into and past the places that scare us.
What is the main purpose of your blog? Is there a message that you're trying to convey to your readers?
One thing that unites all human beings is that at one time or another, we will all experience fear, especially when we venture out of the place we're comfortable to try something new and risky. It's a normal response and has tremendous potential to transform us. I want readers to know that it's OK to feel fear and doubt and discomfort; in fact, it's those very sensations that let us know that we are alive, present, and human.
And taking action despite the discomfort that fear brings means we can choose to act courageously and become braver with each new experience. Plus, our lives become a lot more interesting, and who doesn't want that?
What gets you into the writing mode?
I've learned that the best way for me to capture the experience — whatever that may be — is to write about it at the end of each day, not later when I will probably have forgotten some of the subtle nuances. So I find a quiet place, get comfortable, and start writing. Always with a pen, and on paper, never a laptop. Writing feels more immediate and intimate when I'm turning a blank page into a scribble of text.
What are some exciting partnerships, connections, or opportunities that have come out of your blog?
I became a regular guest on Sirius XM radio, have been featured in numerous national publications, was quoted by USA Today as an expert on solo travel for women, and I was invited to Italy for a month to tour and speak on the joys and opportunities of solo travel, to name a few.
Is your blog a business? If so, what are some of the ways that you monetize it?
The blog supports the writing and speaking aspects of my work; currently it is not monetized.
What advice would you give to other women who are interested in launching a travel blog?
Finding the right frequency of output is important — readers don't want to hear from you every day, but they need to hear from you enough that they remember who you are. Make sure you aren't just writing to write — if people are going to give up their precious time to read your blog, you should be adding value to their lives, even if it's just in the form of a good laugh.
Photo for How to Make Bolder Travel Choices: The Real Deal with Janice Holly Booth by Unsplash.