Launching Adios Adventure Travel: A Conversation with Jacquie Whitt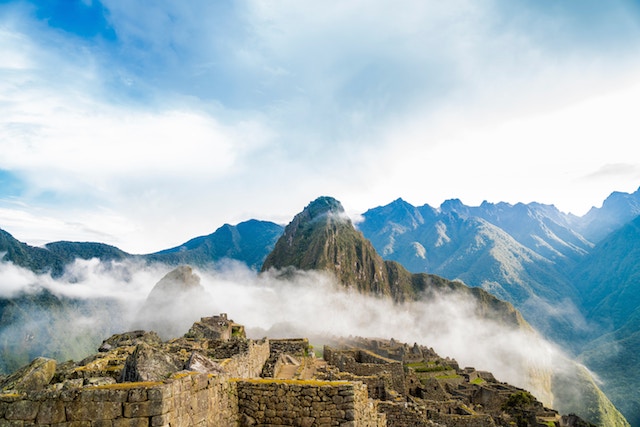 I love coming across women entrepreneurs who have catapulted their love of travel into a business. So, I was thrilled to connect with Jacquie Whitt, whose sense of adventure and can-do spirit led her to fall into the tourism industry. After slowly building Adios Adventure Travel with her Peru-based business partner, Jacquie now runs tours throughout South America.
Launching Adios Adventure Travel: A Conversation with Jacquie Whitt
What made you decide to start Adios Adventure Travel?
Well, I definitely haven't had a typical career path. But I think there's always been a sense of adventure in the way I live my life and the way I traveled. When I was 17, I went to Russia with the Girl Scouts. The Cold War was still going on at the time and that was exciting to me. I was able to get underneath the veil of tourism. I also biked and trained around Europe, and then I met my husband in a youth hostel in Oxford, England. We've been married for 28 years, and we have two kids now.
When my older son was in high school, I worked in a private school as an admissions director and I asked the principal, "Can I take the kids on a trip?" He said yes, probably thinking that I'd take them to Europe, but instead I took them to South America. It was my first trip there and it was the scariest thing I've done. But it was also the most rewarding and life-changing experience.
I think there's always been a sense of adventure in the way I live my life and the way I traveled.
We arrived in Cusco and there were a lot of boys on the trip, who were always nibbling at me. Then our guide, Vidal, swooped in and took over and redirected all of the questions to him. So, we had an amazing trip! I returned seven months later with a group of women and hiked the Inca Trail, and I also kept taking students each year. Then Vidal asked me if I'd be interested in opening an office in Peru, and I said yes.
Wow! So, did you quit your other job?
I slowly weaned myself off of the job. Don't walk away from your paycheck. I worked on the tour company during nights and weekends, and then I started working part-time at the school. Now I work as a consultant for the school's international programs, setting up visas for international students coming to the country and taking kids to South America–the Galapagos, the Amazon, Peru, and Lake Titicaca, and on service projects.
How did you spread the word about Adios Adventure Travel?
In the beginning, it was all word of mouth. People heard about Vidal's amazing trips. Also, I do a very in depth preparation for people. It's very important to give as much handholding as people need, and I'm very patient. People need to feel comfortable when choosing a tour company.
And I know that once they're in South America, Vidal will do everything possible to work around strikes, sickness, hotel problems–everything. I don't have to worry at all once they're with him. We also have partners in Ecuador and Bolivia, and they're the same way.
I also started a blog and then social media, so slowly over time we got more people. I don't do much advertising except for the occasional ad in Sierra Club Magazine, which I don't think is very productive. We try to optimize our website so that it's up-to-date and easy to navigate. That way, when people find it, they have confidence in us. It also helps that we have an office in the U.S. We have a great webmaster–my son. He got his masters in business marketing. Of course, that was just lucky.
What sets your tour company apart from others?
Most operators that organize trips in South America subcontract to other companies that are based there. So, their company's brand is in the hands of a third part company. In our case, Vidal, my partner, has equity in the company, so we're 50/50, and he has vested interested in the success of the company. We're also putting money in the country [we're traveling to], working with local resources, and building the local economy.
How many times per year do you travel to South America?
Last year, I traveled there five times, and each time, I go for about two weeks. In March, we're planning to break into Chile, so I'm going down for more than two weeks to meet with our partners and check out the lay of the land. We'll also be setting up trips that combine traveling to Chile with Peru, Bolivia and Ecuador. Now, more and more people are combining destinations in their travels, and we're able to figure out the most seamless way to make that happen.
Everyday just running the company is an adventure.
What are some of the biggest challenges you've faced in your business?
Problem solving. I'm standing on two canoes, with one foot in each canoe–one in South America and one in the US, each one moving independently. I need to maintain the balance when strikes happen or policies change. For example, in Bolivia, we can't transfer money to a bank because it's so corrupt there. So, we had our guide in Bolivia come to Cusco to get the money and then bring it back with him to Bolivia!
Everyday just running the company is an adventure. I'm not a sedentary kind of girl, so it's exciting and thrilling to work around these obstacles.
Launching Adios Adventure Travel: A Conversation with Jacquie Whitt
Related Reading
A Conversation with 'My Life's A Movie' Founder Alyssa Ramos
Have you traveled to South America? What were your impressions? Email us at [email protected]pinkpangea.com for information about sharing your experience and advice with the Pink Pangea community. We can't wait to hear from you.
Launching Adios Adventure Travel: A Conversation with Jacquie Whitt photo credit: unsplash.com