What It's Like To Live In China: In Conversation With Kimberly Parker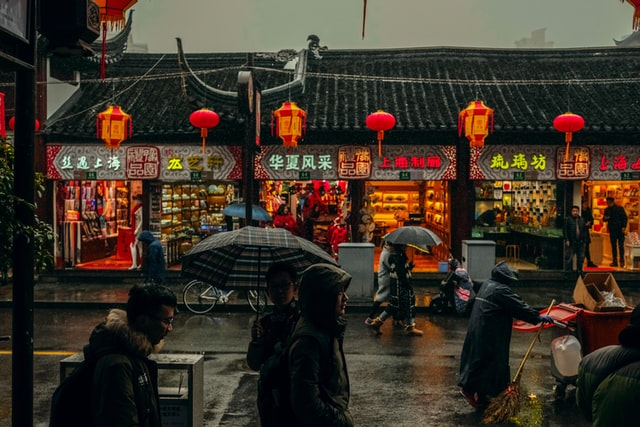 Kimberly Parker shares her experiences of living in China and teaching English for one year. Here's a glimpse of what it's like to live in China.
Tell us about yourself! What do you do when you're not traveling the world? Where are you from? Where do you currently live?
I pride myself on being an everyday woman. I enjoy being of service to others and love the simplicity of life. I was born and raised in Atlantic City, New Jersey, but have lived in the Washington, D.C. area since 1989. Currently, I reside in the beautiful state of Maryland with my husband, children, and father.
Since 2005, I have written and published 15 books. Along the way, I have helped 83 people between the ages of 6—83 realize their dream of becoming published authors. My latest book, Vocabulize: How to Maximize Your Vocabulary at Any Age, will be released in spring 2016.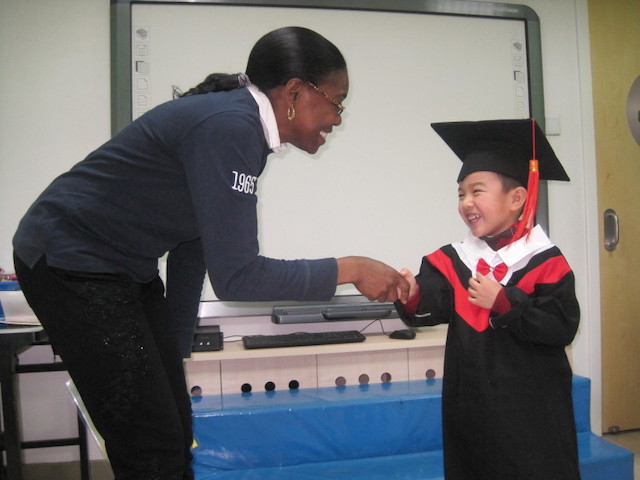 I earned my degree in Management Studies from the University of Maryland University College and hold TEFL, grammar, and TKT certifications.
I am English Language Arts Teacher and an English as a Second Language adjunct college professor. Additionally, I provide educational support to the home-schooled community as well as to individual clients and corporations. I also facilitate workshops and serve as a speaker for numerous events.
What made you decide to move abroad? How long did you live there for? Tell us about how you spent your time in your new destination — whether you worked, studied, traveled, or did something else.
Most people find it challenging to fathom my story. How I ended up in China is most unusual but is one hundred per cent true. I didn't choose China. China chose me in the most unusual manner I've ever experienced in my life! As you read these truths, I have but one request: have an open mind! I promise you may not understand, but, then again, who truly understands the workings of God?
It began as any other morning in January 2013. I woke a wee bit before the roosters, desiring to meditate and journal in my closet. Amidst my clothes, shoes, and purses, I find such serenity in that small space. I did not jump out of bed right away. I decided, instead, to stare into pure darkness while enjoying the familiar tune of my husband's snoring. Such sweet music to my ears!
I was preparing to get up and out the bed and with sheer spontaneity I said, "I want to teach children English in China." My stomach flipped and my eyes widened. What? Where did that come from? Although I was surprised by my utterance, the feelings attached to those words were very real and indescribable at best. Where did that come from?
It was clear this vision was not from me. Prior to that, my only affinity with China was my love of Bruce Lee, my admiration of Connie Chung and Jackie Chan, and my marveling at China's splendid job of hosting the 2008 Olympics. I was not following any current events, celebrities, or programs on CCTV. I did not celebrate any Chinese holidays in America and I rarely ate at Chinese restaurants. Indeed, there was no connection between China and Kimberly. However, I knew God was trying to tell me something that morning, so I took massive action.
I lived in China a total of 372 days. While there, I taught English as a second language for a world-renowned language center in Zhenjiang, Jiangsu. I was hired as an entry-level foreign teacher and advanced to senior teacher within five months. I had the pleasure of traveling to Beijing three times where I took in the breathtaking wonder of The Great Wall. I also visited Tiananmen Square, The Forbidden City, the famous Jade Factory, the Silk Factory, Shanghai, Hong Kong, Nanjing, Hangzhou, Schenzhen, and other smaller cities.
What were some of the biggest challenges you experienced while living abroad? What were some of the greatest highlights?
The biggest challenge for me was learning the language. Although I was immersed, my ability to grasp the tones was very hard. Learning a new language consists of four means: listening, speaking, reading, and writing. Of the four, reading Chinese characters was the easiest. I'm visual learner so I'm not surprised.
Listening was the most difficult. Another challenge was breathing fresh air daily. I wore a mask; the pollution was terrible. I even ended up in the emergency room once from the effects of the pollution. My head ached, my chest was filled with mucus, and I had a slight fever. After being prescribed antibiotics, I recovered well and never left home without my mask.
The greatest highlights for me were having my daughter move in with me from January to June 2014, having my 16-year-old son visit for a month in July, and then having my 13-year-old son and husband visit and help me pack for home in December. My desire was to get them all to the Great Wall and I did!
Another highlight was being embraced by practically every person I met.
Another highlight was being embraced by practically every person I met. My students, their families, my colleagues, and even strangers were simply amazing. The parents and grandparents of my students took great care of me. One parent even sent her private driver to transport me to the airport whenever I traveled.
Another highlight was getting promoted to senior teacher within five months. As a foreigner, I did not encounter any glass ceilings in China. If you work hard and show strong dedication and commitment, you'll advance!
What do you wish you knew before you moved?
I wish I had learned more to the language before going. I have no doubt that would have helped me tremendously. I also wish I had packed less clothes and more food. The people of China live a very practical life. I wore a suit perhaps twice the entire time I was there.
The food choices are quite different than what I was accustomed to. Often, I had to shop the international aisle at stores. The prices were extremely high! A box of Cheerios ran close to $5 and S.O.S. pads were hard to find. I knew if I had to buy imported goods, it was going to cost me plenty.
Any favorite restaurants/events/sites that you'd like to recommend? Tell us what made them great!
Climbing and walking along the Great Wall was definitely the highlight of my time there! It's one of the Seven Wonders of the World! Going to China and not getting to the Great Wall would be a wasted trip.
What It's Like To Live in China: In Conversation with Kimberly Parker.
Are there any tips you'd give someone else considering a similar move?
1. Learn as much of the language as possible
2. Pack clothing items you truly need
3. Fill at least one suitcase with all the foods and snacks you enjoy
4. Work hard and have fun!
Is there anything that women specifically should know before they move to your destination?
Yes! Be sure to pack all your favorite personal toiletries. I paid a premium for name brand soap, scrubs, and sanitary products. Also, be prepared to adjust your diet extensively. I learned rather early that food stating it contained chicken could be made with pigeon. In fact, I saw a pigeon go from the cage to the cutting board.
Keep in mind as well that China is heavily populated. You'll certainly have to exert yourself now and again. Getting on the bus or train can be a shoving match. Shove back!
Live in China: The Real Deal with Kimberly Parker photo credits by Kimberly Parker and Unsplash.