Pack the Passports with Blogger Sheri Graciano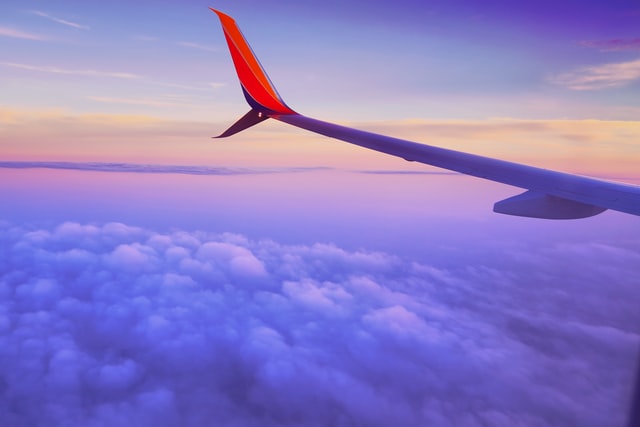 On Pack the Passports, Sheri Graciano seeks to inspire women over 40 to travel, showing them that it's never too late to start.
Tell us about yourself! What do you do when you're not traveling the world? Where are you from? Where do you currently live?
My name is Sheri Graciano and I am a born and raised Northern Californian currently living in the state's capital, Sacramento. I have two kids, ages 7 and 11, and love spending time with my family exploring our beautiful state.
When I'm not traveling, I spend my days working for the Sacramento Convention & Visitors Bureau. Though my job function is human resources, I am blessed to work for an organization that allows me to contribute to our blogs, assist with marketing efforts and be an overall ambassador for our great city. Travel and tourism is an incredibly fun industry!
What first inspired you to start your blog? Since then, which destinations have you covered?
I began my first travel blog in 2010 when my family and I decided to spend a month exploring Northern Italy. The purpose of the blog was to not only document our experiences for our then young children, but also to keep family and friends abreast of what we were doing. I continued the blog when we spent three weeks in Spain the following year, and again in Italy in 2013.
The positive feedback I received from family and friends inspired me to start a blog to share with the rest of the world, which I did just four weeks ago! Though Pack the Passports is only four weeks old, I have already posted four articles about travel planning and one about exploring the Northern California caverns. I plan to share our travel experiences from 2010-2013 as well as additional Northern California adventures.
What is the main purpose of your blog? Is there a message that you're trying to convey to your readers?
I strive to inspire women that it's never too late to follow your dream. I am 49 years old and was not bitten by the travel bug until just five years ago. For some reason, Americans are more hesitant to pack up their families and explore the world. I often hear things like "my kids are too young, they'll never remember the trip, it's a waste of my money." I aim to write in such a way that shows the naysayers that not only are all of those things untrue, but that the rewards of traveling with your children are many.
Additionally, so many of today's travel blogs are written by young people who are not currently staring retirement in the face, and who do not have children they are trying to raise. While their stories are inspiring, I found that I would often read them with regret. Specifically, regret that I had not taken the time when I was younger and more "free" to explore our planet. It is for that reason as well that I decided to start my blog – I want to show women that it is absolutely never too late!
What gets you into the writing mode?
Perhaps it's because I'm new at this, but my mind is constantly thinking about new and different angles to write about when it comes to topics that have been covered by many others. I will start five or six posts at once and write down keywords or thoughts on each post before spending the time to develop them further. A great cup of coffee and French music playing in the background always gets me motivated to write!
What are some exciting partnerships, connections, or opportunities that have come out of your blog?
As I mentioned, I am only four weeks old so I have yet to develop many partnerships or connections. I have joined a few travel writing groups and have connected with others that way. I was selected to work on a collaborative post about relationships and travel, and I am currently writing a collaborative post with five other travel bloggers about travel fears.
Is your blog a business? If so, what are some of the ways that you monetize it?
I started Pack the Passports with the plan of making it a business. I am in the process of building a following so that I can then reach out to potential sponsors and research ways to monetize it. My goal is to monetize it within 18 months.
What advice would you give to other women who are interested in launching a travel blog?
Do it! The travel blogging community is amazing and helpful. I have found so much inspiration and advice by participating in a variety of online travel writing groups. You may also be surprised at how your friends and family will step up to help out. I have a friend who helped me with the website itself and has asked for nothing in return but for a nice dinner!
Photo for Pack the Passports with Blogger Sheri Graciano by Unsplash.