The Ramble with Gigi Griffis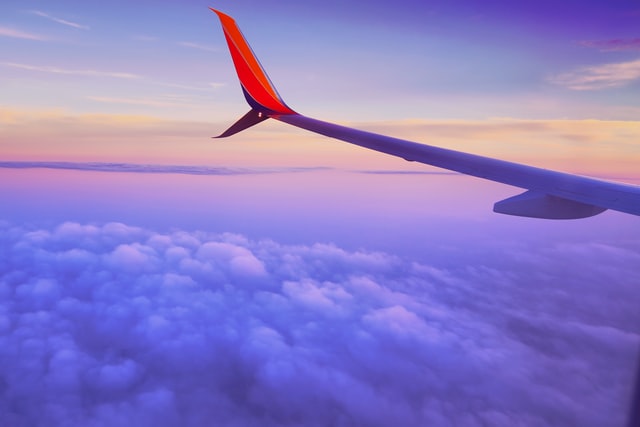 On the Ramble, Gigi Griffis provides useful travel information and shows that living an unconventional life is possible.
Tell us about yourself! What do you do when you're not traveling the world? Where are you from? Where do you currently live?
Hey there! I'm Gigi. I'm a travel writer and guidebook architect who left the US 3.5 years ago to travel the world full-time with my freelance business and my small dog. Before all that, I grew up in Virginia, went to college in Pennsylvania, and spent most of my adult years in Denver, Colorado. And I currently live nowhere and everywhere. In the past six months, I've hung my hat in Switzerland, Slovenia, France, the Netherlands, the USA, and now Colombia.
What first inspired you to start your blog? Since then, which destinations have you covered?
I've been blogging for about 15 years and I started simply because I love to write and I love to explore new ideas. Then, about four years ago, when I decided to travel full-time, I took my blog, The Ramble, which had been about a little bit of everything over the years, and made it into a travel blog.
Since then, I've been to Scotland, England, Belgium, Germany, Switzerland, Spain, Italy, Croatia, Slovenia, Austria, the Netherlands, Malta, Mexico, Colombia, San Diego, Harrisburg, Asheville, Austin, and Breckenridge.
What is the main purpose of your blog? Is there a message that you're trying to convey to your readers?
I think there are really two purposes for me: First, to give useful information. This is why I share real budgets for my living expenses in places like Paris and the Italian countryside. It's why I started my new "Going to the Doctor Abroad" series–a series of interviews with expats about how healthcare is different in their new country. And it's why I do my "Ask a Local" series and my 100 Locals guidebooks…to give people insider information on the places they want to travel.
Second, I'm trying to show people that living an unconventional life isn't impossible, even if you have a lot of hurdles to get over. I travel with my dog. I travel with my business. I travel despite being diagnosed with depression and anxiety. And I want people to feel like A. they aren't alone in their struggles and B. they are capable of more than they thought. If you want to travel, don't let dogs or kids or anxieties hold you back.
What gets you into the writing mode?
Well, I am a full-time writer, writing for magazines, books, online publications, websites, and blogs, so I'm pretty much always writing, whatever my mood or inspiration level may be. If I want to do something particularly personal or creative, though, my main trick is to read something really great. Sometimes this means browsing stories on Narrative.ly or in my RSS feed. Sometimes it means picking up a great book. But after an hour or two of reading, I often feel inspired to put something of my own down on paper.
What are some exciting partnerships, connections, or opportunities that have come out of your blog?
I think the most exciting thing that came from the blog is simply an idea. I decided to start a blog series called Ask a Local in which I'd interview a local about their town–where to eat, what to try, where to hike, how to fit in…And the first interview, for Verona, Italy, blew me away.
It made me immediately want to go back to Verona and try everything my friend recommended. When that happened, I knew this idea was more than just a blog series, and so I started the new guidebook series 100 Locals. In the books, I interview 100 locals per country about their town/city/region. I've published six guides now and they've been doing well, especially for self-published books.
I've also had opportunities for free hotel stays, tours, etc., but for me finding that idea and turning it into a book series is the most valuable opportunity my blog has provided.
Is your blog a business? If so, what are some of the ways that you monetize it?
The blog is sort of business-adjacent. I use it to sell my guidebooks. I do a little bit of affiliate sales for products I love. And some of my readers are kind enough to donate to keep things going. But I don't do any sponsored posts or advertisements and so the blog itself doesn't really make money.
What advice would you give to other women who are interested in launching a travel blog?
If you love to write, if you want to keep up with friends and family back home, if you want a chance to test your creative ideas on the world and/or build an audience for something you want to create, just go for it. You can start a blog without any tech skills or experience. Just sign up for a WordPress blog and start writing.
If, however, your goal is to make tons of money on your blog, I'd advise you to find another way. I know so many fantastic bloggers and even some big names and almost every single one of them makes their living off of something else–leading tours, writing books, consulting, marketing, freelance writing. Don't expect the blog to be your money-maker. Instead, do it for the joy of it or do it to bring another idea into the world.