A Philippines Trip: The Real Deal Rima Desai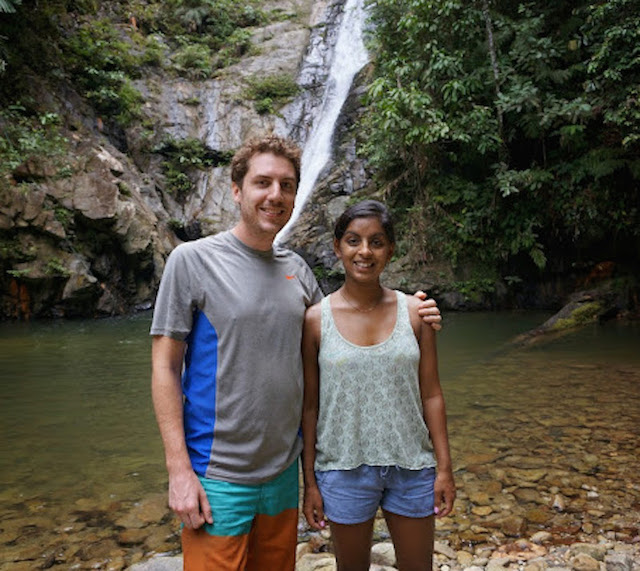 Tell us about yourself! What do you do when you're not traveling the world? Where do you live? What made you decide to go to your most recent destination?
When I'm not traveling the world, I am working as a data analyst at a nonprofit in New York City. I also started a travel blog, An Endless Holiday, which is currently just an Instagram (@anendlessholiday), but will be launching the blog in January. I recently moved from Brooklyn, NY to Beacon, NY to be closer to the things I love, like camping, hiking, etc. I traveled to the Philippines because I had never been there and it was on the way home from India, which was the third stop on my world tour of 2015.
How long did you go for? How did you spend your time?
My complete journey was six weeks long. My boyfriend, Jeff and I traveled to Iceland, Sweden, Germany, India, Philippines, and Japan. We spent most of our time walking around and exploring the cities we were in. We were in the Philippines for a total of 10 days, where we met six of our closest friends. I was so happy to spend the majority of that time on a secluded island where we could truly enjoy the environment around us. We spent a lot of our time outdoors, kayaking, paddle boarding, hiking through the rainforest, island hopping, and more.
What were your most memorable experiences? What were the biggest disappointments?
The most memorable experiences were the ones where we had no idea what to expect. We went island hopping on the most beautiful tiny islands, we would spend the day walking around and gathering shells and soaking in the sun. Our hike though the rainforest brought us to a secluded waterfall where we swam and had lunch. I think some of our biggest disappointments came when it was time to eat. We would have spent the entire day playing outside and we'd go to a restaurant and have to wait almost two hours for our food to be served as we had such a large group (eight people). We managed by playing games and bringing snacks.
What do you wish you knew before you went?
I wish I knew it was going to be a three-hour journey from the airport to our rental house. I would have booked an earlier flight so we weren't traveling at night. I would have also brought more cash with me; towards the end of our stay at the rental house, we were all pooling our money together as there was no ATM in our little village.
Any favorite restaurants/hotels/hostels/sites you'd like to recommend? Tell us what made them great!
In Port Barton, I highly recommend staying at Villa Marguerita. They have the friendliest staff and the most beautiful property with the BEST food on that part of the island. They are centrally located and will make sure that you get the catch of the day for dinner! We had tried other restaurants on the island but none had better food than our own house.
Is there anything that women specifically should know before they travel to your destination?
I think it's important for any woman traveling to just be aware of your surroundings. We were in a group, so there weren't a lot of safety concerns. However, if you find that you are by yourself, be aware and make sure you have an exit plan if things get sketchy.