Suite & Savory with Blogger Tracy Memoli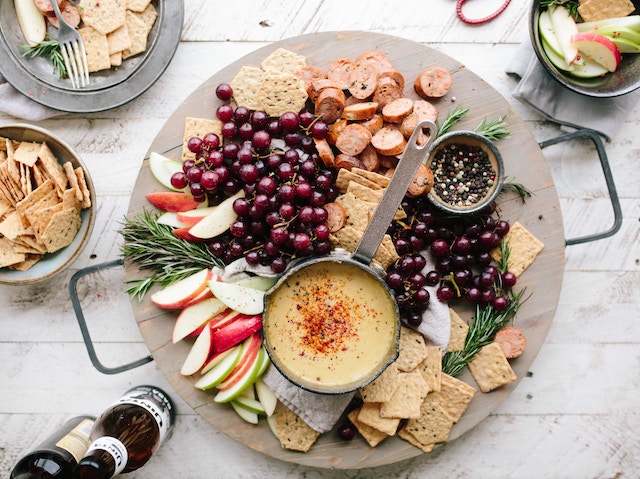 Blogger Tracy Memoli shares her travels with her travel blog, Suite & Savory.
Tell us about yourself! What do you do when you're not traveling the world? Where are you from? Where do you currently live?
Currently, I'm a freelance writer living in New York City and recently published my first novel, White Collar Slavery. My luxury food and travel blog is Suite & Savory. I have appeared on the Dr. Oz show and have been quoted in U.S. News & World Report, Yahoo! Finance, AOL and several other news outlets.
I graduated from of the University of North Florida with a degree in Communications. I began my career in Central Florida as a travel journalist and moved to New York City 11 years ago, where I became a publicist, managing campaigns for some of the biggest names in the hospitality & leisure industry.
What first inspired you to start your blog? Since then, which destinations have you covered?
It was after a trip last year to Europe that I was inspired to start writing. Not speaking the native language of the countries I visited, I observed that even though we may speak different languages and hail from different parts of the world, when it comes to travel and food, we all speak the same language.
I wanted to create a space where I could share my experiences of travel and food so I launched Suite & Savory. Initially, I started my blog, sharing my recipes with friends and family. As my readership grew, I launched two video interview series: "Suite Dreams" and "Table for Two". "Suite Dreams" is where I travel to beautiful destinations and tour luxury resorts and hotels. "Table for Two" interview series is where I sit down with chefs and restaurateurs and discover what makes their restaurant unique.
Since launching Suite & Savory, some of my favorite destinations have been: Paris, Rome, Palm Beach and Miami. Up next is Key West, FL.
What is the main purpose of your blog? Is there a message that you're trying to convey to your readers?
Even though we may speak different languages and hail from different parts of the world, when it comes to travel and food, we all speak the same language. The goal of Suite & Savory is to teach my readers something new and by doing so, I hope to inspire them to try something new or travel to a new destination – to go outside of their comfort zone.
What gets you into the writing mode?
Certainly a great meal or a beautiful destination always inspires me to write. I also find inspiration in everyday life—things I see, hear, read or listen to.
Having a routine is important to me, so everyday I set aside a couple of hours to write, usually in the early morning before I start my day. Writing allows me to relive events and experiences in my life; describing those experiences through my writing is very cathartic. For me, being able to share my writing with the world is very rewarding.
What are some exciting partnerships, connections, or opportunities that have come out of your blog?
I started the blog as a creative outlet to share my writing and my recipes. The amount of people I've met through social media especially Instagram and Twitter has been astonishing, all of whom I would have never had the opportunity of connecting with. It really shows you how small the world is and how important and powerful technology is in our everyday lives – without it I wouldn't have been able to meet so many other like-minded and successful bloggers, travelers, foodies, entrepreneurs, writers, artists, designers, photographers and chefs.
What advice would you give to other women who are interested in launching a travel blog?
Start writing. My best advice is if you have the desire to start a travel blog just go for it. Just start writing about what motivates you. And this is true for any project that you are passionate about. We tend to over analyze our thoughts and let negative thoughts and self-doubt get in the way, which can cloud our judgment. The more you practice blocking out the negativity in your mind, the easier it becomes to stay on your path, focused on the positive – which will ultimately allow you to reach your maximum potential.
Don't stop writing. When you find it difficult, keep going. Perseverance is one of the most important traits when writing.
It's OK to take a break. If you find yourself stuck or experiencing writers block, I say to step away: take a walk, have a cup of coffee, have lunch—anything, just take a break then come back to the task at hand. You will find that welcoming short breaks, helps you keep going. Some of my best writing is not the first draft, but the second and third drafts.
There are no rules. I've found that there are a lot of articles out there that say in order to have a successful blog you need to post X times a week, X times a month. I've actually found that there are no set rules when it comes to blogging. You should write and post articles as much or as little as you feel comfortable with. I consider writing and blogging to be an art form. No one told Pablo Picasso you need to paint 3 new paintings in a week. Just do what feels right. I post as many as 2-3 articles in a week or as little as 1 article a week. It's all about finding what works for you and go with it.
Content is still king, rather make that queen. The most important thing on your blog is content. Pretty pictures help too, but it's the content and the voice of your blog. If you have an interesting narrative and a unique voice, your readers will be engaged and will tune in to what you have to say.
Photo for Suite & Savory with Blogger Tracy Memoli by Unsplash.