The Sophisticated Life with Blogger Nadeen White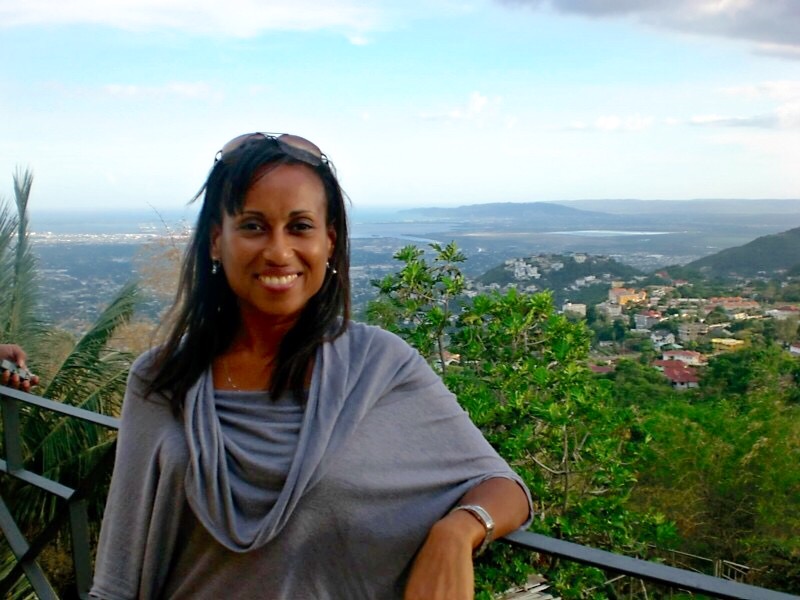 Today, blogger Nadeen White shares her experiences with her travel blog The Sophisticated Life. Here's a glimpse into our conversation.
Tell us about yourself! What do you do when you're not traveling the world? Where are you from? Where do you currently live?
I call myself a blogger by day and a physician by night! I am a pediatric hospitalist in Atlanta, Georgia. I am of Jamaican heritage so traveling there feels like home. When I am not traveling the world, I am organizing trips and gatherings for friends and family. My friends call me "The Mayor" since I enjoy getting like minded people together to enjoy life and explore all that our city and world has to offer.
What first inspired you to start your blog? Since then, which destinations have you covered?
I was first inspired to "Live. Travel. Share" when I realized that my friends and I do so many fabulous things! We love to travel around the world, appreciate great theater, dine at award winning restaurants, drink good wine and visit art museums. As a professional black woman with a passion for these finer things in life, I felt I had a unique perspective to share my experiences with others and inspire them to pursue all their passions as well. Between myself and friends, I have covered destinations worldwide including the United States, Europe, the Caribbean, UAE, South America, various cruises, the Mediterranean and Asia.
What is the main purpose of your blog? Is there a message that you're trying to convey to your readers?
The main purpose of my blog The Sophisticated Life is to encourage others to travel the world and experience the people, the food and the culture. I hope that by sharing my experiences with my readers that it will give them a true sense of a place and spark their interest in visiting. I also write travel guides in order to make their planning effortless.
What gets you into the writing mode?
Seeing or doing something that moves or touches my soul. I recently visited South Africa for the first time and I can't wait to share my experiences with my readers. I hope to convey the way this country moved me between the people, its history, its beauty and its culture.
What are some exciting partnerships, connections, or opportunities that have come out of your blog?
In the summer of 2014 I was featured on TravelChannel.com! I was one of the contributors for "Travel Channel's Best Summer Foods 2015". I was also featured on the "Man on the Lam" blog for having one of the Top 100 Travel Blog Posts of 2015 so far based on social media shares. My post was #36 and is "The Non-Gambler's Guide to Las Vegas". I won the best travel blog award for 2014 in the "Black WeBlog" annual awards. I have also been a contributor for the travel Travel Noire.
Is your blog a business? If so, what are some of the ways that you monetize it?
Yes, it is a LLC. I have ads from Mode Media on my site and participate in their Mode curator program. I also do sponsored posts on occasion and belong to the IZEA and Social Fabric Networks.
What advice would you give to other women who are interested in launching a travel blog?
Do it because you love it. Do not do it because you hope to make it your sole job or for the money. I think many people see the lives of professional travel bloggers or those turning their blogs into a full-time income, and think it is an easy process. Although it is possible, it takes time and a lot of work. In order to write consistently and make your blog successful, you first have to find something that you want to write about ALL the time. If you love to travel and love to talk about it and write about it and want to share your thoughts and ideas with the world then I say go for it!
Photo credit for The Sophisticated Life with Blogger Nadeen White by Nadeen White.