Great Castles of Britain: A Conversation with Marcia Hecker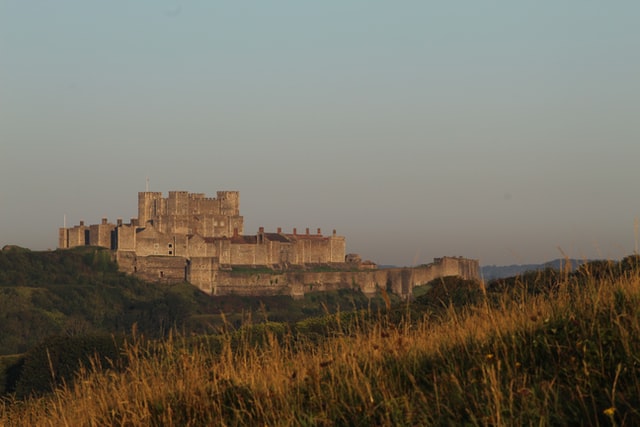 This month, we're interviewing women from all over the world and asking them about their experiences traveling to Britain. We had the privilege of speaking with Marcia Hecker about her experience traveling through Britain. Here's a glimpse into our conversation.
Tell us about yourself! What do you do when you're not traveling the world? Where are you from? Where do you currently live?
I'm a 10th-generation Jersey Girl, but have lived in St. Louis, Missouri for 29 years.
What kind of tour did you participate in? Where did you go? How did you spend your time?
Scholarly Sojourns offers tours for those of us who are eternal students—insatiably curious and eager to learn. I joined the "Great Castles of Britain" tour in October 2015. We visited 20 castles in England and Wales. Some were ruins, some were museums, some were still inhabited. The tour was conducted by a personable, knowledgeable, and articulate medieval historian who told great stories about each site.
What made you decide to participate in the tour?
Medieval history is a particular interest of mine and I happened to pick up a book about castles at the library one day. The book was long on photos but short on information, so I went online to learn more about some of the castles mentioned. I just happened across the Scholarly Sojourns website during a Google search, saw the castle tour, and immediately thought, "Oh, this would be the perfect vacation!"
The perfect vacation for me, that is—for my husband, not so much. So I left him at home.
What were the highlights of the tour? What disappointed you about the tour?
Berkeley Castle was a highlight. It's been inhabited by the same family for a thousand years and we were given a private tour by the heir to the estate. I had a lovely room in Eastbourne with a private balcony overlooking the sea. We had a picnic on the grounds of Arundel Castle and champagne at sunset in the gardens of Usk Castle. We went to Kenilworth and saw the magnificence created by John of Gaunt and we saw the dungeons at Warwick. I can't choose a highlight—it'd be like picking my favorite ride at Disneyland. (Okay, I actually hated the dungeon.)
My only disappointment was that I would have preferred not to change hotels so often.
What are some of the benefits of participating in a tour? What are some of the downsides? Would you participate in another tour?
I loved the fact the biggest decision I had to make on any given day was what to have for dinner. It left room in my head to absorb all the sights, impressions, and information I was presented with. And of course for solo travelers, group tours offer opportunities for fellowship and conversation.
I think a good tour operator can offer unique experiences that might otherwise not be available to a traveler. Our private tour of Berkeley Castle is one example. I would not hesitate to book another tour with Scholarly Sojourns. In fact, I'm looking forward to my next one. It might be "Uncovering Camelot," or "In the Footsteps of the Plantagenets."
That said, though, I have been on tours with other operators that have been disappointing. I have found the most enjoyable to be "special interest" tours rather than those designed for the general traveler: the groups are usually smaller and more congenial, and the amenities generally seem commensurate with the subject matter.
Photo credit for Great Castles of Britain: A Conversation with Marcia Hecker by Unsplash.