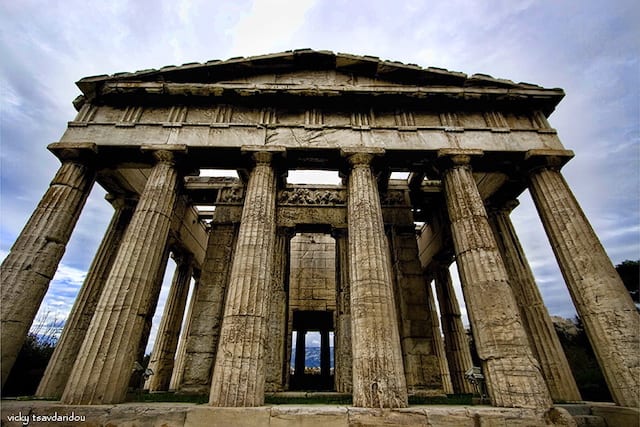 Free travel seems like a far-off dream for many of us, something reserved for prep-school alumni, Arctic explorers and multilingual journalists. But adventure doesn't have to be an unattainable fantasy. Try some of the following strategies to satisfy your wanderlust on a budget.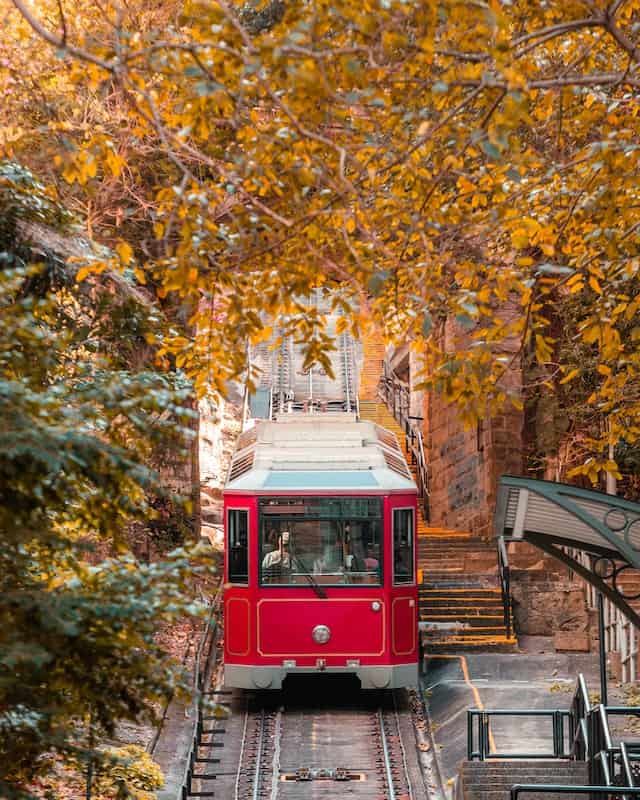 How to Travel for Free | Pink Pangea
Utilise your current job
Regardless of the industry, employees at the top of their game travel for conferences, keynote speeches, sales leads, etc. Become essential to your workplace and you are likely to be sent on choice assignments and for professional development opportunities. Don't forget to look at opportunities for work exchanges and transfers within your organization.
I am a magistra (Latin teacher) whose days could easily slip into routine. However, I specifically include the outer reaches of the Roman Empire and other underrepresented topics in my curriculum. This type of specialization is rare at the high school level, and it makes much of Europe and the Middle East prime locations for my professional development. A school-sponsored scholarship covered a trip to Jordan in 2012, a private scholarship provided a research trip to Turkey in 2013.
Before becoming a teacher I worked at a multinational medical equipment corporation. I once fielded a call from a Russian customer. My Russian is far from fluent, and I ended up referring the caller to our Russian office. Seriously, I only spoke some rudimentary phrases plus numbers, but apparently it was enough. Within a few months I was on a plane to Singapore. Even if you are not fluent in a skill or language, do what you can where you can and opportunities will come your way.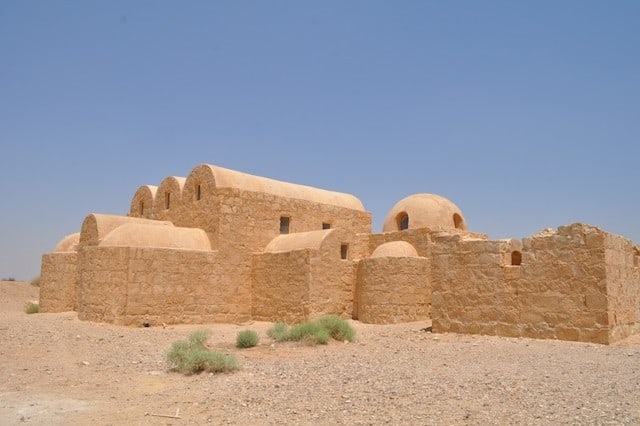 Government programs
The US Department of State's Fulbright program is known for its great funding of students and professors, and those outside of academia can participate in the Fulbright Distinguished Professionals Program. As a participant, the world becomes smaller and the responsibility of being a citizen diplomat enhances your travel experiences.
I received a Fulbright grant, and it changed my life. In addition to examining ancient architecture with a critical eye, I can hike 10 miles in the heat of summer with only one bottle of water and a packet of salt. Most of those who were studying alongside me are now PhDs. When I have a question regarding a new concept for my classroom, I contact an actual researcher for the most up-to-date news.
I once went a year without buying anything. I used up all the cosmetic samples in my bathroom and did not buy one new item. It was difficult, but that summer exploring Lucian rock-cut tombs in Turkey made the sacrifice worth it.
Travel begets travel
Cairo, Egypt was a comforting place to be on the worst of days. After September 11, 2001, many of our classmates returned to the United States. Those of us who remained experienced the hospitality of the Egyptian people and we still enjoy a permanent bond of comradery. So, if you use frequent flyer miles from previous travel, you can crash on your friend's couch and have a great adventure.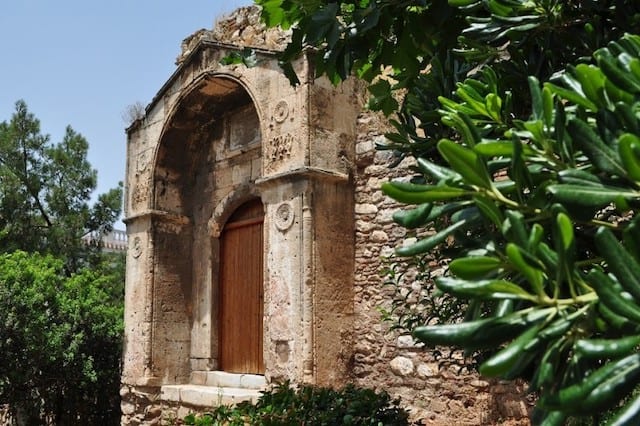 Sacrifice
Six weeks in Europe can be completely covered by scholarships, but that can also mean six weeks of lost income. I thought about renaming my digital photo albums to display the sacrifices it took to make them happen. Instead of "Greece 2010" I could title the album "I Use a Folding Card Table for My Kitchen Table." My France 2011 album is called "I Have Never Had New Furniture."
I once went a year without buying anything. I used up all the cosmetic samples in my bathroom and did not buy one new item. It was difficult–especially with my unhealthy addiction to office supplies–but that summer exploring Lucian rock-cut tombs in Turkey made the sacrifice worth it.
Can you afford not to travel?
While sitting on a park bench in Athens, Greece waiting to meet a colleague, I pondered my life. I was so dehydrated from a hike among ancient ruins earlier that day that I was nursing a dehydration migraine with both a Coke Zero and a water. A man stopped to ask me the time. One fiancée visa and two children later, I ask you two questions: Can you afford not to travel? And are you ready for what it will bring to your life?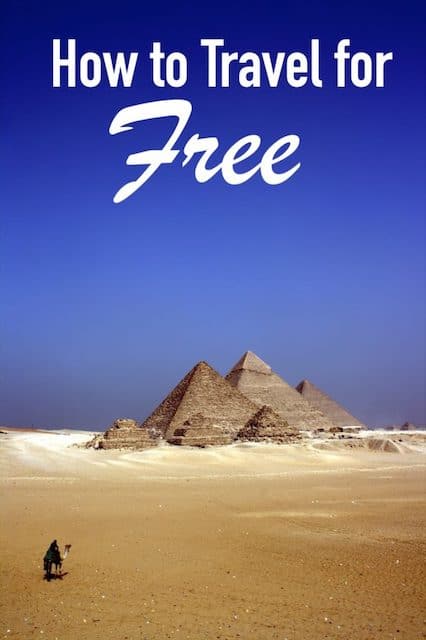 Additional Helpful Tips on How to Travel for Free
Credit Cards Rewards: Utilize credit card rewards and loyalty programs to earn points or miles. These can be used to pay for flights, hotels and more. Try as much as possible to charge everything you can (don't use cash) to increase your points.
Volunteering or join a work exchange program: Programs like Workaway, or WWOOF to exchange some work for free accommodation and sometimes even meals. You'll also likely meet other interesting people during your adventures. Just make sure to research your program thoroughly in advance.
House Sitting: Join a house-sitting community/website and take care of someone's home/pets while they are traveling. You'll have a free place to stay — and get to explore somewhere you've probably never been to before.
Couchsurfing: it's probably one of the cheapest way to travel, but be sure to read this couchsurfing guide here and here.
Travel during the off season — every part of your trip will be significantly cheaper. SIGNIFICANTLY.
Travel Grants or Scholarships: Research and apply for travel grants and scholarships that support educational or cultural experiences abroad.
Travel Blogging or become an influencer: Everyone is looking for free advertising these days. Yes, this is a long game, but if you build up an audience, you'll likely be invited to stay places for free.
House Swap: Join home-exchange platforms where you can swap your house with someone else's. Be sure to thoroughly research the platform you choose.
Travel Contests and Giveaways: You'd be surprised what's out there if you can take some time to do the research. Keep an eye out for travel contests and giveaways organized by airlines, hotels, and travel companies.
Where these tips helpful? Let us know by commenting below!