Costa Rica's Biodiverse Osa Peninsula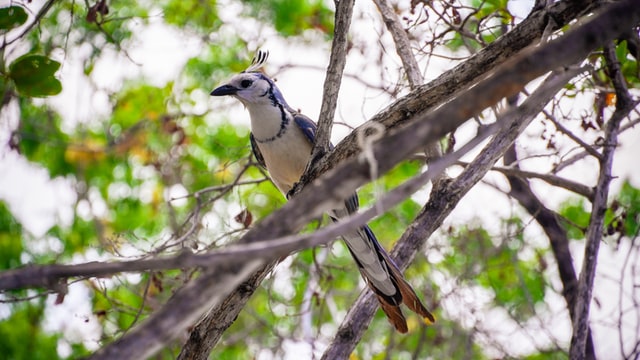 While Costa Rica is a tiny country, there is so much to see and do here, and so many different climates. My my favourite place is the Osa Peninsula, in the southern-most area of the country. Something keeps drawing me back to this wild, relatively untouched section of Costa Rica that possesses an energy that cannot be expressed with words.
The Osa Peninsula is the most bio-intense area of a country that has 2.5% of the worlds biodiversity crammed into <0.001% of the worlds surface area. Everywhere you look you can see wildlife and feel the earth's energy. This bio-intensity is helped by the Corcovado National Park, which is the largest of Costa Rica's parks, and comprises about a third of the whole peninsula.
Separating the peninsula from the mainland of Costa Rica is the Golfo Dulce, which is one of only four tropical fjords in the world. This fjord is also special as it is the only place in the world where both the Northern and Southern Humpback whales meet to birth their young. It is also home to numerous species of dolphins, turtles and countless other types of marine life.
If the biodiversity isn't enough to convince you to visit the area, then how about surfing the world's longest wave near the entrance to the Golfo Dulce? Or venturing into the jungle and rainforest that were used as sets for the Hollywood movies Jurassic Park, and the recent take on Paddington? If you are still unconvinced, then the delicious, home-made ice cream in Puerto Jimenez is a must-try.
Costa Rica's Biodiverse Osa Peninsula
How to get to the Osa Peninsula

Local airlines Sansa and Nature Air both fly regularly to Drake Bay, Puerto Jimenez or Golfito, all of which are excellent bases for exploring the Osa Peninsula. Roads in and out of the peninsula are in good condition and require minimal off-road driving. Local buses and tour vans also service the area.
Where to stay

A variety of accommodation to suit all budgets and styles is spread throughout the Peninsula, including tree houses, hostels, hotels and high-end retreats. My favourite is the Iguana Lodge, just outside Puerto Jimenez. I love the sense of isolation they create by setting their cabinas into the lush forest, while having all modern amenities and being in close proximity to town.
Things to do
If visiting during whale season (August to December) then a tour to see the Humpback whales is a must. Even if you visit the area outside of these months it is still worth doing a boat tour, as there are numerous species of dolphins and sea turtles, not to mention the birds and fish, especially close to the mangroves.
Hiking the unspoiled virgin rainforest in the Corcovado National Park is another option. Entry is only allowed with a guide, but this will increase your chances of seeing wildlife as the guides are experts at pointing out rare trees, birds, insects, snakes and other flora and fauna that you might otherwise miss. A night tour through the forest with a guide is also recommended, as many animals are nocturnal and the energy of a night tour is certainly memorable when seeing snakes, spiders, scorpions, frogs, bats and many other creatures.
For those wanting to get up close and personal with the animals, make sure you visit Sweety at the Fundacion Santuario Silvestre de Osa. This spider monkey entertains the crowd with her antics and requests for scratches. This centre is home to numerous orphaned and injured animals like sloths, scarlet macaws, toucans, monkeys, ocelots, peccary and porcupines, which they try to rehabilitate back into their natural environments. Animals that cannot be reintroduced are given a safe home and used to educate, build awareness and create interest with visitors.
If you would prefer to just take it easy, even just swinging in a hammock while listening to the sounds of the rainforest, sunbathing on the beach or having a massage will soothe the soul and make you feel like a new person.
Photo for Costa Rica's Biodiverse Osa Peninsula by Unsplash.