Traveling Through Turkey: In Conversation With Zondra Wilson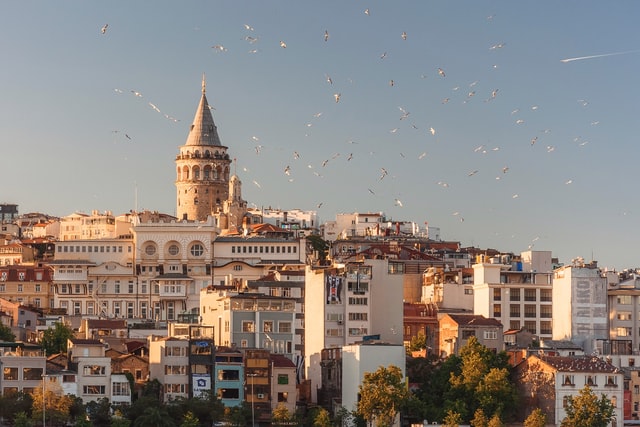 This month, we're interviewing women from all over the world and asking them about their experiences traveling to Turkey. We had the pleasure of speaking with Zondra Wilson about her experience traveling through Turkey. Here's a glimpse into our conversation.
Tell us about yourself! What do you do when you're not traveling the world? Where do you live? What made you decide to go to your most recent destination?
I'm an actress, writer and entrepreneur. I am the CEO of Blu Skin Care, LLC. Blu manufactures and distributes USDA-certified organic skin care products. I was born and raised in Cleveland. I was educated in the Cleveland Public School System, where I developed a love for acting and entrepreneurship. I eventually graduated with a degree in Mass Media Communications/News from The University of Akron.
Following graduation, I went on to work as a news/sports reporter in the Midwest. After several years of broadcast journalism, I decided to follow God's leading and venture out into Los Angeles. I made my television debut in 2006 with a guest starring role as a newscaster on the CBS hit daytime soap opera "The Young and the Restless".
I went on to star in several independent feature films including the suspense thriller, "The Seer" opposite Bella Thorne. I have landed leading roles in short films such as "Palms" and "My Name is Karma". "Palms" went on to win the award for best drama in the short film category at the International Family Film Festival in Los Angeles. "My Name is Karma" has been selected for several film festivals, including a win as best comedic short in The Atlanta Urban Mediamakers film festival and the prestigious Pan African Film Festival. I've worked with "World War Z" director Marc Forster and award winning director William Branden Blinn (Thirteen or so Minutes).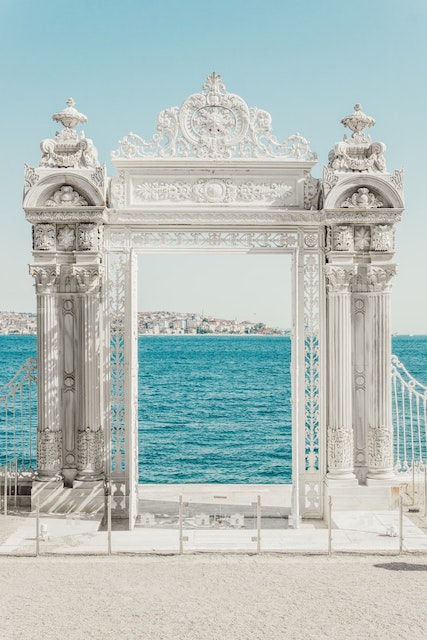 When I'm not traveling, I'm either working on a movie or commercial set. I also run a company, so that takes up a lot of my time.
What kind of tour did you participate in? Where did you go? How did you spend your time?
I participated in a tour sponsored by Viator. I went to Turkey. This was our itinerary:
We met our guide as soon as we docked our ship in Kusadasi for a guided sightseeing tour of Ephesus. We drove in an air-conditioned coach to St John's Basilica at the summit of Ayasuluk Hill. Inside the basilica, we observed the 4th century grave that is believed to keep the remains of the saint. We continued to Ephesus, an ancient city famous for its early Christian roots. We listened about Christ's vision, in the book of Revelation, that shed light onto seven churches, including Ephesus. Then, we explored the Great Theater and Library of Celsus with our guide.
Afterward, we uncovered one of the Seven Wonders of the Ancient World, the Temple of Artemis, as well as other well maintained ancient temples. We stopped along the way at a local eatery and devoured Turkish delicacies for lunch. Next, we experienced a place that has been a host to pilgrims for centuries – the House of the Virgin Mary. We listened about Mary's final moments. Then, we learned how Pope Paul VI certified the site back in 1967. After leaving the historic site of the House of the Virgin Mary, we returned by coach to our ship.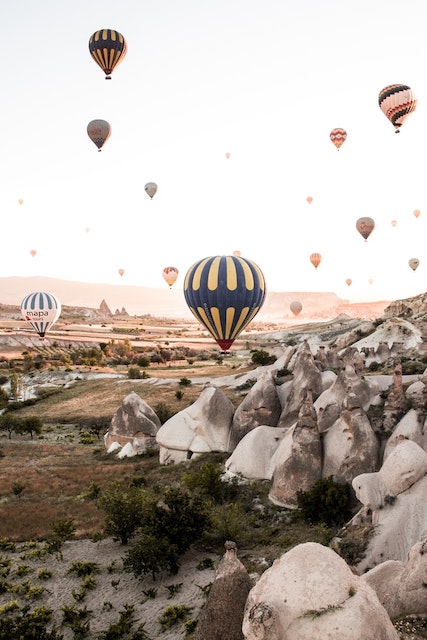 What made you decide to participate in the tour?
I had done some research and found it to be a great way to explore the ancient city.
What were the highlights of the tour?

While touring Turkey, some of the highlights were: learning about Christian history during a guided sightseeing tour of Ephesus from Kusadesi. Traveling to one of the Mediterranean's ancient cities and discovering one of the Seven Wonders of the Ancient World – the Temple of Artemis. Admiring the immensity of the Library of Celsus and the Great Theater. The traditional Turkish lunch.
Traveling Through Turkey: In Conversation With Zondra Wilson.
What are some of the benefits of touring Turkey on an organized tour? What are some of the downsides? Would you participate in another tour?
Benefits:
Cost – the more people, the cheaper the individual rate will be.
Safety – safety in numbers! When traveling in an unfamiliar place, it's much safer to travel with a group.
Sightseeing – these trips offer licensed guides for sightseeing and/or a professional Tour Escort.
Expertise – the trips are carefully planned and put together. All you have to do is sit back, relax and enjoy your vacation!
Friendship – Whether your traveling with old friends or new friends a group trip is a great way to get to know your fellow travelers
Downsides:
You don't get individualism when traveling in a group.
You can't stay as long as you like at a particular location because the tour guide is there to accommodate everyone's needs.
In fact, you can't switch stuff up because the other travelers may not want to.
I would definitely participate in another tour.
Photos for Traveling Through Turkey: In Conversation With Zondra Wilson by Unsplash.