Five Memorable Places to Sleep in India You Want to Know About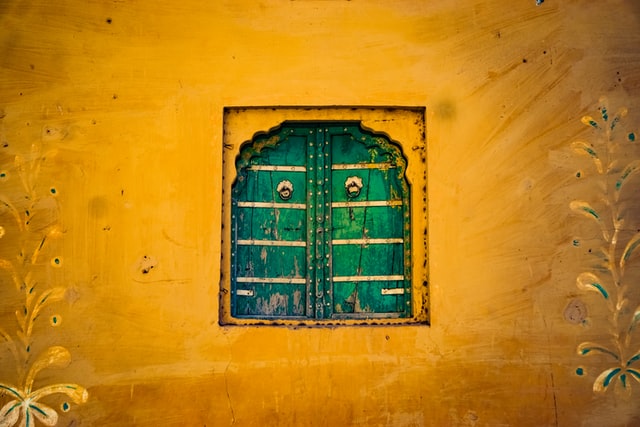 Experiencing new things was important on my trip to India. Although I stayed in many rooms and guesthouses, I tried to stay in places where I could feel the local atmosphere. I discovered that the way to do this was by staying in accommodation where I could join in and explore daily life. Here are the five places that made a difference to my trip.
Five Memorable Places to Sleep in India
Monastery Stay in McLeod Ganj
The monks at the Tsechokling Monastery in McLeod Ganj made brilliant hosts as they were always friendly, helpful and willing to share their daily routine with guests. Our room, set in the grounds, was basic, clean and comfortable, with fantastic views over the Kangra Valley.
McLeod Ganj, perched above Dharamsala, is home to the Dalai Lama and Tibetan refugees. It's a short walk to the town centre from the monastery. I attended meditation in the temple, which is decorated with colourful torma (butter sculptures) and sand mandalas made by the monks to celebrate the Tibetan new year. While there are plenty of places to eat in McLeod Ganj, the monastery food is excellent. I loved the fresh vegetables in ginger with rice and noodles.
Top tip: take a raincoat as storms can be frequent, and try the momos (Tibetan style dumplings with sweet chilli dip).
Homestay in Spiti
Kibber, in the Valley of Spiti, is 4,000m above sea level and is hard to reach during the winter. We arrived in May, shortly before the new season, to find the guest houses were still closed. Luckily, we found a family who were happy to put us up in their home, and here our best homestay began.
The houses in Kibber are square blocks with a flat roof, and built to keep out the mountain wind. It was still very cold in Kibber in May, so when the ladies of the family invited us into the kitchen while they cooked, we jumped at the opportunity. Not only did we get to watch and learn how our meal was prepared, but also to sit by the burner that doubled as the cooker. We were served chai and later a delicious meal of rice, curry and chapatis. Our room had the comfiest and snuggest bed ever. There was no running water here and no electricity in our room and amenities were very basic, but that was all part of the adventure. The generosity of our hosts and the experience of being in their home and kitchen was second to none.
Top tip: take a torch and warm clothes.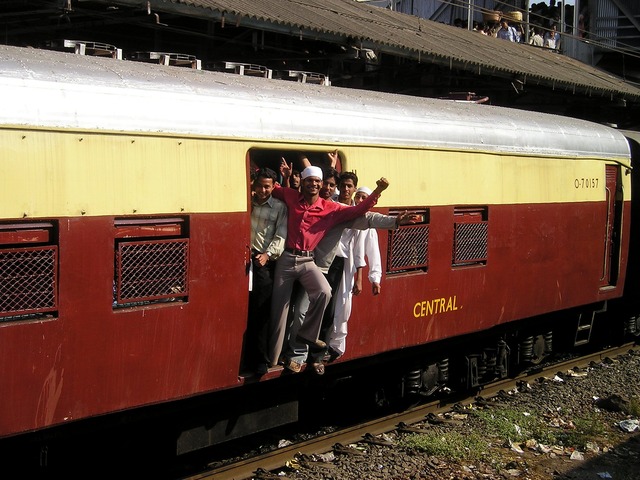 Houseboat in Kerala
We arrived in Alleppey, Kerala at the end of May, when houseboat companies are starting to pack up for the monsoon season. This means that if you are travelling on a budget you can negotiate a good deal. Basic houseboats can be booked via government organised tours at the local tourist office. However, we joined a couple from Australia who were happy to share a luxurious houseboat with two rooms for a similar price to the tourist office. Our room had a large comfortable bed and en-suite bathroom. From the deck terrace, we had the opportunity to soak up the atmosphere and watch the local lifestyle. The river is used for everything from washing to fishing, pleasure and transporting goods.
Known as 'God's Own Country', the backwaters of Kerala are green, tropical and surrounded by rice fields, coconut and banana trees. The crew prepared our meals, which we ate whilst admiring the scenery. My favourite was the delicious Kerala fish fry (fish fried in spices). Having travelled around many chaotic places, being on the backwaters was a welcome change.
Top tip: If you are travelling on a budget, go at the end of the season before the monsoons.
Five Memorable Places to Sleep in India You'll Want to Know About
An Overnight Train
Travelling on Indian trains is a must, and even better if you can do a sleep-over. Just to make sure we got the full experience, we slept in both first and second class. In our first-class carriage, we had spacious comfy bunks and were provided with sheets and blankets. There were four beds and a lockable door that separated us from the corridor. We shared it with a lovely Indian couple who fed us from their picnic and kindly woke us up when we reached our destination.
In second class, the bunks were three-tier and narrow, and sheets were available to rent. A curtain separated us from the corridor and the rest of the travellers. While sleeping on the train may not be restful (in second class I woke up at nearly every station and slept on top of my passport and money), the feeling of travelling in your sleep over the vast country is incredible. To fall asleep in Jaipur and get up in Chandigarh to completely different scenery is amazing.
Top tip: invest in a mesh cover lock for your luggage, so you can sleep without worrying about your stuff.
A Beachside Retreat
The Seashell Haris Beach Home in Kannur was another gem in Kerala. We loved it from the minute we got there. Set among trees above the beach with views of the coast, the Seashell was relaxing, peaceful and popular with Indian holiday-makers. Our room was light, airy and comfortable. We got to eat breakfast and delicious, freshly cooked meals on the terrace of our room thanks to the wonderful in-house chef. The chef invited us into the kitchen to watch him prepare our food, and showed me how to cook perfect papadums–thin, crispy discs that accompany meals. Although we felt that we were miles from anywhere, a short walk down the hill brought us to a small village where we could stock up on goodies and explore local life.
Top tip: Make friends with the chef and learn how to cook authentic dishes from Kerala.
Five Memorable Places to Sleep in India
Related Reading
9 Lessons from a Whirlwind Trip to India
Have you traveled to India? How was your trip? Email us at [email protected] for information about sharing your experience and adivce with the Pink Pangea community. We can't wait to hear from you.
Five Memorable Places to Sleep in India photo credits: Rebecca Adams and Unsplash.