Lesbians in the Travel Industry: In Conversation with Tanya Churchmuch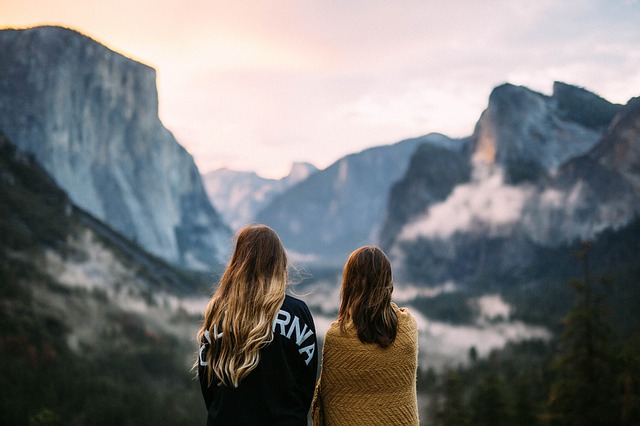 Lesbian tourism is picking up speed publicly, thanks to leading figures like Tanya Churchmuch. Tanya is on the foundation board of the IGLTA (International Gay and Lesbian Travel Association), where she makes it her mission to highlight lesbian travel and bring more lesbians into the travel industry. We had the pleasure of speaking with Tanya about her global initiatives to bring lesbians to the forefront of the travel industry.
Lesbians in the Travel Industry: In Conversation with Tanya Churchmuch
Tell us about the work you've done with IGLTA?
I joined IGLTA about 11 years ago, when I was launching what was then the very first lesbian travel website, Girlports. Sadly the website no longer exists, but my passion for the LGBTQ travel industry continues strong.
I initially started volunteering with IGLTA after the first convention I attended in Montreal in 2007. I headed up a Lesbian Visibility Committee to try to attract more lesbians to the organization, then a couple of years later I joined the Board. On my second year with the IGLTA Board I became Board Chair (a position I held for three years, then another three as Past-Chair). Now I'm on the IGLTA Foundation Board, going into my third year. During those years I'm proud to say I got a lot more lesbians involved in the organization, especially at the Board level, which certainly brought about an evolution and voice to female representation within the organization.
We know from your writing that lesbians in the travel industry have had little visibility or influence. Could you shed some light on why this was so?
It's a very weird thing, but there are so few lesbians working in the travel industry generally. Every now and then I'll meet a tour guide or a tour operator who is lesbian, but it will happen much more often that I'll meet gay men.
When we talk about the kinds of jobs that exist in the travel industry (or specifically involved in the LGBTQ travel world)–from people working at hotels and airlines, travel PR, corporate diversity groups, travel writers etc.–there are a lot of gay men and almost no lesbians. I don't honestly know why this is. Travel is a universal passion and I know lots of lesbians who travel extensively, but so few work in the travel industry.
When there's few voices, there's little representation generally. Most travel marketing ads for the LGBTQ community focus exclusively on gay men, and lesbians are unfortunately often left behind in that conversation. If there's any message that I hope I can share through this interview, it's to encourage lesbians to consider jobs in the travel industry. It's one of the most amazing professions one could hope for.
Could you explain the ways you've been working to increase lesbian visibility?
When I stopped doing travel writing I segued into travel PR, and have done my best to champion the conversation about lesbian travellers to marketers around the world. Over the past 11 years I've spoken at global travel industry conferences, highlighting the reality that lesbians travel, spend money, use their world of mouth to encourage travel to particular destinations etc.
There are some cities in the US, such as Las Vegas and Provincetown, that have really invested in marketing to lesbians, and as a result, research shows that lesbians have been faithful to them in return. I also encourage travellers to work with other lesbians in the travel industry, such as the tour operators Pink Iceland or Brazil Ecojourneys. The more people know about lesbian-owned companies, the less mysterious it is. And these companies don't only work with lesbian travellers, they work with all travellers, but they are proudly and openly lesbian as they do so.
We heard about an incredible honor you received from IGLTA a couple of months ago…
It was a very unexpected honor for me to be awarded the Hanns Ebensten IGLTA Hall of Fame Award at the IGLTA annual convention in Toronto, Canada this past April. It's a recognition for all of the work I've done with and for IGLTA and the LGBTQ travel industry over the years.
It's especially touching to me as it's the full Board of Directors who selects the recipient of this annual award. It was also lovely to share this evening with a number of other amazing individuals who are doing very important work for the LGBTQ community. Canada's Prime Minister Justin Trudeau was awarded the organization's Pinnacle Award. He wasn't able to accept in person, but his official Special Advisor on LGBTQ2 issues, Randy Boissonault, traveled to Toronto to accept the award on Prime Minister Truadeau's behalf.
What other projects have you worked on to increase the presence of lesbians in the travel industry?
Besides publishing the lesbian travel website Girlports for several years, and being involved with IGLTA and the IGLTA Foundation, I've done a number of other projects.
As I mentioned, I've spoken at many of the top global travel industry conferences on this topic, including ITB, Fitur, AMITur, ASTA, TBEX and many, many more, but I also worked for Tourisme Montreal for several years, where I helped them transition out of doing marketing exclusively to gay men to also include lesbians (where I also organized the very first lesbian photo shoot for the organization).
I have organized many, many press trips for lesbian travel writers, invited other lesbians in the travel world to speak on panels to bring them to the attention of the industry, done interviews in the media and for academics writing studies on the travel industry and more.
Any advice for lesbians looking to get involved in the travel industry?
The only real piece of advice I have is to go for it! The more lesbians who find a role in the industry and who are comfortable and proud to be a representative of the lesbian community, the better. You don't always have to be publicly speaking about lesbian visibility in the travel industry like I do, but just by being openly lesbian in your work environment, you've made a statement. You're there.
I understand this is not an option for all lesbians, but if it's a possibility, go for it. Like all underrepresented minorities, it's hard to have a voice when you're not at the table. The travel industry is an incredibly welcoming industry and many openly gay men have thrived in it. There's no reason why lesbians can't as well.
Photo credit for Lesbians in the Travel Industry: In Conversation with Tanya Churchmuch by Unsplash.