How to Travel with Kids with Developmental Disabilities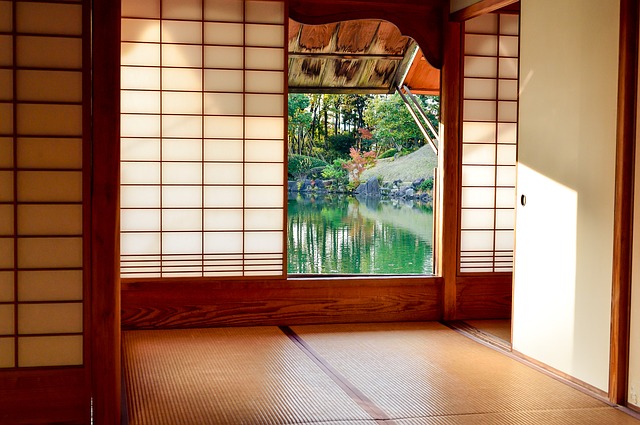 I've always considered planning vacations to be as fun as the journey itself. The dining room table gets overtaken by maps for weeks as I plot routes, research off-beat adventures and delight in each step of setting dreams in motion. For families with children who have a disability, planning rises to a new dimension.
As parent to twin sons with profound autism, including severe sensory and safety behaviors, I've watched the travel industry become far more supportive of families like ours. My guys are quirky bundles of energy who sing more than talk. Amusement parks and fast sports like skiing and white-water rafting scare them, and they're rarely museum-quiet. However, they've always needed to learn from the world and its wonder.
Starting at around age four we vacationed at least annually, gradually learning what worked. By this year, at age 25, we visited Alaska and the Grand Canyon. We are ambassadors of the possible. My guys bring out the best in people, who tell them they're special – which is true.
Successful planning for the developmentally challenged to travel, at any age, starts with knowing your children deeply, and paying detailed attention to their loves, their needs, and your own. Here's how it's worked for us.
Start small
Go for just one night at a motel. Practice what "vacation" means. Learn what they love when away from home, what they hate, and trigger points to avoid. For us, a vacation means walking or hiking, restaurants, and a motel with a pool. We can balance our interests and theirs as long as the framework is intact. Trigger points include time zone changes that alter meal times, and boredom.
Consider length of stay and pace
How long can your child be away from the structure of the known without being miserable? For us, the answer was three and four-day mini vacations for eight years. Plan your days in time blocks, but also allow downtime, even if their way to decompress is not yours. Consider a late start one morning. Build something for everyone, even you, into each day.
Think logistics and environment
Review essential details in advance. I call motels to verify pool hours and make sure it's not under construction, and locate nearby playgrounds, walking paths or tennis courts. Knowing bathroom stops and strategies is important if you're traveling alone with an opposite-gender child who needs assistance, since a family restroom may not be nearby. Car trips are implicitly easier than plane trips. In the early days, when toilet learning was ongoing and my guys liked to jump off bureaus, I chose driving destinations and cheaper motels over hotels where I'd worry about damaged furniture or wet sheets.
Some parents report success with using autism-friendly travel agencies, networks and cruise operators, and with Walt Disney World's supports.
Sensory overload is endemic to traveling, despite quiet rooms in airports and public spaces. Consider aversive environments in advance, try to minimize time there, and bring accommodations such as sound-reducing large headphones, bodysocks, or manipulative toys.
Load the backpack well
We bring the requisite iPads and iPods in travel backpacks, as well as quiet amusements such as puzzles, playing cards and portable board games for one guy, and markers, coloring books, and squishy fidgets for his brother. Starburst candies help equalize pressure changes on planes. Pre-loading airline apps before you leave home can save you Internet access hassle if apps are required to watch in-flight entertainment.
Visualize it ahead of time
My kids tolerate change as long as they know the schedule. I bring picture symbol cards to show today's routine and explain deviations. Creating social stories with photos showing what to expect through security, what you'll see, and who you'll visit are immensely helpful. For those with limited language and reading skills, restaurant meal choices are made easier by opening images on cell phone browsers.
TSA Cares (truly), as do airlines
A week in advance email TSA Cares, a fabulous resource for concierge-like expediting of security screenings. Use airlines' disability check-boxes when booking your flight to enable pre-boarding. Programs such as Wings for Autism enable trial runs of the flying experience.
Address bolting and other safety issues
Beyond the obvious, such as safety latching the hotel door, there are few substitutes for vigilance when your child tends to wander. When I enter a hotel, I make a mental note of the location of the pool, vending machine, computers and elevators, since these are target destinations for my guys. That way I know where to look first.
Staff the vacation appropriately
Bring a family member or helper to crowded or novel environments, in case your child behaves unexpectedly – especially if solo parenting.
Tell people
I find it helpful to disclose my sons' autism in environments where I may need help. Flight attendants, hotel and tour guides go out of their way to assist.
Expect wonder
Vacationing with my guys isn't a spa day where I indulge my every desire. But it gave me Will's beaming face at the Phantom Ranch after hiking down into the Grand Canyon, and Jeff's thrill with Yellowstone's geysers. Teaching them to travel has meant they, too, sampled from the banquet of the world's delights – and came away the fuller for it.