A Mexican Expat on Lockdown in Italy: Andrà Tutto Bene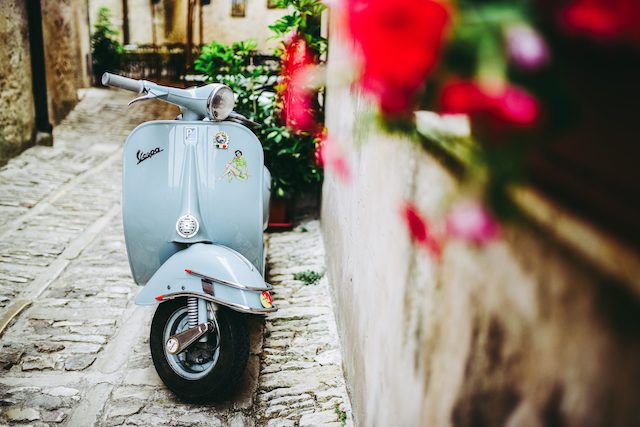 This time last year I was starting to figure out my new life in Italy. I had moved from Mexico to live with my Italian partner and I was settling into life in one of the most beautiful countries in the world. Today, we are on our second week of a national quarantine.
Just one month ago the news of Covid-19's arrival in one small city in Italy, Codogno, was starting to disseminate. When I first heard about it, to be honest, I didn't pay much attention. I thought it would vanish soon. I was busy preparing for some major events as I work in the corporate events industry. I was in contact with clients from other European cities, and I started to notice that many exhibitors were cancelling their attendance at trade fairs.
By the end of February, events began to be postponed, one by one. Not only in Milan but in other cities too, including Verona, where I live. Schools were also suspending classes until the beginning of April to prevent the virus from spreading.
A couple of days went by and as my job was on hold I decided to take a day trip to Venice, only an hour from Verona. It was March 6th. By this time, Lombardia and Veneto were red zones but not closed, so we could go without restrictions. When we arrived I was surprised to see one of the most visited cities in Italy almost empty.
As I walked past empty restaurants and stores it hit me: this was way more serious than I thought. We were about to enter lockdown in Italy.
Locals were out and about but there were just a few tourists around. Piazza San Marco seemed even bigger without the usual crowds. As I walked past empty restaurants and stores it hit me: this was way more serious than I thought.
On Saturday March 7th, news came that the government would close several regions in northern Italy and panic started. It was difficult to keep up with what was going on because everything was spreading so fast.
By Monday 9th the government made the decision to put the whole country under quarantine, which meant going out as little as possible. But there were still some restaurants and stores open until 6pm. This drastically changed by Wednesday, when the instruction came that everything should remain closed until further notice, except pharmacies and supermarkets, and it has been like that since then. I've been under lockdown in Italy.
When I go out to buy groceries I see empty streets instead of the usual traffic; closed restaurants and bars where people regularly reunite with friends for an aperitivo after work; deserted parks. I see neighbors talking between balconies and I can hear music from houses that leave their windows open.
A Mexican Expat on Lockdown in Italy: Andrà Tutto Bene
Of course, it is not easy to see this spreading to other countries and watching them take these same severe measures. Being away from my family I can only advise them to take responsible precautions and prepare for what could happen. We still have two weeks to go, and we're hoping everything will start to recover so I try to remain calm under lockdown in Italy.
I read, paint, work out, and try to make the best of this situation. As the Italians say: andrà tutto bene, everything will be fine.