What it's Like Being Under Covid-19 Quarantine in Israel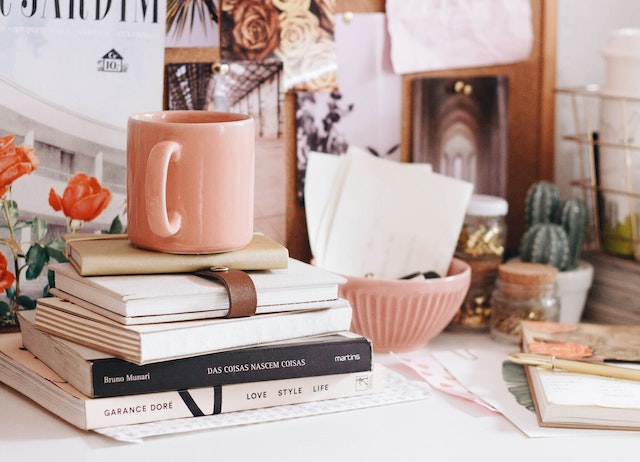 Until last summer, I hadn't visited the USA in 10 years. In August, I went for three weeks and it was the most amazing trip ever. Reconnecting with friends who are more like family and spending time in New York was just amazing. In mid-October, I saw that tickets from Israel, where I live, to the US were only $420 in March. TLV-Rome-JFK and back JFK-Paris-TLV. It worked out perfectly with my holidays: I'm a teacher, so with Purim vacay plus a few extra days, I could make it for a week and a half. I never imagined, back then, that the decision would lead me to quarantine in Israel, months later.
Two weeks before my trip was when the real Coronavirus/Covid-19 mess started. I knew I had to make some changes, specifically to the Rome portion of my trip. A major reason for going at all (apart from the cheap tickets) was to see my best friend's sister, who is seven-months pregnant, her two kids and family.
Unfortunately, this hasn't been the easiest of pregnancies for her and she has been on bed rest the past month. So I knew that by going to be with them I was helping in the only way I could, and I didn't want to cancel the trip.
I called the airline, and after many hours on hold and a few hang-ups later, they fully refunded me. Now I needed to decide whether to rebook tickets through a different transit country, or postpone the whole thing.
This was five days before my flight (about two-and-a-half weeks ago), and when things weren't as crazy as they are now. Even with my friend encouraging me to come, and feeling as if I would be OK, my gut said don't go. But my immature inability to delay gratification said f**k it, I'm going. The anticipation, counting down the days, and the fact that my flight was just days away… I couldn't just cancel.
As I work with kids, it's obvious to me that staying healthy is also important for them.
I landed on Thursday the 5th March, was warmly greeted by friends. By Saturday afternoon, my pregnant friend informed me her doctor advised against her or her family spending time with me. I was devastated, as was she. A few hours later, after speaking to friends and my parents back here in Tel Aviv, I decided it was best to just leave.
The situation was and continues to be ever-changing, and although I have dual citizenship, the talk of closing airports and not letting people in or out made this terribly miserable decision for me.
I flew out of JFK with a quick layover in Turkey and into Tel Aviv. Unfortunately for me, I landed at 9.30pm, just an hour and a half after Bibi's decision that all citizens coming from abroad needed to self-quarantine in Israel.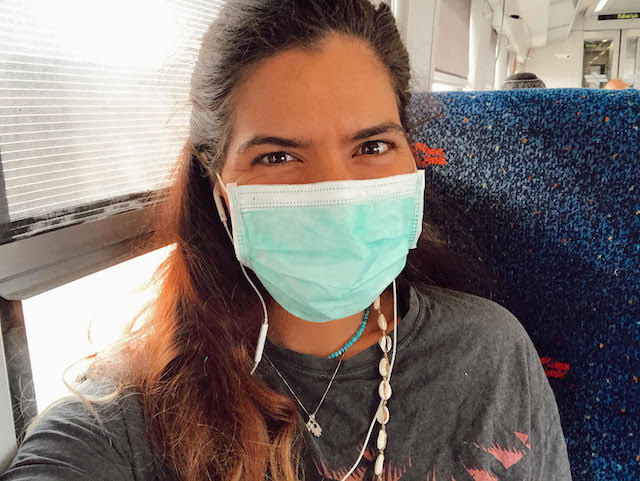 I currently live at home in Reut (Modiin area), so my mom picked me up from the airport and we drove home. I stay in my room as much as I can, trying to stay away from everyone. I'm using disinfectant wipes or gloves, washing my hands often, and not sharing bathrooms.
An unfortunate ramification of me being in quarantine is my soldier brother can't go to the army. He isn't under quarantine per se, but he can't go back to base for two weeks. He is in a special intelligence unit, and apparently these are army rules: better safe than sorry.
So, two days down, 12 to go. I've been outside each day, as this doesn't exactly require being close to people. I've sat on the porch reading a bit. I was supposed to be on vacation until next week anyway, so I'm hoping I will be able to just stick with vacay vibes and get through this. I have some books and a few shows to watch, but mostly I'm lucky I can at least go outside. I really feel that is what will keep me going.
So, two days down, 12 to go.
As for work, as I was already supposed to be off, I only needed to add a few more days to get through quarantine. I am a teacher in a school in Tel Aviv and have private lessons all over town. My school and students where all super understanding and very supportive and loving, as I expected. As I work with kids, it's obvious to me that staying healthy is also important for them.
If I could go back in time, I definitely wouldn't have flown. Less because of the quarantine in Israel, but more because of the uneasy feeling. I didn't feel stress in NY as I do here (although I think since I left that has changed), but just the feeling that I could be causing someone to get sick from traveling. Taking the unnecessary risk was uncomfortable.
I also advise people not to fly now. My trip was cut short so abruptly that obviously it wasn't the trip I planned, or a recreation of my trip in August, so it's not a travel memory I want.
I feel anyone who is flying anywhere right now would much rather make happy memories than have the trip riddled with uneasiness and the unknown. Especially since things are changing all the time.