Bad Tourist: In Conversation with Author Suzanne Roberts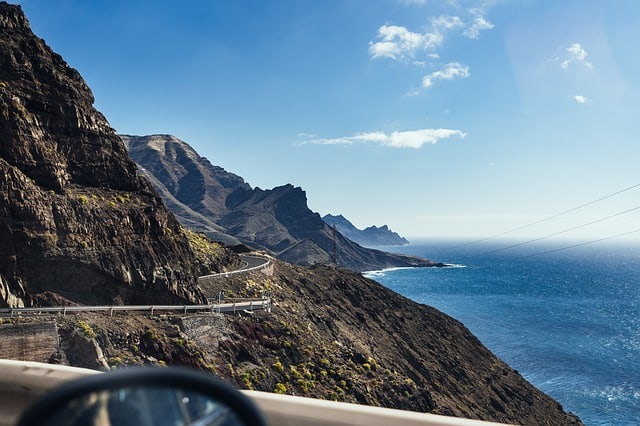 Travel writer, poet, memoirist and writing teacher Suzanne Roberts was once called, by National Geographic Traveler Magazine no less, "The Next Great Travel Writer". That's a big title to live up to, and in her latest book she seems to turn her back on the "great" parts of travel, instead looking within (and without) herself to the ugly, unflattering side of travel.
Bad Tourist: Misadventures in Love and Travel (University of Nebraska Press) couldn't have been published in a more fitting year, 2020. The year in which much travel has ground to a halt; in which many avid yet responsible and thoughtful travelers have been forced to reflect on travel's less glamorous, more harmful side. In Bad Tourist, Suzanne reflects on her own "bad" behavior over the years, abroad but also at home. Travel has contributed to her personal growth, but at what cost, she seems to ask.
There's no single answer, but her essays, documenting many years of travel across the USA, Europe, Latin America, and Asia, are often hilarious as well as thought-provoking. The opening story, "The Love Test", sets the tone for much of the rest of the memoir:
Practical Boyfriend reached for his knit beanie, and he said those six words every woman longs to hear: "You can poop in my hat." Practical Boyfriend had not yet told me he loved me, nor even said that he liked me.
Practical Boyfriend eventually becomes Practical Husband.
Yet Bad Tourist is much more, and much more sensitive, than just a raucous, irresponsible romp through the world. We had a chat with author Suzanne Roberts about her life that went into the book, the publishing process, and what she hopes will happen in the travel world post-2020.
Would you call "Bad Tourist" a memoir or a collection of essays? It seems to be both, but I'm wondering what your perspective on this is, and why you chose this approach and not some other mode of sharing your life and travel experiences.
I would call Bad Tourist a memoir in essays. I had intended to write a memoir, but I kept pulling out pieces that didn't fit, and that manuscript became Bad Tourist.
You write in a uniquely funny and candid way, and many of the anecdotes you use in your book leave the reader laughing out loud. But, many of them are quite personal. How did it feel to share many personal thoughts and experiences with the world?
I have worked through a lot of my stuff, so I don't feel the shame I once felt around some of the things I have written about (infidelity, promiscuity, etc.) and I know the things I have done are not unusual. If my stories make my readers feel better about themselves and feel less shame around their experiences, then it's worth opening up about my stories. Also, I grew up in a family that kept all sorts of secrets, so in very real ways, telling the truth is an act of rebellion.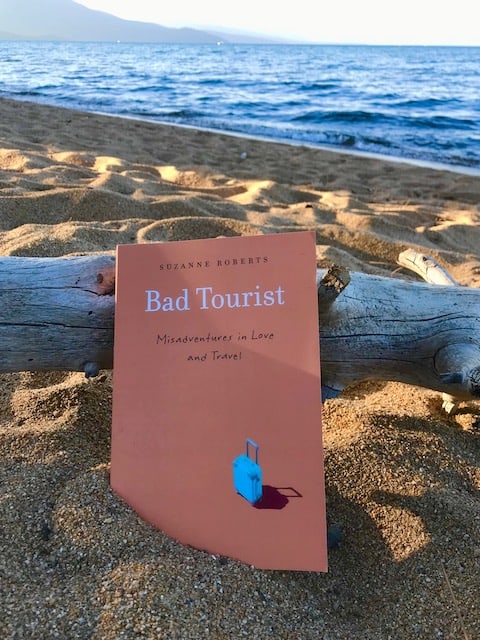 How did you go about writing Bad Tourist? Was it a collection of essays that you wrote over time and then gathered into a book, or did you sit down with the intention of writing a book?
As I mentioned, Bad Tourist began as a memoir. I imagined something like an edgier Eat, Pray, Love (maybe something like Drink, Fly, Fuck), but the book ended up evolving and changing over the years, and I pulled out the pieces that seemed like they didn't quite fit. All of these pieces had a similar theme—my narrator trying not to be a "bad tourist" but inevitably failing. After all, as Jamaica Kincaid says in A Small Place, all tourists are ugly human beings, and although some may argue with such a statement, I think it's often true. We all have our blind spots, and these result in all kinds of cultural mistakes when we are traveling.
How easy/difficult was it to find a publisher? Do you have any tips for first-time authors with a completed manuscript (or working on one) on how to approach this part of the book production process?
I sent this book to a couple of different publishers, and two accepted it. I ended up going with the University of Nebraska Press again because I had a good experience with them when I published my memoir Almost Somewhere: Twenty-Eight Days on the John Muir Trail in 2012, and also, they acted faster than the other press. Because Almost Somewhere sold fairly well, it wasn't hard to publish Bad Tourist.
Publishing Almost Somewhere, however wasn't so easy. I had published four collections of poems, but as poets know, "poetry doesn't count," as one agent told me, as far as a track record for commercial publishers. I pitched Almost Somewhere to over 100 agents, sent it to a bunch of contests, and finally sent it to university presses. It was definitely a long road to publication. I finished the manuscript in 2008, but it didn't come out until 2012.
My advice to first-time authors would be to keep revising, show the manuscript to other writers for feedback (my writing group is invaluable to me), and maybe hire a developmental editor to help. And there are other paths to publication than an agent and a commercial press, and when the manuscript is ready, it will eventually find the right home.
You are a writing teacher and you mention your teaching career at times in Bad Tourist. One scene, in "Bargaining", stood out to me, where you wrote that while leading a travel writing class in Jamaica, you gave your students a list of scavenger hunt tasks to help them get a story. This is a great image, and I'd love to participate in something like this! How do you, yourself, come up with story ideas while travelling?
In that scavenger hunt, I told students to wander around alone, rather than in groups, to talk to locals, try new food, etc. I wouldn't have had the experience in that Jamaican market if I hadn't been alone. I wasn't looking for a story, but because I followed my own advice, I found one. Also, I take tons of notes. Sometimes something happens that doesn't feel like a story, but then later, it fits perfectly with another thing that happens later, something you could have never predicted.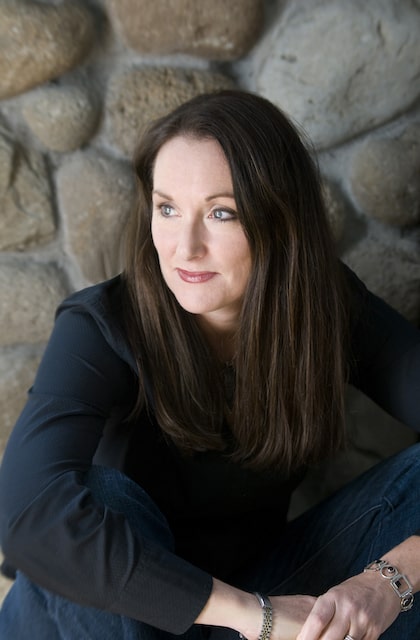 I found it delightful that you referred to reading The Monk and Ann Radcliffe books at various points in the book—I had a real thing for Ann Radcliffe as a 21-year-old English literature student! What works of literature (classic or more contemporary) have had the biggest effect on your travel life and the way you view the world?
One way authors I have read have influenced my travel life is that I am drawn to places where my favorite authors are from or write about. I wanted to go to Cartagena on my honeymoon because of Gabriel García Márquez. I wanted to study in Prague because of Kafka and Kundera. In Bad Tourist, I write about visiting Rubén Darío's grave in León, Nicaragua. So in a very real way, my favorite authors do affect my travel life, even steering me to different places in the world.
The title of your book—Bad Tourist—seems particularly fitting in 2020, when much of the global travel industry has been exposed as detrimental and unsustainable, environmentally and economically. In your book you are critical of yourself, and of others, who have played the role of bad tourists in various ways, either accidentally, out of carelessness, or through lack of interest in being any other way. What are your personal feelings—predictions, even, if you feel bold enough to make them!—about post-Covid travel (if we ever get to a post-Covid world).
I am holding out hope that we will return to travel once there's a safe and effective vaccine, and also once there's a change in the USA's leadership and things improve, and that when we get back to travel, we will do it in a more responsible way. I hope we will engage in slower travel, thinking about our impacts on the environments and cultures we visit.
Photo credits for Bad Tourist: In Conversation with Author Suzanne Roberts by Suzanne Roberts and Pixabay.com.