Acceptance and Appreciation in Chinatown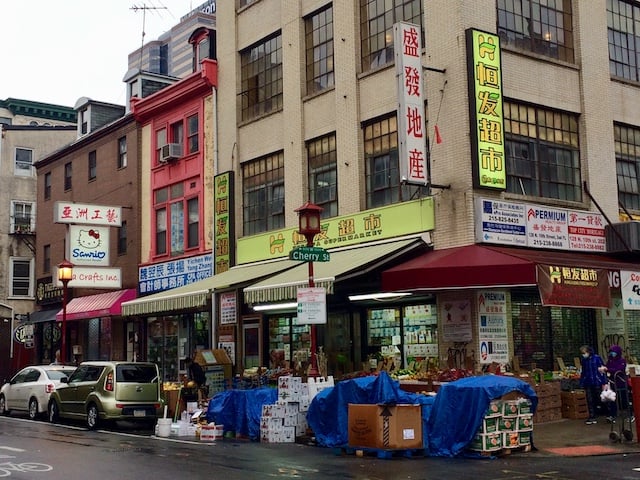 When I think of two qualities that women want to feel in both our personal and professional lives, it is acceptance and appreciation. Someone I know quite well demonstrates these two qualities —that woman is Ying, my hair stylist and owner of Artiva Hair Salon located in the Chinatown neighborhood of Philadelphia, Pennsylvania. I was inspired to write about Ying because I found her to be accepting of others, no matter what their background or status is in life. I felt a "connection of courage" with her because decades ago she moved to the United States, and years ago I had worked abroad to teach ESL. Doing either of these things requires courage. When I approached Ying about the profile article she was pleasantly surprised, and agreeable to the interview.
Ying's life chapters began decades ago in China. She was born and raised Shenyang, China (located in Liaoning Province). Shenyang, one of the largest cities in China, established itself as an industrial city. Automobile, chemical and machine manufacturing have helped the city prosper throughout the last few decades. Ying fondly recalls the beautiful farmland on the outskirts of Shenyang, giving city-dwellers the opportunity for a pleasant weekend respite from the everyday commotion. One of the things Ying misses most about Shenyang is the abundance of culture and history on display, notably represented by Huangsi Temple and Shenyang Taiqing Palace.
After graduating from high school, Ying was accepted to the Beijing Broadcasting Institute, where she majored in journalism. During her college years, Beijing played a significant role in China's Cultural Revolution. Ying described Beijing during this period as a city filled with hope, one that was opening itself up to the outside world. Ambitious construction was widespread throughout the city, a foreshadowing of China inevitably becoming an economic powerhouse on the world stage.
Ying described Beijing during this period as a city filled with hope, one that was opening itself up to the outside world.
Upon receiving her degree in 1986, Ying decided to return to her hometown of Shenyang and worked at a local TV news station. Her job consisted of recording and editing reports that covered various issues in the Shenyang area, from agriculture to education. While Ying was proud of her professional accomplishments, she felt the pressure of having to conform her work attitude and identity to that of her colleagues and supervisors. For Ying, her heart and mind were never be comfortable with this concept.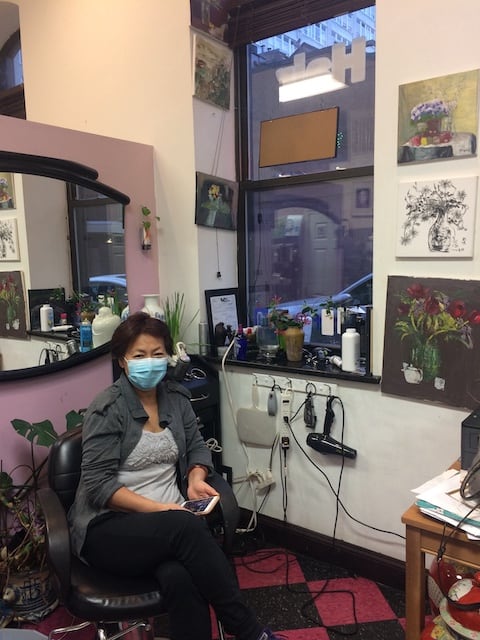 When Ying spoke about this it resonated deeply with me. Over the years I have felt this way at a couple of companies I worked for. Most recently, I experienced this during the 2019-2020 academic year at the charter school I teach at. At the time, the previous leadership team only seemed accepting of subordinates who were willing to mold themselves to fit the exact personalities and work ethic of the leadership team. This concept never suited me. Right before the Covid-19 pandemic hit in March, I even briefly considered transferring to one of the elementary buildings, as there was too much chaos, toxicity and one upmanship amongst co-workers happening under the former leadership team. While conforming one's work attitude and identity is second nature for some employees (particularly for younger employees just starting out in the work force), it's not that way for everyone. As I close out this decade of my thirties, I feel life is just too short to be living it in a cowardly, inauthentic fashion—whether it's in our professional lives or personal lives.
Growing restless and hungry for more opportunities, Ying realized that she no longer saw a future for herself in Shenyang. In 2002, after some quiet soul-searching, she made the courageous decision to immigrate to the United States, settling in Philadelphia, Pennsylvania. Shortly after arriving, Ying enrolled at an ESL school to master the English language. She also taught Chinese art at a local arts center next door in New Jersey. Later on, she completed her beauty school license and has been doing hair since 2005.
For Ying, her heart and mind were never be comfortable with this concept.
In 2013 she took a leap of faith and opened up Artiva Beauty Salon, located on a quiet side street in Chinatown. Stepping into the quaint salon, Ying warmly greets her loyal customers. One immediately feels the tranquil atmosphere with the potted plants in Asian-painted vases and Ying's own stunning artwork decorating the salon walls. I started coming to her salon in 2016 after re-locating to Philadelphia. One of the reasons I enjoy it is her patient, welcoming nature. She readily accepts you as the individual—and client—that you are. (And, sometimes, if there's extra homemade soup on hand, she'll happily serve you a bowlful.) She possesses an excellent memory, always asking about work, students or a book I'm absorbed in while waiting for the hair color to transform my roots.
When I asked Ying what she appreciates most about owning her own business, she spoke about the sense of freedom in being self-employed. It allows her more choices, and she's able to devote a bit more time to painting or writing. Nowadays, (most) women have more choices and opportunities in their lives. These choices may include following the traditional path in American culture (marriage, mortgage and motherhood), climbing the corporate ladder or setting out on a path that is neither traditional nor career driven. As a woman, I definitely fall into this third category. And it's a category that still has a way to go before being fully "accepted" into American culture.
Courage is something we should all aspire to in life.
The way I see it is this, the best way for acceptance to blossom is for us, as women, to accept each other for the different choices, dreams and goals we have. And, more importantly, to develop the courage that is essential when pursuing dreams and goals that deviate from the motherhood or career-driven paths.
There's a scene from the 1998 movie, Practical Magic, where the character Aunt Frances says, "My darling girl, when are you going to realize that being normal is not necessarily a virtue? It rather denotes a lack of courage." And courage is something we should all aspire to in life.
For more information about Ying's beauty salon, Artiva Beauty Salon, visit: https://www.artivahairsalon.com/. Photo credits for Acceptance and Appreciation in Chinatown by Rebecca Biage.