Spending my Semester Abroad Living in Seville
Hola! My name is Christina and I have been fortunate enough to be able to spend the fall semester of my junior year studying at the University of Seville in Seville, Spain. I will also be traveling to various locations throughout Europe, including Paris and Italy. Although I have only been here just over a week, Seville already feels like home. I am excited to see what the next few months will bring, and I am eager to share my experiences. First, I will tell you about my brief time in Madrid, and then I will discuss my life in Seville so far.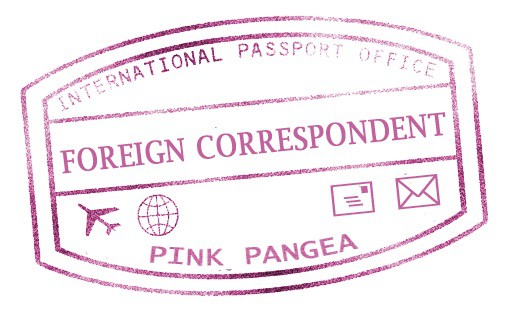 The first few days of the program were spent exploring the country's capital, Madrid. The most visited city in Europe, it's an urbanized metropolitan city with an abundance of historic monuments, restaurants, bars, and shops. We stayed at Hotel Regina, a small hotel located in the heart of the city. I was very pleased with the hotel, especially the complimentary breakfast, complete with pancakes and fruit. The city is abuzz from dusk until dawn, and the street performers–human statues, among others–will keep you entertained as you walk through Plaza Mayor to a tapas bar.
A highlight of my time in Madrid was touring the Prado Museum. I was able to see the work of some of the world's most celebrated artists, including Goya, Greco, and Rubens. I studied art at my home university, Miami of Ohio, but it is hard to really grasp the beauty and vision of artwork until you've viewed it up close. The Prado Museum was the first of many cultural experiences I have had thus far.
Nightlife in Madrid is top notch. A weekend night typically starts around 11:00 at a bar and ends at a discoteca in the wee hours of the morning. For women, American women especially, it is not unusual to be approached by club promoters offering a free drink or a deal of some sort at a local club. Being a student on a budget, my friends and I took full advantage of this. While out, I stuck with a group and limited my alcohol consumption to a couple of drinks.
I absolutely love living in Seville. In this first week, I have especially enjoyed exploring the city and trying different foods and drinks. An easy and fun way to explore the city is by biking along the bike paths. The picture I posted is of me in front of Plaza de España after biking through the city. Each day I grow more and more fond of the culture and the people.
Additionally, I have fallen in love with the architecture, specifically the cathedrals. Unlike many cities in the US, Seville does not have skyscrapers; in fact, the tallest structure is the Giralda, a bell tower attached to La Cathedral de Santa Maria. The view from the top was incredible and the cathedral is absolutely stunning both inside and out. As my first week of classes comes to a close there is only one thing on my mind: Lagos, Portugal, where I will be traveling this weekend with 130 other students. Until next time…ciao!