Swiss Food: Roasted Chestnuts, Local Cheeses and Fresh Baguette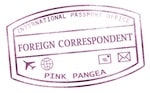 In a previous post, I lamented the absence here in Switzerland of some of my favorite American food items. In that sheepishly whiny post I promised to provide a more positive food post in praise of European delicacies. Here I go:
Food in Europe is a very cultural experience. Cafés, bakeries and outdoor markets have lined the streets of every European city I've visited. These things exist in the US, but in Europe, they seem to dominate.
I'm writing this post fresh from a weekend in the Netherlands, visiting family friends. While there I was reminded of the yummy Dutch food items I'd received in Christmas packages from these friends. Hagelslag, which are chocolate sprinkles the Dutch have ingeniously decided to delegate as a breakfast food (Europeans in general have the intelligence and insight to include chocolate with breakfast whenever possible), gingerbread St. Nicholas cookies, and my favorite, chocolate hazelnut 'M,' the perfect Holiday treat!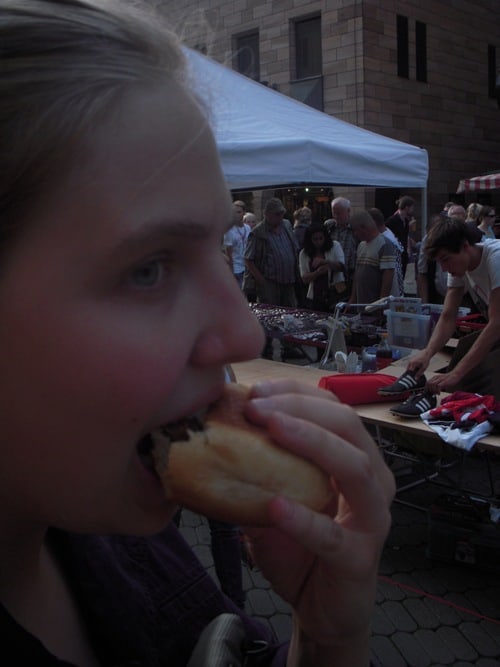 During my weekend in Holland, I also had the priviledge to eat and help cook some deliciously Dutch food: stamppot, a hearty mix of sausage, potatoes and fresh greens topped with mustard and slices of cheese and pumpkin soup, a perfect European substitute for American Thanksgiving.
In Switzerland and in the Fribourg region specifically, cheese fondue is something to be taken very seriously. It's a very symbolic meal, made to be shared and surrounded by culinary traditions and rituals, including the occasional stickler who will insist that anyone who drops a piece of bread or potato into the Gruyere/Vacherin/white wine melty goodness must sing a song, or alternately kiss the person next to them.
My favorite meals in Europe have come from wooden stalls set up in city squares. Wursts with mustard served on Kaiser rolls in Germany, mushroom crepes in France, chestnuts roasting on an open fire in Switzerland, Kielbasa and pierogies in Poland, and ham, dumplings and cabbage in the Czech Republic. I am sure that less-than-stellar street food exists somewhere, but so far I have not encountered it.
Another favorite eating experience comes from fresh outdoor markets. Most towns and cities have Saturday morning markets. Grabbing a baguette, some fresh fruit and the local variety of cheese, and camping out in a park or square is a heavenly way to spend a morning but not all of your euros.
As far as restaurants go, it's hard to find good authentic places without a local guide to help navigate through the tourist traps. Not that all touristy restaurants are bad, it's just consistently more rewarding to be a fly on the wall at a local watering hole than to find yourself with an English menu surrounded by other tourists eating 'authentic' cuisine in a less than authentic environment.
For the sake of brevity I'll stop myself here, before I plunge headfirst into the mouthwatering world of pastries, the oddities of the European kebab phenomenon, or the equally important topic of national, regional, seasonal and wonderful European drinks. We'll save that for another day.