Vitruvian: The Most Intensive Workout in Argentina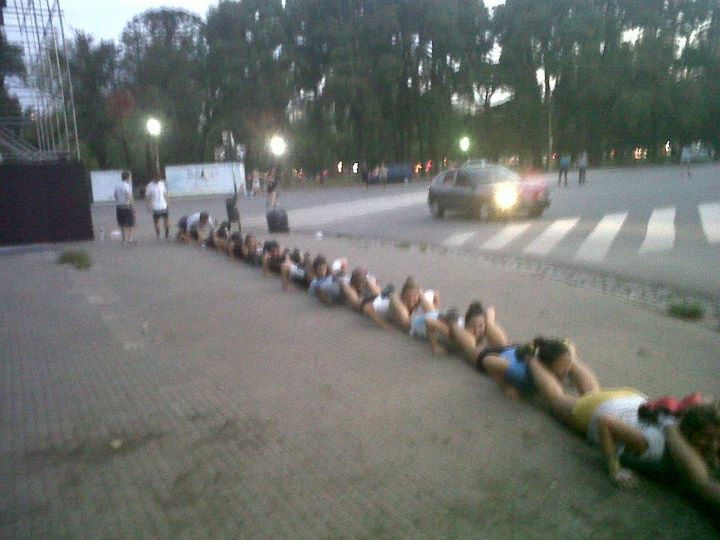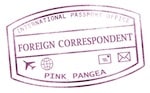 I exercise so I can eat; it´s as simple as that. So in the land of succulent beef and mouth-watering facturas (i.e. pastries), Buenos Aires can really wreak havoc on a girl´s waistline. Since I possess zero self-motivation to move my body in an athletic manner (the furthest I go is from my apartment to the ice cream shop down the street), it´s crucial for me to find an activity that will force me into motion. Knowing this about myself, I´ve always made a point to seek out boot camps and exercise classes in every city I´ve lived in. I´ve sucked wind and dry heaved all over San Francisco, Denver and Honolulu, and now I´ve found a few boot camps here in Buenos Aires to add to my list of butt-kickers. So if you're like me and have been delightedly eating your way through BA, below are a few prize recommendations to keep you from going up three pants sizes.
Vitruvian
Vitruvian is the workout you´ll love to hate. I´m serious. I think up excuses to not go to the daily 8pm workout Every. Single. Day. But I usually (I wish I could say "always", but that would just be a lie) drag my body to class because the trainers and other campers are so much fun. There is truly a tangible camaraderie in the group, which is made up mostly of expats from all over the world, but also some Porteños. Max and Percy lead each workout with just the right combination of tough love and joviality, and I really like that they focus on form at the beginning of EVERY class. I´ve seen a lot of injuries occur in intense workouts like this and having correct form goes along way in injury prevention.
Every workout is different and is modeled after Crossfit, but without weights because Vitruvian is done outdoors. Consisting mostly of circuit training, workouts can last from 25 minutes to a little over an hour, depending on your fitness level and how hard you want to push yourself. That might be one of the best parts about a Vitruvian workout: you go completely at your own pace. Max and Percy will demonstrate the workout and the number of reps to perform, then they crank up some tunes on their portable ipod player and away you go!
There is no competitive atmosphere here, just a group of friends (yes, they will become your friends) cheering each other on to push just a little bit further. And at $15 pesos a pop, this is practically highway robbery ($150 pesos/month for unlimited classes). I honestly cannot recommend this camp enough. Although the workouts can range from intense to extremely intense, there´s no better way to counteract that handful of medialunas you had before you laced up your running shoes.
Where: Meet-up is in the Bosques de Palermo by the set of workout bars/ab ramps close to the corner of Figueroa Alcorta and Sarmiento (check out photos on their Facebook to see a map of this location)
When: Monday – Friday at 8pm, Saturday at 4pm
Cost: $15 pesos-class, $150 pesos/month for unlimited classes
Website: http://www.vitruvianba.com/
Facebook:
http://www.facebook.com/vitruvianBA&sa=U&ei=MoFGT5KtF8-ctwfy3PCQDg&ved=0CBEQFjAA&sig2=fydmkdD68yZ-xxZ6__SFoQ&usg=AFQjCNFTnocP2opwKuE1GlNLQecIXm3azQ
Boot Camp Buenos Aires
If you´re looking for a good way to up your heart rate that´s not as intense as a Crossfit workout, then look no further than Boot Camp Buenos Aires. Led by friendly trainer, Dave, this camp has a location in Palermo and Puerto Madero. After a break during the insufferably hot months of January/February, Boot Camp Buenos Aires starts up again on March 1, 2012 with a promo for 20% off if you sign-up or renew your monthly membership by March 31, 2012.
Dave provides some equipment, like a few yoga mats/towels, TRX and resistance bands to supplement each workout. Each workout is outdoors and is based around circuit training. Dave combines exercises like burpees, pushups and sit-ups along with some light running to keep workouts challenging without being overly intense. People from all fitness levels will be comfortable with this boot camp and Dave is great at modifying for any injuries or pre-existing conditions. I´ve found Boot Camp Buenos Aires to be a very chill group to workout with and I look forward to attending a class when they start up again.
Where: Palmero camps meet in the middle of Plaza Italia next to the big statue. Puerto Madero camps meet in the middle of la Puente de la Mujer, which is a lovely bridge right in the middle of Dique 3 in Puerto Madero. You will receive more detailed location information when you sign up.
When: Monday – Puerto Madero at 8pm
Tuesday – Palermo at 7:30pm
Wednesday – Palermo at 10am, Puerto Madero at 8pm
Thursday – Palermo at 7:30pm
Friday – Palermo at 10am
Saturday – Puerto Madero at 11am
Website: http://bootcampbuenosaires.wordpress.com/

Facebook:
http://www.facebook.com/pages/Boot-Camp-Buenos-Aires/129643550403810#!/pages/Boot-Camp-Buenos-Aires/129643550403810?sk=info
Photo by: Erika_Mori