Public Transportation in Sri Lanka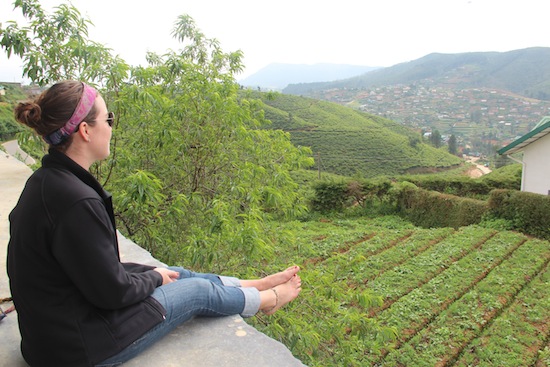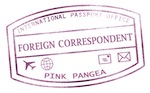 I caved. I swear I had no intention of stopping for a snack, but I decided I did in fact want to be the girl who has eaten at a McDonald's in eight countries. Maybe not something to extensively blog – I mean brag – about, but it's a traveling quirk that maybe will come up in dinner conversation sometime. And, if not, at least I got some good ole American French fries.
The late-night pit stop that was stopping at the new McDonald's near Colombo's racecourse happened in between attending a fantastic guitar festival at a local high school and going for drinks with some Sri Lankan friends. Going out with Sri Lankan guys in their twenties is very different than going out with fellow foreigners – for one thing, tuk-tuk drivers will let you stuff as many people as you can into their vehicle, including shoving two guys in the compartment meant for bags. (I've spent a total of seven months in Sri Lanka and have rarely been allowed to share a tuk-tuk with more than two other people. Then again, I haven't quite learned how to sweet talk tuk-tuk drivers in Sinhala).
Tuk-tuks (also known as trishaws, rickshaws, and three-wheelers) are amazing little vehicles used all over South Asia, and I really wish they existed in the U.S. You'll find tuk-tuks in all corners of Sri Lanka, from rural villages to congested city centers. In Colombo, roughly 75% of tuk-tuks now have meters, meaning passengers don't have to negotiate with drivers about how much they'll pay for a ride. In my opinion, this makes taking tuk-tuks less stressful, and I miss the metered tuk-tuk's when I'm out of Colombo.
Public Transportation in Sri Lanka.
Tuk-tuk drivers are masters at weaving in and out of traffic, occasionally driving on curbs, and navigating shortcuts. If you're in Colombo for an extended period of time, having a reliable tuk-tuk driver is as important as having a regular rice-and-curry joint.
Nothing can beat the price of taking the bus, though. I take a forty-five minute bus ride to and from work every day (I'm a Fulbright Fellow teaching at a university just outside of Colombo) and each way costs me twenty-three rupees, or eighteen cents. True, a bus ride through this city is not for the weak-stomached, but I'm willing to risk my breakfast for an eighteen-cent ride to work. Plus, my hour long door-to-door commute is just enough time for the latest episode of the podcast "This American Life," and I've grown to really love my mornings whizzing through the streets of just-waking-up Colombo while listening to NPR on my iPod. The best of my two worlds colliding.
I strongly recommend visitors to Sri Lanka to experience the bus system. Yes, you can take tuk-tuks most places, but it's less expensive and more fun to take the bus! Plus, you see more, you interact with people more, and you will definitely have more than one chance to get lost and find your way again (because what adventurous traveler never gets lost?) I find there's something about public transportation that makes people very willing to help others; if it's your town, you're usually happy to help outsiders navigate it.
Public Transportation in Sri Lanka.
On a number of occasions, I've been taken under the wing of a kind Sri Lankan woman who tells me what stop I need to get off at to get to the public library or park, how many stops are left, what major landmarks I need to look for, and what bus I'll take to get home. So, hop on, get a little lost, and be on your way! (You can always take a tuk-tuk if you get really turned around.)
And then there are the trains. Trains in any country are never to be missed, but particularly those in beautiful South Asia. Sri Lanka's trains are easily maneuvered and take you to many of the major cities around the country.The train from Colombo to Galle (down south to the beaches) is a three-hour ride along the coast, sea breeze whipping in your hair, local fisherman cutting up that day's catch, little kids playing next to the tracks. My favorite route, though, is from Colombo to Nuwara Eliya, a city in the hill country of the Sri Lanka's Central Province. Its name means "city of light" and it's my favorite Sri Lankan city, full of rolling hills of tea bushes and cold nights that have me wearing socks to bed. The train ride there is often loud, a little smelly, and always incredibly scenic.
On this particular Saturday in January, I'm riding with my younger sister who's visiting for a few weeks. The air hitting us from the big open windows is cool and fresh, and as we wind our way past deep valleys and pine trees, I say goodbye to Colombo's humidity and hello to the fog settling over the lush hills of tea country. I lose myself in the bumpy ride, grateful for the breeze, grateful for public transportation, grateful for all the ways I get to travel in, around, and through this island. Today, I'm just your average, grateful, happy-go-lucky traveler. Today, I never want to stop moving.