My Summer Romance with a Turkish Man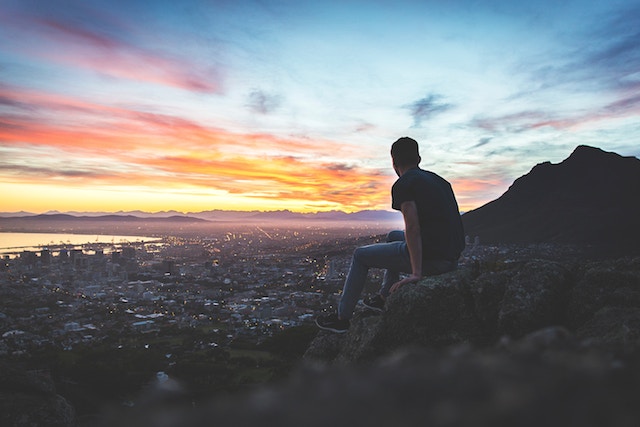 Last summer I was lucky enough to travel for 41 days through Turkey. As my best friend is Turkish, we thought it would be an amazing idea to do something fun during vacation and together we decided to visit the southern part of the country. We were both in our teens and were looking to get away from North America as well as experience something new. My friend owns an apartment in a holiday resort-type city, so staying right by the beach seemed like the perfect answer. It was in southern Turkey that I met my Turkish man.
Over the course of my time abroad, I found that Turkish guys were nothing close to any type of guy I had ever met. For starters, they are extremely jealous and like to be in control. They are also romantic and passionate, and extremely flirty. Walking past men of all ages, my friends and I were shocked by the number of looks, whistles, phone numbers and invitations to dinner we received.
I think the reason I grew to love Turkish men so much is because they gave us so much attention and made us feel like queens.

My Summer Romance with a Turkish Man
One day, my friend and I were at the pool, simply enjoying our day. As we were exiting the pool, we noticed a girl running at full speed towards us. She quickly got our attention and told us that her friend (who was a guy) wanted to hang out with my friend and me. We initially rejected this impromptu request, but after some convincing, agreed to meet up later that night.
Things completely changed the moment I laid eyes on him. I completely fell for him, even though he was a complete stranger. He was so incredibly charming and showed great interest in me.
I think the reason I grew to love Turkish men so much is because they gave us so much attention and made us feel like queens.
As the evening progressed, we eventually walked to the beach, where this previous stranger suddenly started to pour his heart out to me. Talking through my friend who acted as the translator, he said some of the most beautiful things to me that I had ever heard. Although I saw a few red flags, I wasn't too concerned because this was just a summer fling. After two hours, he ended our conversation by giving me a bracelet, a simple piece of yarn. By this point, I was in love with him.
The next day, we spent the whole day together, and we met up again two weeks later. Our relationship never turned sexual and never once did I feel like he was rushing anything or making me uncomfortable. Rather, for the first time in my life, I felt loved by a guy who considered me absolutely beautiful, both inside and out.
All in all, I truly traveling to Turkey, especially as a young woman. You simply won't regret it. I will definitely be going back. In any case, although there is no future for me and my Turkish man, we still keep in contact and hold onto the memories that were created during that magical summer.
My Summer Romance with a Turkish Man
Related Reading
Three Truths about Typical Turkish Men
In Defense of Turkish Men: A Love Story
Tips for Women Travellers in Istanbul
Unsavory Moments with Turkish Men
Have you dated a Turkish man? Email us at [email protected] to share your experience and advice with the Pink Pangea community. We can't wait to hear from you. Photo credits by Unsplash.