Travel Bermuda: 5 Fantastic Gluten-Free Restaurants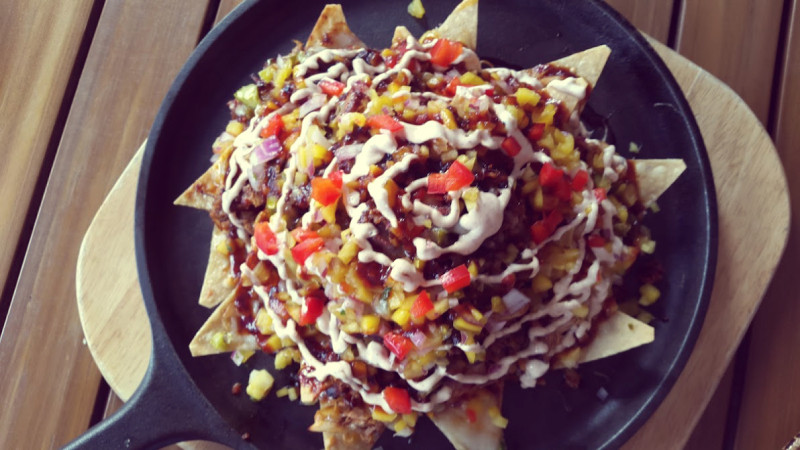 One thing I always find when travelling is that it can be nearly impossible to know where you will be able to find gluten-free options. Well, I've gone around the island of Bermuda to find gluten free restaurants so you don't have to. Each of these are highly rated by both local and visiting sufferers of celiac disease. Here's how to travel Bermuda and enjoy a gluten-free vacation.
Travel Bermuda: 5 Fantastic Gluten-Free Restaurants
1. House of India
Almost the entire menu is gluten-free, except for the pastries and naan bread. That means all curries, poppadoms, and onion bhajis are made gluten-free (with gram flour or lentil flour). I have found myself enjoying the authentic Indian food and atmosphere for many years, and it's always been a hit with both locals and tourists alike.
This is personally, my favourite place to eat out on a strict celiac diet. The kebab platter is a lovely item to share as a starter while you wait for your simmering curries to come out of the kitchen–the start to a perfect evening out!
Travel Bermuda: 5 Fantastic Gluten-Free Restaurants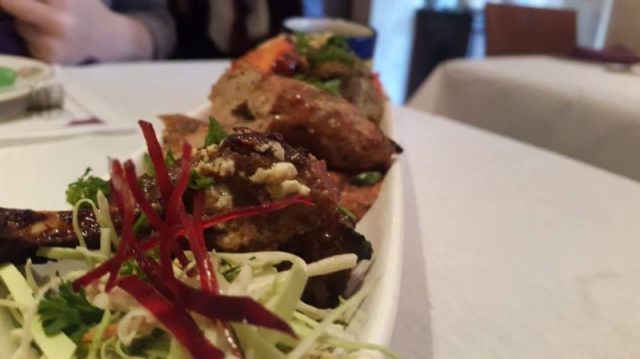 I've been going here since I was a child way before I had any food allergies. In fact, fond childhood memories of tacos and virgin pina coladas cloud my memory of this Mexican restaurant. But now in 2015, I enjoy much more than just the tacos.
Rosa's Cantina has an extensive, delicious menu, catering to every taste bud. There is a section called "Kara's Kitchen," with healthy options that contains only a few hundred calories per serving, as well as vegan options. Not only are they able to achieve gluten-free goodness but they can cater to all sorts of food allergies and tastes!
Because the owner's daughter has food allergies, they take the commitment on a personal level, which we can all appreciate. So if you crave some Mexican spice in your life, this spot will leave you smiling!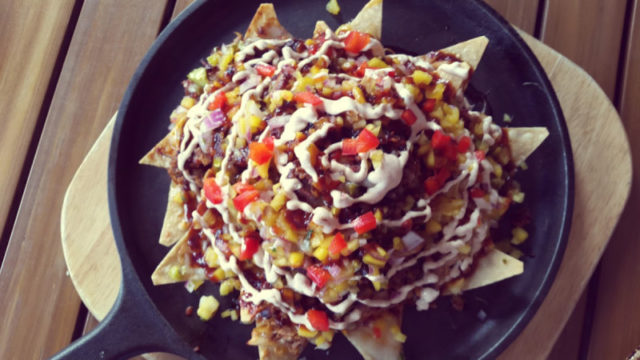 3. Harry's
Situated right on the Waterfront by Miles Market, Harry's has a lovely vibe for a relaxing afternoon cocktail, a romantic date or an evening with friends. They stock a great selection of gluten-free alcohol and have a very fresh and delicious menu, which includes a wide selection of gluten-free options.
Their tuna tartare is a favourite! You can order it with their gluten-free bread, which is fantastic!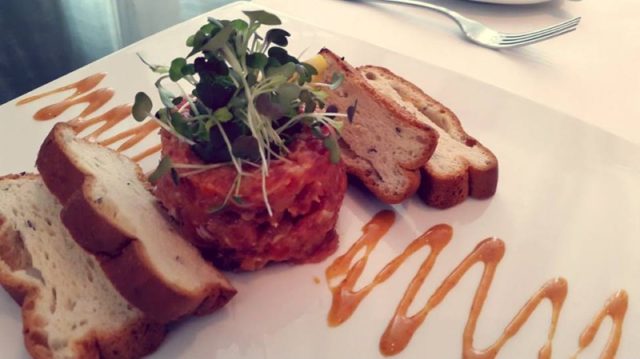 4. Angelo's Bistro
This place is a well-kept secret, and a complete gem. Upon arrival I was greeted with a completely gluten-free menu, not just gluten-free options! The staff are knowledgeable of celiac disease and very careful and considerate of people who suffer from food allergies.
Because of their great care, they've received the "Best Gluten Free Restaurant in Bermuda" award. The pasta primavera paired with a nice white wine is a delicious and refreshing lunch option right in the heart of the City of Hamilton.
Travel Bermuda: 5 Fantastic Gluten-Free Restaurants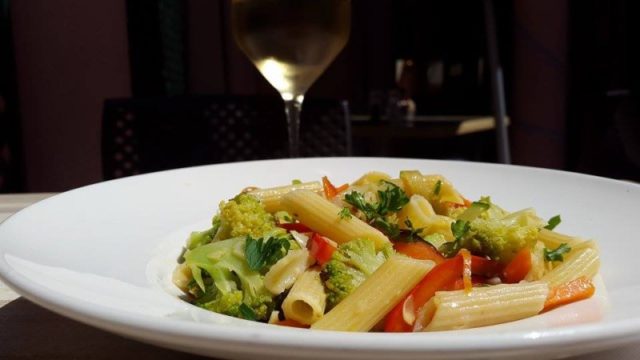 Tucked away down a charming brick lane, in the gorgeous old town of Saint George's, you find'll yourself on the waterfront. The restaurant formerly known as Carriage House is a new kid on the block, which boasts an excellent menu with lots of fresh, local ingredients.
They serve an excellent selection of gluten-free options including daily specials, and the kitchen is knowledgeable about food allergies and happy to work with you to suit your dietary restrictions. Local rock fish is a big hit, and I saw why after tasting this delicious fresh fish!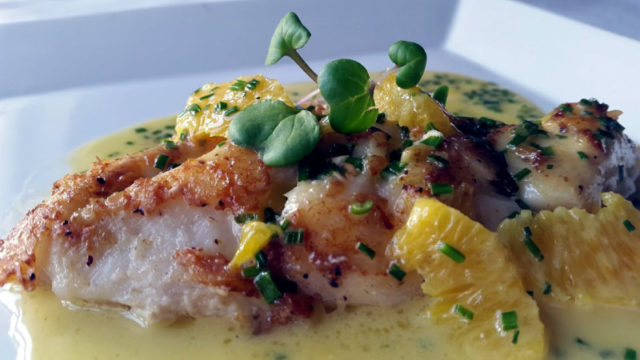 If you wish to find any further information about gluten-free options in Bermuda, check out the Facebook group, "Gluten-Free Bermuda."
Have you traveled to Bermuda? What were your impressions? Email us at [email protected]pinkpangea.com for information about sharing your experience and advice with the Pink Pangea community. We can't wait to hear from you.
Travel Bermuda: 5 Fantastic Gluten-Free Restaurants photo credits: Jessica Shen and unsplash.
Travel Bermuda: 5 Fantastic Gluten-Free Restaurants
Related Reading
6 Things to Do in Bermuda That You Probably Never Considered