Amazon Travel: A Visit to my Father's Homeland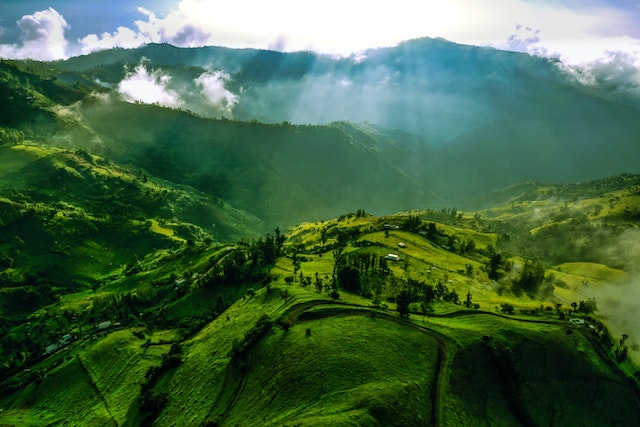 For such a small country, Ecuador is filled with diversity – the animals, the culture and its terrain. I went to Ecuador for the first time this year with my dad, who is a native. He was returning to his homeland after 31 years and I tagged along. It was so special for me to go because I was finally getting in touch with another side of my roots. Also, I studied Latin America as an undergraduate so it was surreal for me to finally be on land that fascinated me so much due to its history and people.
As a first-timer, my dad wanted me to relive his childhood by visiting the different regions of Ecuador: the sierra (highlands), the oriental (jungle) and the costa (coast). He was quite the adventurer when he was my age, and he knew I was too, making him excited to be traveling with me by his side.
Amazon Travel: A Visit to my Father's Homeland
Welcome to the jungle
After hearing all about scary animals and huge insects, I was a bit anxious about going to the jungle. Keep in mind, I'm a girl from the suburbs where the most dangerous animal is a deer and our biggest insects are probably centipedes.
From Ambato, both my dad and I woke up before the sun rose and caught a bus at 5:30am to the province of Napo. That's the great thing about Ecuador – coach buses seem to go everywhere, and cheaply. In Napo you can get a taste of the Amazon Rainforest, so its a great place for everyone. There are different towns within Napo but my dad and I stayed in a small one called Misahuallí, about 20 minutes from Napo's capital, Tena.
My dad was shocked by the development in the region: there were actual roads for cars and buses to drive on now. It had been years since he'd been there. Napo isn't actually a secluded place, and there is a lot of tourism there. The residents super friendly. It seems that when you have a question, everyone steps in to give you a precise answers. It also feels very safe, much more than in the city. You can walk at night and see every single star light up the night sky and not feel any type of danger.
Amazon Travel: A Visit to my Father's Homeland
Places to See
The main attraction of Ecuador is the land's history, which instantly drew me in. You can take trips to Yasuni National Park, where people can be learn about the indigenous culture and even live with them. You can go through the famous Cavernas de Jumandy, a cave dedicated to an indigenous man who stood up against the Spanish conquistadors. I even saw an indigenous woman who lives deep within the rainforest, which was amazing. She was casually walking along the Río Napo, a major river.
This was my first time going to a developing country and it was memorable. It was full of adventure, culture and felt like home. The bugs might have eaten me alive with all the bug spray I put on and the sun beat me down but the experience was worth it. It all makes sense why Ecuador's slogan is "All you need is Ecuador."
Photo by Unsplash.