Damon and Jo with Blogger Joanna Franco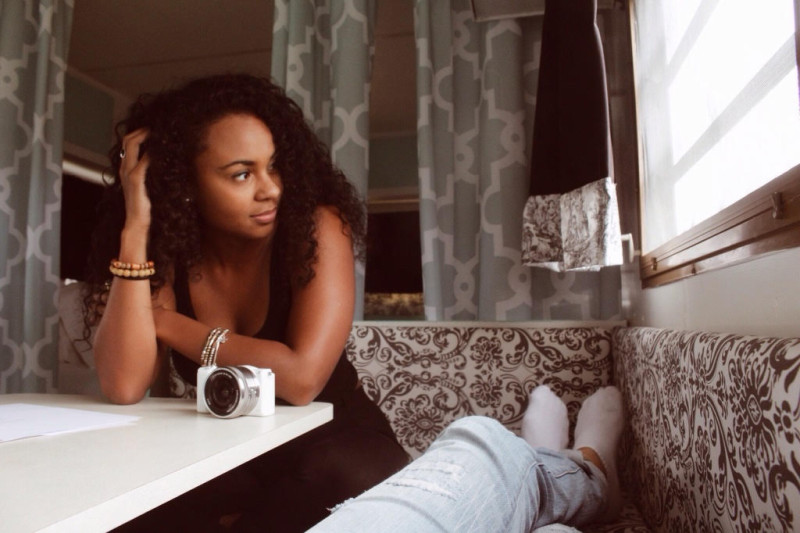 Blogger Joanna Franco shares her blog, Damon and Jo, in which she shares with her best friend Damon, and talks about their YouTube channel.
Tell us about yourself! What do you do when you're not traveling the world? Where are you from? Where do you currently live?
I'm Joanna Franco, but most people call me Jo. I'm a Brazilian/American blogger and vlogger, for a web series and blog called Shut Up and Go that I created with my best friend turned business partner, Damon Dominique.
After five years in Brazil, my single mother moved her three kids to the suburbs of Connecticut for the "American Dream."
I was always passionate about languages, and culture from my dual upbringing and wanted to make a career out of it. I just knew after my sixth internship in corporate companies that I needed to find a better way. The blog and web series came at a time of "now or never," we took the idea and ran with it.
When I'm not traveling, I'm hanging out in my neighborhood in Los Angeles. I also like to practice my Italian, water color, play the ukulele, and go places in my backyard pretending I'm in a foreign country!
What first inspired you to start your blog? Since then, which destinations have you covered?
The blog, Damon and Jo, isn't just focused on travel, but everything that could make your life a little more adventurous and bold, or how to learn a language, or helping you realize that we have our fears too but we overcome them. It's more a motivational blog than anything else. If we can help someone shut up and go for whatever it is that will make them happier in life, our goal is accomplished. I also love documenting interesting conversations or encounters I've had along the way, a little bit of story telling for the soul.
What is the main purpose of your blog? Is there a message that you're trying to convey to your readers?
I have this weird habit of putting on a Pandora playlist of "no lyric" music like RJD2 or Cloud radio that kind of trances me out. I need to be in a cozy place, with back support, and most of the times plugged into headphones. It's a process, and it's not a pretty one. In terms of actually writing content, a lot of times, I have these elaborate ideas, and the quirkiest things to say, but I think "well, what's the point for the reader, what are they getting out of this," and that usually delays my process but makes blogs easier to digest for the reader. Recently, I've been using my own motto to get me to write blogs "just shut up and go write a blog."
What gets you into the writing mode?
Our blog is like a supplement to our YouTube channel, we never post the same content on both platforms, but a lot of our viewers and partners trickle in from our YouTube channel.
What are some exciting partnerships, connections, or opportunities that have come out of your blog?
Some exciting partnerships that came just because of our blog include doing a social media campaign with Target, a blog post for Booking.com, and blog posts for a big hostel company called BedAndBars. It's exciting to have "inventory" as a social media company because it's all creative. You can pitch your ideas to the client and 9/10 they'll respect your vision and let you do your thing, the best part is they pay you to do it!
Is your blog a business? If so, what are some of the ways that you monetize it?
Our blog is definitely a business, it's a big part of our overall Shut Up and Go business which consists of our blog, our social media platforms, and our YouTube channel. We monetize with Googe AdSense, and we're also signed to an agency called Mode Media which has been great at helping us get these deals with Target and Booking.com. We also have Amazon Affiliates where we can link to products and language resources that we would actually use. From there, we get a small percentage of the commission. There's a lot more we could be doing that we'll dabble into in the future like direct ad selling to companies, or writing reviews, etc.
What advice would you give to other women who are interested in launching a travel blog?
YOU GO GIRL! It's really tricky to start, but once you start and realize you can support yourself without having a boss, it's extremely rewarding. It's amazing to be in control of content, and to be in control of who you partner with. It's really not easy, but it's sustainable long term both financially and for your happiness.
Photo by Joanna Franco.