The Travel Sisters with Blogger Matilda Geroulis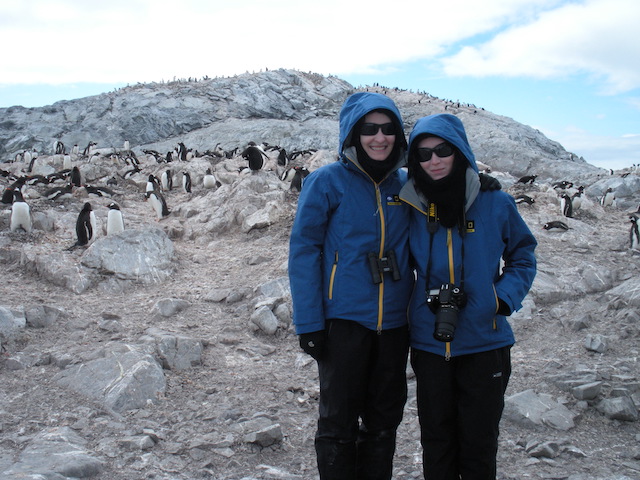 Blogger Matilda Geroulis shares her travels with her sister in their blog The Travel Sisters. Here's a glimpse into our conversation.
Tell us about yourself! What do you do when you're not traveling the world? Where are you from? Where do you currently live?
My name is Matilda and I write for The Travel Sisters along with my sister. I am from Chicago which is where I currently live. When I am not traveling, I am usually thinking about future trips or hanging with my family and my dog.
What first inspired you to start your blog? Since then, which destinations have you covered?
For many years, my sister and I talked about starting a blog chronicling our travels. We are obsessive about research and often found useful tips on other travel blogs. We figured sharing our tips might be useful to someone. Full-time jobs got in the way for a long time but we finally started our blog early 2014.
Some destinations we have covered include China, Rwanda and Japan.
What is the main purpose of your blog? Is there a message that you're trying to convey to your readers?
We write about how to earn miles and points for almost free travel. We also try to provide some inspiration on places to travel as well as useful tips and information.
What gets you into the writing mode?
I am usually inspired to write when I can have a big block of time alone with few or no interruptions.
What are some exciting partnerships, connections, or opportunities that have come out of your blog?
We have partnered with Tripeasel which is launching soon.
The Travel Sisters with Blogger Matilda Geroulis.
Is your blog a business? If so, what are some of the ways that you monetize it?
My blog is a part time business. I have another job so the blog is not my primary source of income however. I have monetized the blog by advertising. We would like to work on earning income with affiliate links next.
What advice would you give to other women who are interested in launching a travel blog?
Write what you are passionate about but also think of how you can differentiate yourself from other bloggers. Good writing is important but great photography helps as well. While I enjoy blogging, launching and writing a travel blog will take more time than you envision.
Photo for The Travel Sisters with Blogger Matilda Geroulis by Matilda Geroulis.