The 11 Best Things to Do in Medan, Indonesia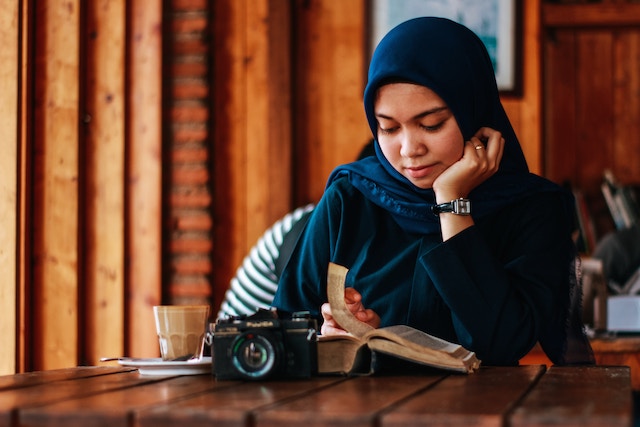 Indonesia, one of the most densely populated places on the planet, is a country of beguiling and intoxicating contrasts. During my recent trip, I walked into the jungle and off the grid, guided by a real life super hero who hunted wild boar for dinner with nothing but a spear. I wandered the streets of a thriving colorful city and shopped for antiques older than I ever thought possible and drank a surprisingly good latte. I booked myself into a luxurious resort on the beach of a tropical island. And I visited an island where, somehow, and miraculously, I found myself to be the only tourist.
Indonesia, land of spectacle, adventure, and diversity has more than 17,000 islands with over 300 languages spoken across them. There is so much to discover and experience and decidedly never enough time. Medan, the largest city in Sumatra, is one of my favorite places to visit. The city bursts at the seams with the eclectic culture and ethnic diversity that makes Indonesia so appealing and intoxicating, and that makes me feel just a little bit like kid in the proverbial candy shop. Here's my guide to the 11 best things to do in Medan, Indonesia:
11 Best Things to Do in Medan Indonesia
1. Marian Shrine of Annai Velangkanni –
Jl. Sakura III No. 7-10
This Catholic Church, built in 2005 by Indian Jesuit missionary Father James Bharataputra S.J., bares resemblance to both a Tibetan style Buddhist Temple and a palace in the Forbidden City in Beijing. One of the most unique buildings you will ever see, the exterior walls depict scenes from the Book of Genesis, along with dinosaurs and outer space. Directly under the shrine of Our Lady is a fresh spring thought by locals to have miraculous healing powers – which could very well be true as it is fresh, clean, and free water.
2.

Tjong a Fie's Mansion

– 105 JL Jend. A. Yani.
Built in 1895 by a Hakka merchant, the Tjong a Fie Mansion is a registered historical landmark with Chinese, Malay, and Art Deco influences. The two-story home is a breathtaking and exquisite glimpse into the riches of Medan's elite.
3. Merdeka Walk
The Merdeka Walk, a collection of outdoor eateries in Lapangan Merdeka offers cuisine ranging from donut stalls to sit-down restaurants serving grilled fish to what could possibly be the world's glitziest Pizza Hut. The walk is also a favorite nightspot and is usually filled with live music and creative entertainment ranging from band performances to break-dancers.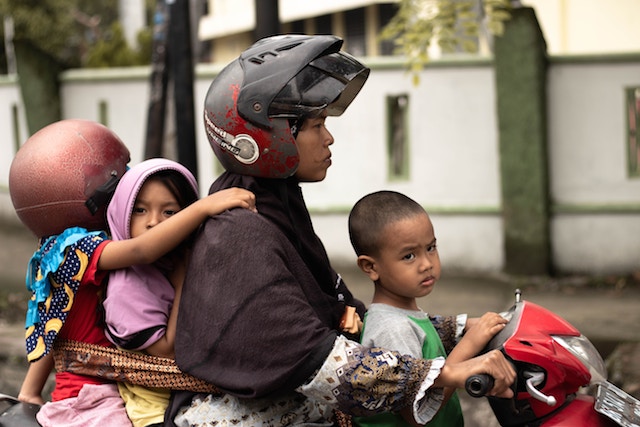 4. Shri Mariamman Temple – JL. Kangkung 75
A Hindu Temple built in 1881, The Shri Mariamman is a peaceful, beautiful place to stop and rest during your wandering through Medan. The temple is Medan's oldest and worships the Goddess Marianman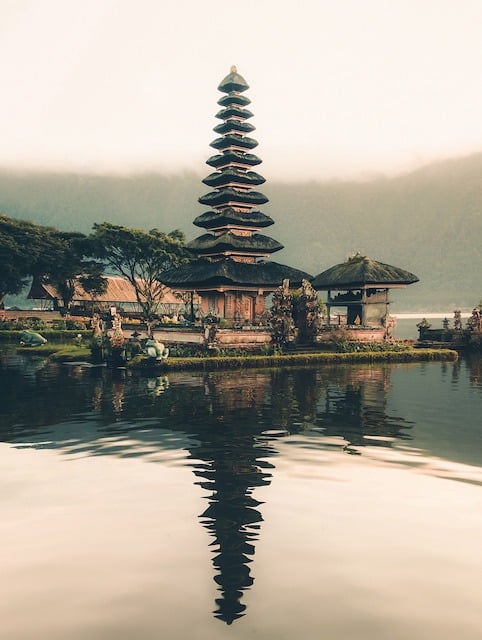 5. Swiss Belinn Medan Hotel – JL. Surbaya 88
The best accommodation in Medan is this busy hotel. The rooms are cool with dark slate floors and white washed walls. The beds are extremely comfortable and welcoming after a day spent in the busy, vibrant streets of the city. The hotel also has a popular restaurant.
6. Museum of North Sumatra – JL. HM Joni 51
In a lovely traditional building, this museum houses a collection that covers early North Sumatran civilizations, Hindu, Buddhist, and Islamic periods, and the Dutch colonial era. Inside it's halls, you can find carved wooden dragon coffins, Batak scrolls, sublime textiles, and an ornamental dagger collection.
7. Medan Post Office – JL. Pos No. 1
The Medan Post Office, a historic building designed by Dutch architect Snuyf, was established in 1911. The function of this unique building has always been that of sending and receiving letters. The white and orange dome shaped building is across from Merdeka Square and not far from the Merdeka walk.
8. Tirtanadi Water Tower
This neo-renaissance water tower, built in 1908, provided abundant clean water for the locals and for the last century acts as a back up reservoir for the city's water supply. Standing in the middle of Medan traffic, the water tower is Medan's true icon and sometimes considered the Eiffel Tower of Medan.
11 Best Things to Do in Medan Indonesia
9. Kesawan Street
Tjong a Fie's Mansion is at Kesawan Street but you can also find antique shops along the street – and maybe your very own ornamental dagger to take home. Just remember to put it in your checked luggage.
10. Mie Tiong Sim Selat Panjag –

JL. Selat Pangjang No. 7
This food stall, located on a street of food stalls behind the Hotel Swiss Belinn is famous with locals and tourists alike for its mie toing sim.
11. Jaman Semerong Street Stalls
Mie Tiong Sim Selat Panjag isn't the only food stall worth visiting. Medan is full of them. Check out Jaman Semerong Street for more, as well as a happy busy nightlife.
Medan is not traditionally known as a tourist destination in Indonesia, but rather a stop along the path to Lake Toba or Bukit Lawang. This is perhaps one of the more appealing and refreshing reasons to visit now, especially for the intrepid, curious traveller in search of a glimpse into the local and authentic flavor of Indonesia
11 Best Things to Do in Medan Indonesia photo credits by Unsplash.