5 Magical Places for Island Hopping in the Philippines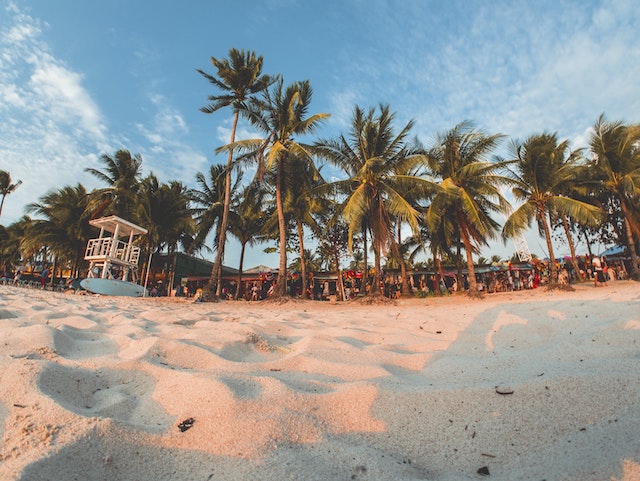 Comprised of over 7,000 islands, the Philippines can be a mind boggling place to have to narrow down an itinerary. There are so many beautiful beaches it is hard to choose just one or two. Most flights run through Manila and you have to fly to get almost everywhere in the country, so be sure you set aside time in your schedule for travel. Here are some spots to definitely include in your Philippines island hopping getaway.
5 Magical Places for Island Hopping in the Philippines
Boracay
Several sources have voted the beaches of Boracay some of the best in the world, and for good reason. This is the self-proclaimed party island of the Philippines, and you can find some quiet on the island so it is a good spot to have R&R following late nights. White Beach is by far the busiest, but great for people watching, also head over to Bulabog for water sports and to see those iconic paraw boats sailing by. It's popular to hire a boat on an island for a day tour where you can snorkel, have lunch on a quiet beach and float over clear blue waters.
Palawan
There seems to be a big debate over which island is better, Boracay or Palawan. They are both vastly different, so if you have the time, go to both and decide for yourself. While Boracay is a more typical beach island getaway, Palawan has a unique landscape that makes it special on its own.
Palawan has two sections that get the most attention, El Nido and Coron. They are equally beautiful, offering similar scenery but in different types of locations. El Nido is a bustling tourism hub and Coron has more of a sleepy fishing village vibe. While both require you to do island hopping day tours, El Nido has more beaches while Coron has more lagoons.
Cebu & Negros
Famous for whale shark diving in Oslob, Cebu is one of the larger island chains. Cebu city has the second largest airport outside of Manila, so it can be a spectacular jumping-off point for exploring the region. There is a rich Spanish history here, and much like the other islands of the Philippines, the beaches and diving are both can't-miss attractions. Stay in the big city for shopping and culinary treats, then day-trip out to beaches and waterfall treks. If you are really feeling adventurous, you can head a little further north to Malapascua Island to swim with the thresher sharks.
Negros Island has two sections, Oriental and Occidental, with a central mountain range dividing the island. There are several nature parks throughout Negros, the more famous beingApo Island, where you can swim with sea turtles. The diversity of mountains, lakes and oceans makes for a one-stop location.
Bohol
This is your chance to spend some time off the beach. Spend the day driving out to the Chocolate Hills, seeing the Tarsiers and learning more about the deep Spanish history and how it has influenced the country. Panglao is in the southern part of the island and has some great beaches, so you can have both sand and sightseeing when in the Central Visayas region. The Chocolate Hills are thousands of small land masses covered with grass that turns a shade of brown in the dry season, mimicking a sea of chocolate kisses. They are a product of marine limestone build-up over thousands of years and are a natural phenomenon.
Be sure to check out one of the world's smallest mammals, the Tarsier. They are primarily nocturnal so you can see them sleeping in the trees. To meet one of these little primates, go to one of the two sanctuary spots on the island recommended by the Philippine Tarsier Foundation. They run a conservation program aimed at protecting the species.
Leyte
Cebu may be where the tourists go to swim with whale sharks, but Leyte has some incredible diving. You can see whale sharks in their natural migration route, rather than being fed by fisherman as a tourist attraction. Leyte is a quieter island, great for divers and snorkelers. This is where you can enjoy laid back Filipino culture, away from the more touristy islands. The birthplace of Imelda Marcos offers a glimpse of what true Philippine island living is all about. You'll learn much of the Pacific and WWII history here, where many famous naval battles were fought.
These are just five options from over 7000 thousand, but you must start island hopping in the Philippines somewhere!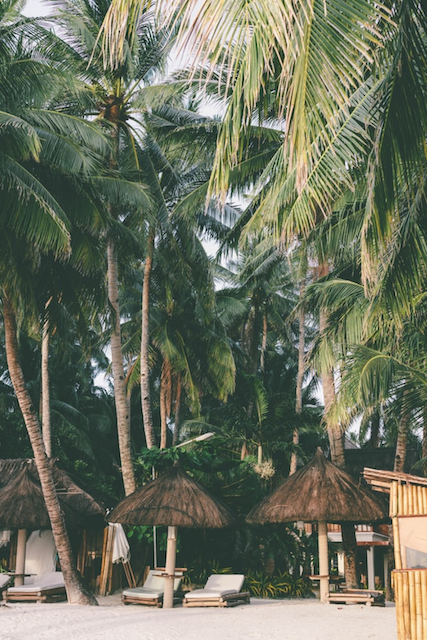 Photo credits for 5 Magical Places for Island Hopping in the Philippines by Unsplash.