Paradise and a Pandemic in the Philippines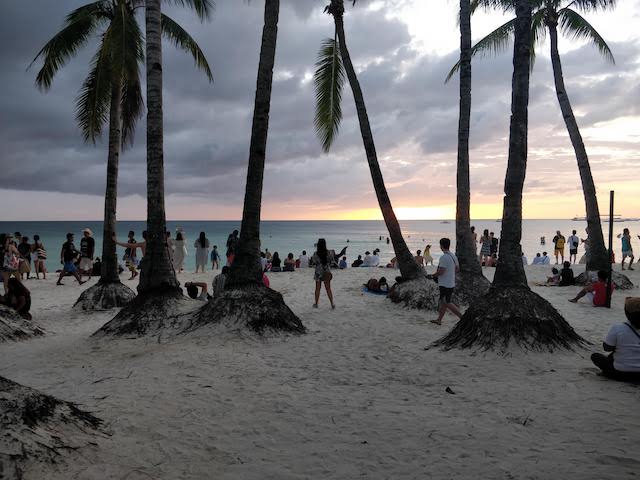 I witnessed the start of the COVID-19 pandemic whilst in the island paradise of the Philippines, where I spent a month with my sister. The anchor was a wedding, my sister a bridesmaid. It was a month we will never forget, but not for the reasons we would have imagined.
We were due to fly to the capital, Manila, arriving on Sunday 19 January and returning to the UK on Sunday 16 February. Just under a week before our departure, the Taal volcano erupted for the first time in 43 years. Our initial plan was to spend a day or two in Manila, before heading to Tagaytay, one of the local towns surrounding the volcano that was evacuated due to the eruption. We were due to visit Sisters at an orphanage and stay with them for a few days, but this was not to be.
While we were still in the UK, our friends who were already in Manila (preparing for their wedding) updated us on how the city was coping with the after-effects of the eruption; aside from the usual pollution that inhabits the Manila skies, the sky was ashy and grey and the air thick.
When we arrived, we began our stay in Bonifacio Global City (BGC) in Metro Manila. We were advised to stay in the financial and lifestyle district which offered easy access to a good selection of shops and restaurants. The bride gave us some face masks as there was a shortage due to the eruption.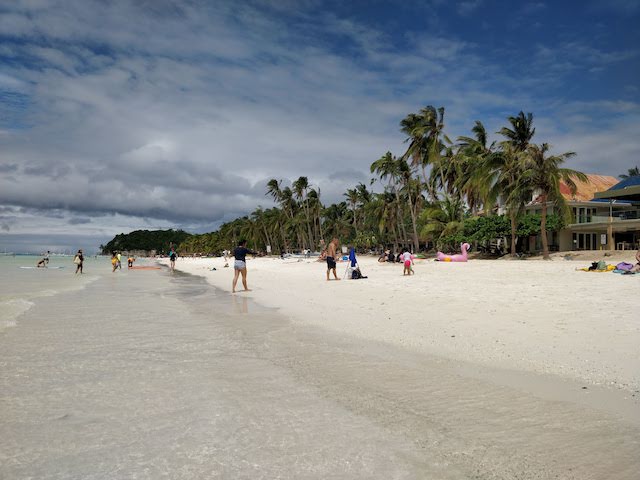 We saw a television update informing us that on 23 January, Wuhan, China, had entered lockdown due to the COVID-19 outbreak.
On Friday 24 January, we decided to treat the bride-to-be and her sister to a meal to celebrate the upcoming nuptials. We made the unfortunate decision to go to a restaurant called Claw Daddy where we got food poisoning. The bride-to-be felt sick within half an hour, it took 24 hours until the food poisoning affected the rest of us. 
The bride-to-be felt sick within half an hour, it took 24 hours until the food poisoning affected the rest of us. 
I soon realised that the food poisoning had triggered a violent cough that I couldn't shake. For peace of mind, I organised a video appointment with a UK doctor via an app, as it was a quick and convenient way to see if there was anything to worry about without ever leaving the apartment. I used an app called Push Doctor to arrange the video consultation, one of many apps like these available. The doctor encouraged me that there was likely nothing to worry about, however, if the cough persisted for more than a week, it was possible that I had Aspiration Pneumonia. That eased my mind to some extent.
Meanwhile, the Philippines' first case of COVID-19 was reported on 30 January, it was a 38-year-old female Chinese national from Wuhan. On the same day, the World Health Organisation declared a public health emergency of international concern. By this time we had been in the Philippines almost two-weeks.
We didn't feel anxious about the virus. Most people wore masks to help protect others. There were staff everywhere who held doors and operated lifts, as well as extra cleaning procedures put in place and sanitiser readily available. Everywhere we went we underwent temperature checks and hotels would require us to sign a declaration stating we did not exhibit symptoms and had not travelled to China recently. The Philippines acted quickly to make sure they could control any risk of spread, and all this after only one confirmed case.
On Saturday February 1, several days after my video consultation, I wasn't feeling any better so I decided it was time to go to a Medical Centre; the wedding was the next day and I wanted to deal with this before then. It felt so much more comfortable than you would feel in any UK hospital. The Medical Centre had restaurants and even a foreigners lounge. I was seen in the Urgent Care clinic, which is a walk-in centre. I waited about 30 minutes to be seen, after an initial consultation I was sent to have a blood test and X-ray in the main building and asked to return for the results and diagnosis in a few hours. I was so impressed that they were able to run tests and provide the results so quickly – not something I was used to.
I was diagnosed with Aspiration Pneumonia; when I was vomiting some of the vomit had entered my airways and into my lungs. After the diagnoses, I felt a sense of relief. I honestly hadn't felt like this before; my body was weak, I felt discomfort with each breath and pain with every cough. 
After the diagnoses, I felt a sense of relief.
After the hospital visit, my sister and I made our way to the Shangri-La where we stayed for a couple of nights; the wedding reception would be taking place here the next day. We were able to get a generous discount on top of the fact that the original price was actually rather reasonable.
The wedding took place on Sunday 2 February. Not only was this the day of the wedding, but it was also the day the Department of Health confirmed that a 44-year-old Chinese man from Wuhan had died the previous day in Manila. The president immediately approved a temporary travel ban for travellers coming from China, Macao, and Hong Kong.
My sister joined the wedding party for the wedding prep in the morning. I remained in bed and decided that's where I would stay for most of the day and would make an appearance at the reception later that evening. I felt very much at ease resting in what could have easily been the most comfortable bed I have ever been in, and when I got hungry I was able to order room service – a luxury I wasn't familiar with. The day after, we were due to check out of the hotel, so before we left I decided to see the hotel doctor for some advice as we were meant to be flying to the Filipino island of Boracay in two days – I was given the all-clear to fly.
Boracay was restricting domestic travel to the island, banning Chinese nationals entering the island as well as anyone with recent travel history to China. This was to ensure the island of Boracay remained free of the virus. The island was beautiful; stunning beaches, friendly people and little worry about the coronavirus.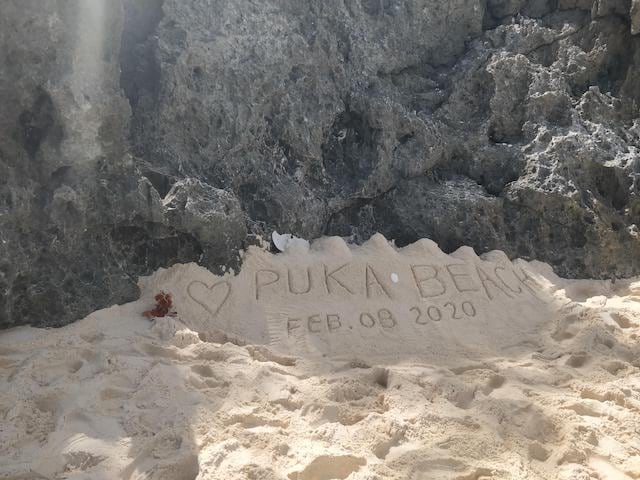 Several days later we made our way to Cebu. The first place where we were able to easily purchase masks. A pack of 5 masks were available at the local pharmacy for the equivalent of £1.
We were really impressed by the fact that whilst there was a shortage of masks, the government banned any increase in price.
We were really impressed by the fact that whilst there was a shortage of masks, the government banned any increase in price.
I kept in regular contact with my family in the UK to let them know we were okay and to see how the situation was panning out on their side. Whilst in the Philippines we felt a sense that the UK was in panic mode. We also saw that the numbers increased much more in the UK compared to cases in the Philippines, where there were no local transmissions during our stay.
From Cebu, we flew back to Manila where we spent a few days and then flew home. When we landed in the UK, our temperatures were not taken, we were not asked if we exhibited any symptoms, no contact details were taken and we were not asked to isolate. We were really surprised that people could enter the country with no restrictions or procedures in place, possibly bringing the virus with them.
We arrived back on Sunday 16 February. By this time the UK had already entered double figures with lab-confirmed results. According to the UK government's official COVID-19 website, the official figure was 10 and has since risen to over 300,000 confirmed cases, and over 45,961 deaths (at the time of writing this), although it is common knowledge that the numbers are in fact much higher.
After experiencing how the Philippines had handled the outbreak, we were horrified with how the UK was handling it. It was soon clear after becoming accustomed to people happily wearing masks to protect others and a quick-acting government, that the UK government was quite the opposite, which only further endangered and frightened us all.
In all honesty, right now it feels safer to be abroad, but I don't intend to travel for a while. However, I very much look forward to global adventures in a post-pandemic world.
Photo credits for Paradise and a Pandemic in the Philippines by Samantha Buttigieg.