A Last Minute Trip to Antarctica: In Conversation with Alison Mackey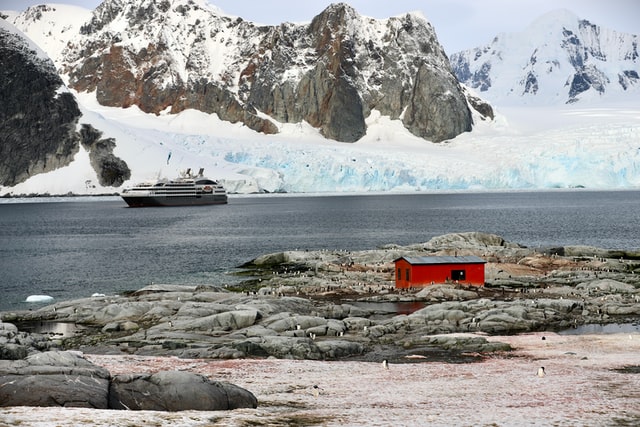 This month, we're interviewing women from all over the world and asking them about their experiences traveling to Antarctica. We had the privilege of speaking with Alison Mackey about her experience traveling through Antarctica. Here's a glimpse into our conversation.
Tell us about yourself! What do you do when you're not traveling the world? Where do you live? What inspired you to go to Antarctica?
I'm a fun-loving, adventurous person, who enjoys trying all kinds of new things, visiting new cultures and learning all the time. Photography, animals and travel are my passion, but when I'm not doing those, I'm out hiking, going to music festivals, being with friends and trying to get better at scuba diving. I come from Ireland, which often feels insular to me as I was brought up in Germany and had free access to all of Europe, so my wanderlust started at a young age.
I'm a Graphic Designer, and have worked at that for over 15 years. I always knew I wanted to do something creative, and love being able to see something I've created become a reality. I decided I was ready to change jobs in 2014, and rather than find a new one straight away, I would take the time (and money I had saved) to travel the world. Something I had always dreamed of and seen other people do while thinking, "I wish I could do that!" Then it dawned on me, I could!
Then it dawned on me, I could!
How long did you go to Antarctica for? How did you spend your time?
I left Ireland in September 2014 and returned exactly a year later. In that time I visited 17 countries, spent a lot more time in some than others, went to some I had never intended on going to and managed to fulfill my dream of stepping foot on all seven continents. I started in South America, with my first stop being Rio de Janeiro, Brazil. All my fears of loneliness and how I would cope away for a year were immediately put at ease when I checked into my first hostel.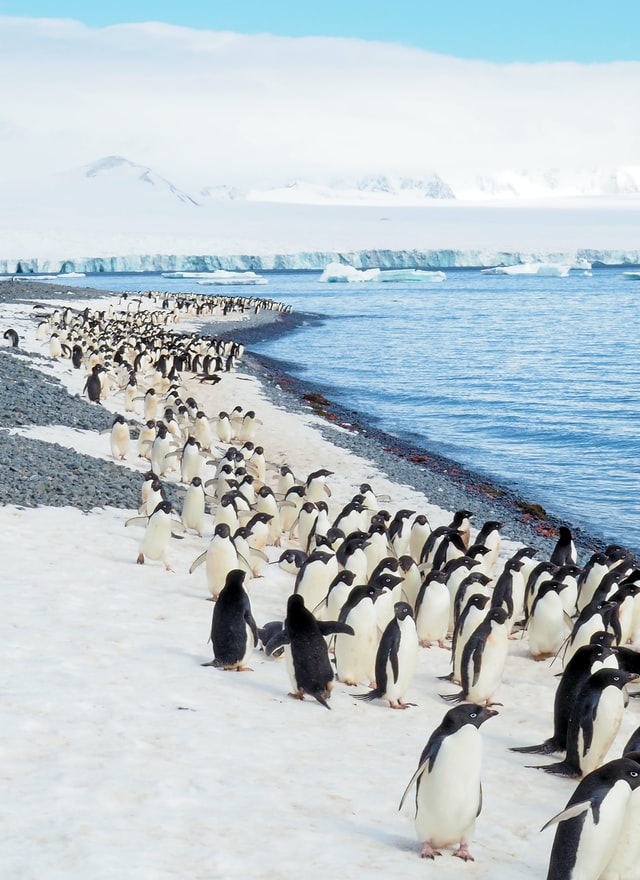 From Brazil I went to Peru; Bolivia; Argentina; Uruguay; Antarctica; Chile; Sydney, Australia; Indonesia; Malaysia; Singapore; Myanmar; Thailand; Laos; Cambodia; Vietnam; United Arab Emirates and then home…
I managed to see all the things I had planned before I left and more, the most amazing being Antarctica!
What were your most memorable experiences? What were the biggest disappointments?
Being an animal lover and photographer meant that a huge item on my wish list was Antarctica. Plus the chance to cover all seven continents and have a tick list that not many people can say they have. Before I left I did a lot of research into the kinds of ways to get there, the average costs, the best time of year for animal sightings and the companies that offer last minute deals. I emailed every company I could find to get on their mailing lists as I knew I was never going to be able to pay the full price of the journey, the lowest starting at over $8000.
I received a lot of error messages, as many of the companies didn't exist anymore. The entire time I was on the road I kept an eye out on deals and knew that at any moment I would have to drop everything and travel to Ushuaia in Argentina if I got a deal. I was ready! But as the months wore on, I got disheartened. The prices were only going as low as $5,500 – still well above my budget, I had set a limit of $3,500.
I met my parents in Buenos Aires for Christmas, celebrated New Years there and decided I had to keep going on my way, otherwise I would see nothing. The season for ships to Antarctica only runs from late October to early March and it was now mid-January. At one point I thought I had a trip, I had my credit card in hand, but when I double checked the price I'd been given, there had been a mistake and it was $1000 more than I'd been quoted. I was heartbroken!
Then it happened: I was in El Chaltén, southern Argentina, a small hiking village with only intermittent satellite internet signal. I got a message that there was a last minute place, departing in three days time for $4,000. I booked straight away, but couldn't pay or organise any of my onward travel using the internet there.
The next morning I was on a bus to El Calafate, where I still managed to check out the Perito Moreno Glacier, as well as book my flights to Ushuaia. There was nowhere to stay there as it was high-season, so I somehow managed to find myself a Couchsurfing host who offered to put me up. Everything was in such a rush, it was so exciting, I was overwhelmed.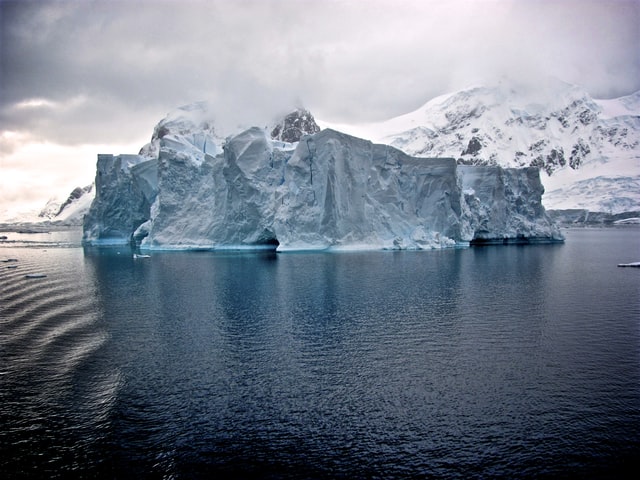 What do you wish you knew before you went?
With regards to Antarctica, there is little I needed to know before I went, as I wasn't even sure I could go! Once I had got the last minute deal I had two days to rush around and beg, borrow and steal everything I needed for the trip. I bought a book on the wildlife of the area, sea-sickness tablets in preparation for the Drake Passage, although I'm a good sea-goer. I had planned to go to town on the bike that my Couchsurfing host lent me so that I could rent snow clothes, but luckily his sister had left her ski-pants and he let me use them. The company I booked through, Freestyle Adventure Travel, gave me a coat they had from previous guests and all I had to find were gloves and a hat and some thermal underwear. There would have been no point bringing all these things in a backpack when they are readily available from shops around the area.
One thing I cannot recommend enough is a good camera, preferably with zoom lenses. I unfortunately didn't have the right ones, but a lovely girl on board had the same Nikon camera as me and let me use her lenses.
Other things to note if you are booking, or looking for last minute deals: hound the companies. They want to sell those deals and it might as well be you as somebody else. This is a once in a lifetime chance, and if it means going over your budget, it really just is something that has to be done. If you have the luxury of choosing your ship, go for a small one.
Although it may be rough on the big crossings, overall you will have a much better time, getting to know everybody on board, having specialist catering and great conversations with the experts on board, as well as more time ashore and less waiting around to get ferried back and forth to landings. By the end of our journey there were so many tears as we had become one big, happy family.
Any favorite restaurants/hotels/hostels/sites you'd like to recommend? Tell us what made them great!
I booked through Freestyle Adventure Travel, who are based in Ushuaia. I was in touch from very early on and stayed in constant contact while I was on the road. They were so incredibly helpful, and even with the glitch in price where I thought I had a deal, they tried everything afterwards to make sure they got me a spot on a ship. I spent 11 days and 10 nights at sea on the MV Ushuaia. It was a wonderful, small, no-frills ship that was absolutely perfect. We were served three course meals every meal time and the food was incredible. How they managed on such a long voyage to serve that kind of food, I'll never know – and it's probably best not to ask!
There were only 88 passengers aboard and 32 staff, a perfect number in order to get to know everyone and feel like a family. The Expedition leaders were from all fields including biology, geology, botany and exploration. They always took the time to explain things and had such a love for their job.
We did island landings, where we were amongst three colonies of penguins – Chinstrap, Gentoo and Adelie. We did Continental landings where the Zodiacs had to weave between ice wedges to get us to shore and a blizzard fell upon us. We visited a Ukrainian Research Station that was doing research on the Ozone layer, drank whiskey in the most southerly pub in the world and sent postcards, that to this day haven't arrived to their destinations!
We took Zodiac rides out among huge icebergs, and around crystal clear, glass-like lakes. Names like Paradise Bay, Hydrurga Rocks, Brown Bluff and Pendulum Cove. We navigated inside the caldera of an active volcano and went for the "Antarctic Plunge", swimming in waters warmed by the lava below. We watched Humpback whales breaching nearby and pods of Orcas in the distance, we saw lots and lots of penguins but could never get bored of them.
There were Southern Elephant Seals, Leopard Seals, Weddell Seals, Antarctic Fur Seals, Crabeater Seals and on our nighttime return into the Beagle Channel we witnessed a sight I'll never ever forget: glowing, magic dolphins. They were cruising by the bow of the boat with the glowing plankton washing over them, making them shimmer and shine in the water like a beautiful ballet. It was mesmerising and the most incredible end to the most incredible trip.
Is there anything that women specifically should know before they travel to your destination?
As a woman, you will always be put into a shared room with another female. This may even mean you miss out on some opportunities for last minute deals as they will not sell spaces for women if there are only male bunks left.
Pack WARM, there is a cold and chilling wind like you will never have experienced and it's tough coming and going and having to get in and out of outdoor and indoor clothing. If you are even slightly motion sick, get the tablets and prepare to spend a day or two in bed during the Drake Passage. I survived and managed to go to the many lectures that were being given at these times, but I was one of the very few. There are small tabs that you can place behind your ears that all the crew used, so these are recommended, except that are not available to buy in Argentina, so get them elsewhere if you have the opportunity.
There is a drink allowance that you can bring on board, use it! Drinks are expensive – as would be expected. In the end, they had to let us drink our own drink for no charge as all the Irish on board (23 in total – 22 had travelled together, and then there was me!) had drunk the boat dry!
Going alone is totally fine, the age groups were everything from mid 20s to early 80s, all walks of life and nationalities and a once-in-a-lifetime trip!
Finally, if you can afford it and have the opportunity, do not miss the chance to travel to Antarctica.
Photo for A Last Minute Trip to Antarctica: In Conversation with Alison Mackey by Unsplash.