Bears, Blessings and Photographs in Banff National Park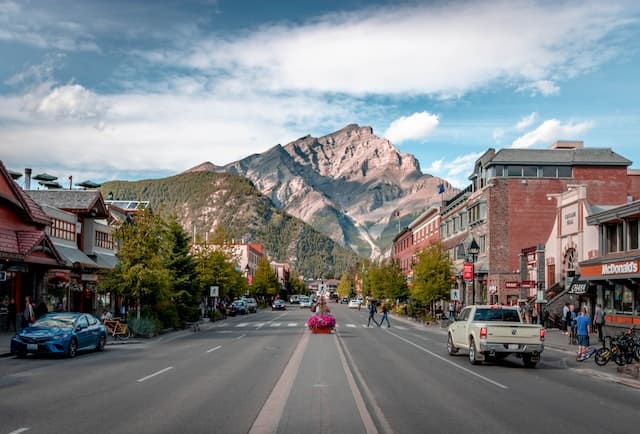 We, 4 English college students, touring North America in the summer, were camping as we crossed the Trans Canada Highway to Vancouver on the Pacific Coast. We marveled at the color of Lake Louise, Alberta, as we picnicked and walked around it. We left our car at the trailhead to hike up Sulphur Mountain in Banff National Park. After more than an hour of strenuous uphill walking, the magnificent views at the summit rewarded our hard work.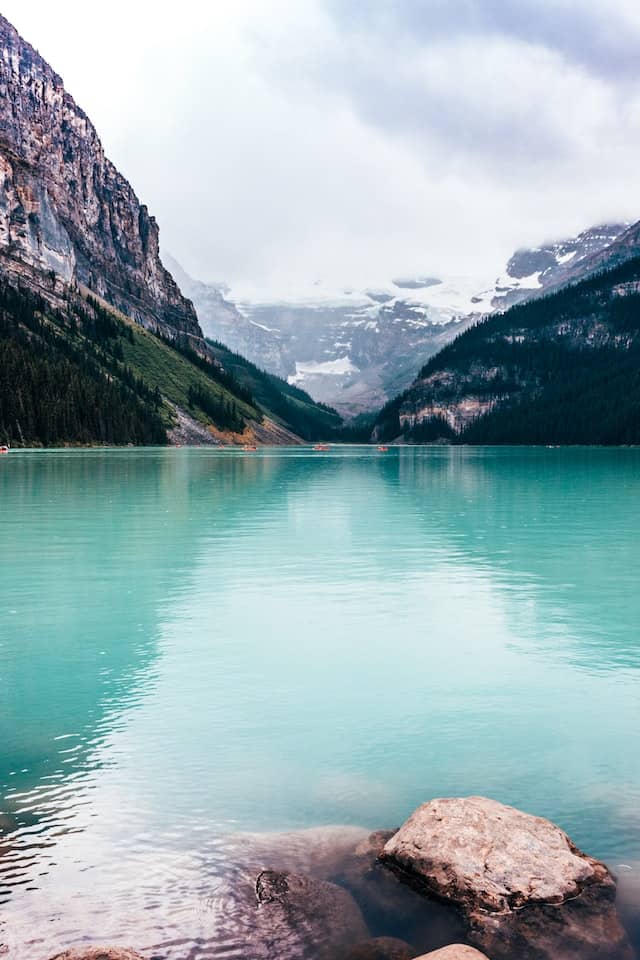 Fiona and David were ahead of us, starting their descent while we were still taking photos of Cascade Mountain and peaks of the Sundance Range. Soon after we started down the steep, zigzag, black-topped path between the enormous pines which made us feel incredibly small. Mark, with his camera around his neck, suddenly leapt up on to a projecting rock on the left bank. He had seen something I couldn't because I was shorter. He was taking a photo of it and looking through his view finder.
Just as suddenly, he jumped back on to the path, grabbed my hand and said "Run." We did, as fast as we could, though I had no idea why we needed to for a few minutes. As we turned around the next switchback, Mark looked up and pointed out a huge Grizzly bear lumbering through the forest, fortunately reaching the path just behind us. We kept running for several more U-bends and the same thing happened. He would run straight down the rough mountain, dodging the huge trees, coming out just behind us each time. Then, we caught up with David and Fiona.
Just as suddenly, he jumped back on to the path, grabbed my hand and said "Run."
Out of breath, Mark just pointed to the bear which seemed to be quickening its pace. Then, around the next corner, there was the bear sitting on a ledge about 6 foot above our heads, and 6 foot. in front of us. He or she had been following us for a good 20 minutes – it might have been more, I don't remember. We paused. Mark explained when he leapt up to take a photo he thought he had seen a bear. He took a couple of shots and then couldn't focus, realizing as he looked up from the camera the bear was less than 3 feet away from him, approaching with his mouth open. He panicked, jumped down and grabbed me.
We kept an eye on the bear while we discussed our best plan. There was no point in returning up the mountain – It could attack us there just as easily and we hadn't seen any other people who may be able to help. We would be further from the safety of our car, too. We decided we would link arms and spread out across the entire path, and since the boys each had a pocket knife on them, they would walk on the outside with knives opened. Fiona and I would be in the middle. We were no longer breathless so tried to act calm and hoped it would not pounce on any of us. I'm sure our heart rates were astronomical as we walked below the ledge with the bear holding court.
Much to our surprise, the bear just sat and watched us go underneath it.
Much to our surprise, the bear just sat and watched us go underneath it. We wondered if he or she was tired and breathless too, or, if it was a mother bear protecting her cubs. Another possibility was that was the edge of it's territory and since we were no longer trespassing, it wasn't interested in us.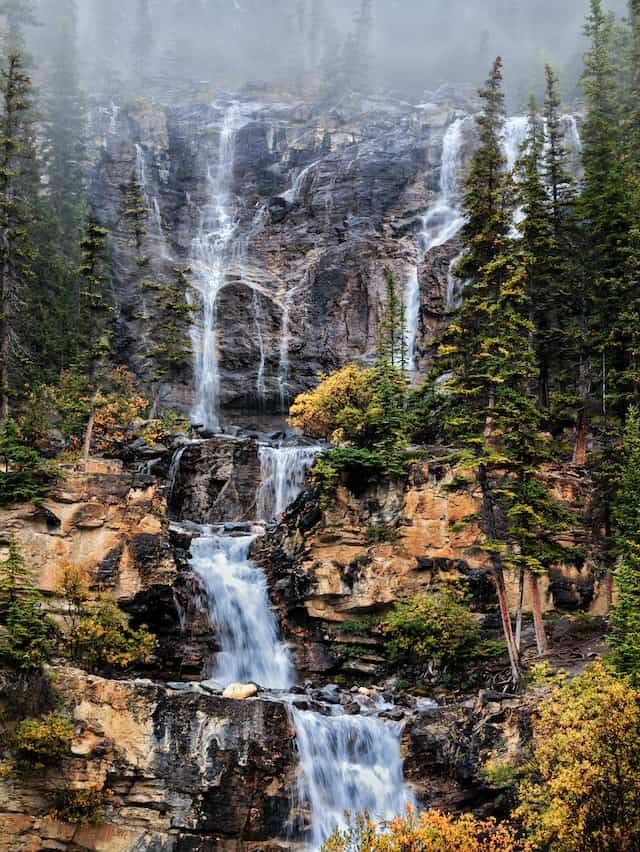 We counted our blessings, but couldn't relax until we were safely in our car and back on the Trans Canada Highway.